Fabulous Artist's Studio Gets a New Avatar with a Polished, Modern Interior
Posted by admin on
A small duplex turned into a lovely little apartment unit and studio by La Firme, this dashing artist's home is one where modern minimalism is balanced with space-savvy design and smart storage solutions. The idea was to create a more spacious interior without drastically altering the floor plan and a new mezzanine level introduced into the apartment does this job perfectly. It is the mezzanine floor that holds the bedroom and a new reading room while it is the lower level that contains the studio along with the kitchen, dining area and living room. White is the color of choice inside the apartment even as epoxy flooring adds brightness to the limited interior.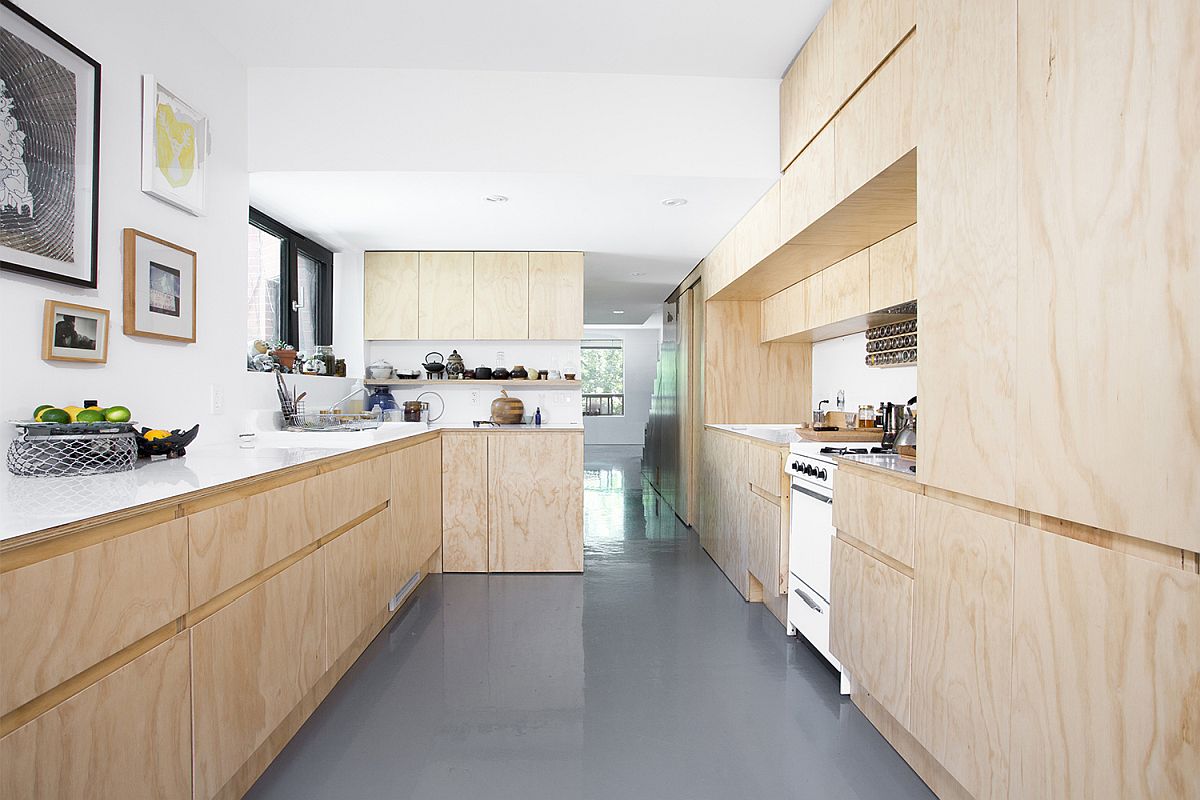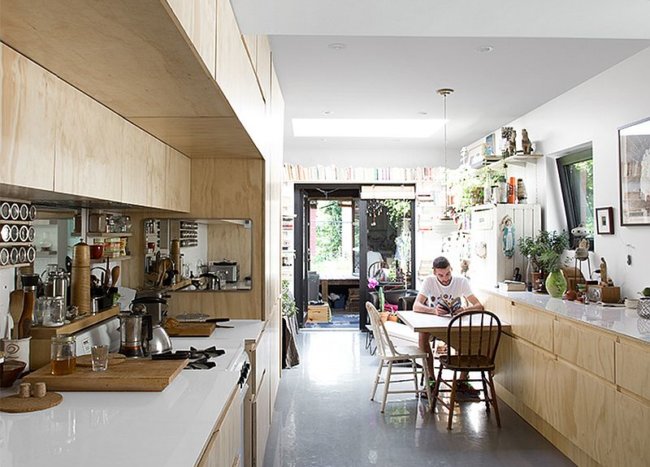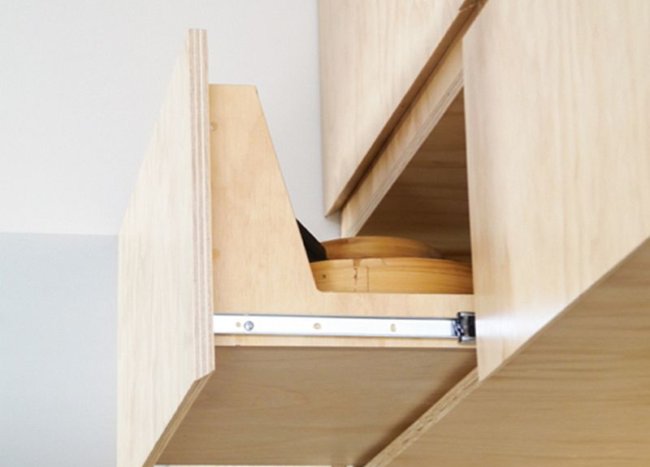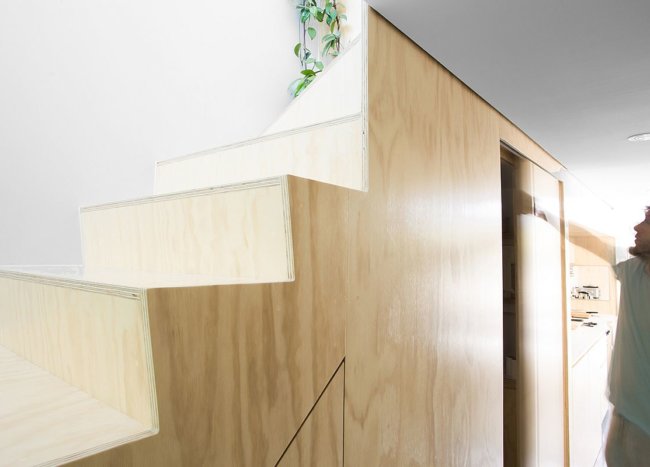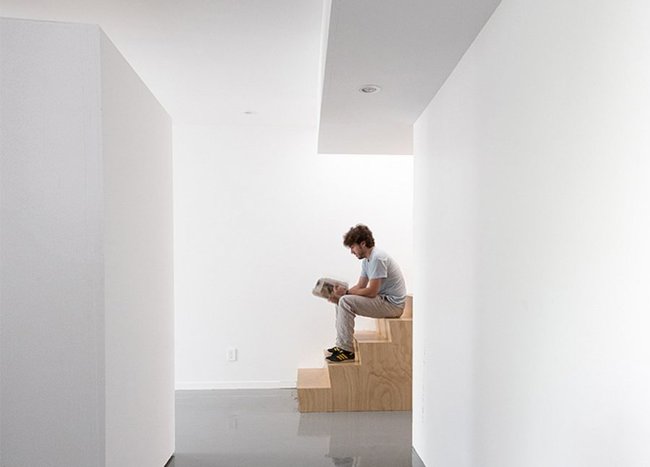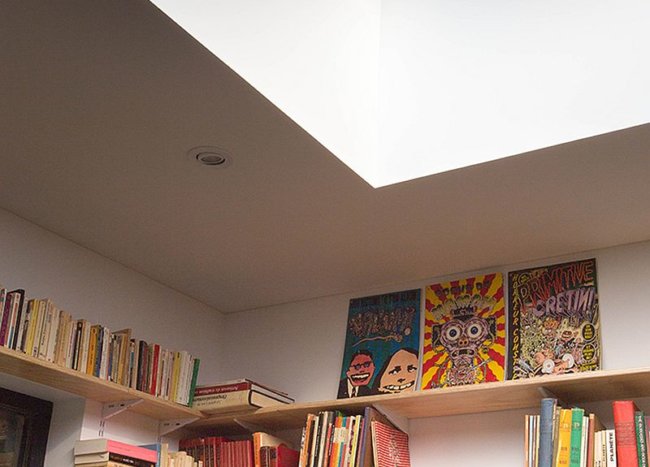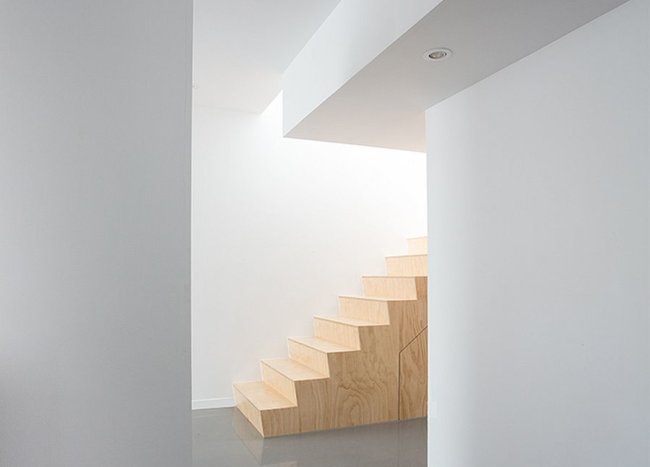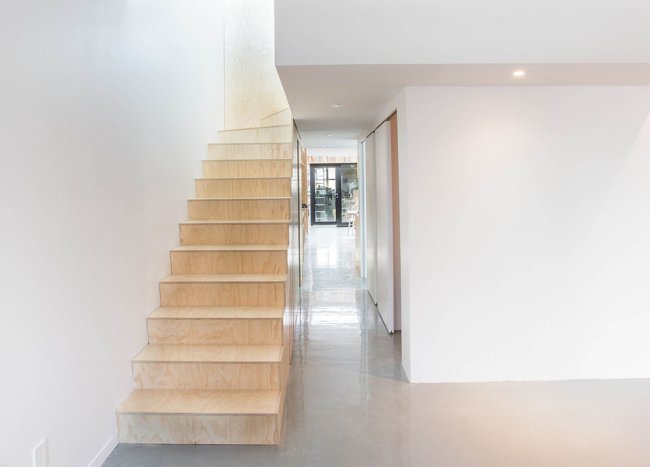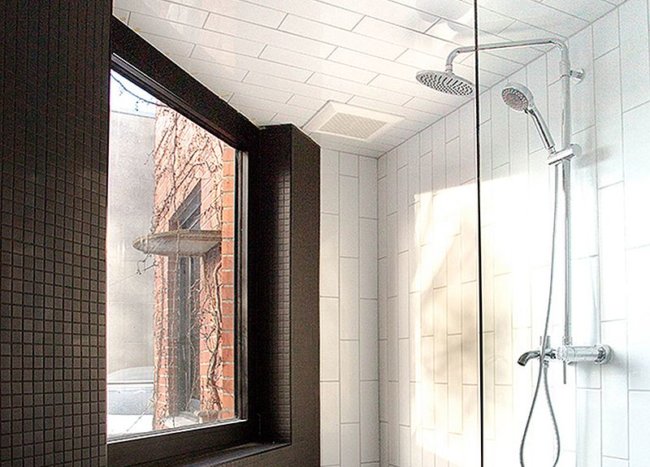 We love the idea of using plywood décor and custom storage units in every room of the house, giving a sense of continuity. In the kitchen it is a white and wood color scheme that is balanced by the sparkling epoxy floor in gray that makes an impact and this use of plywood continues in the living space and bedroom as well. The different storage units in every room are adjustable and furniture on casters adds to this design flexibility inside the apartment. Wooden staircase with shelving units underneath add to this newfound modularity.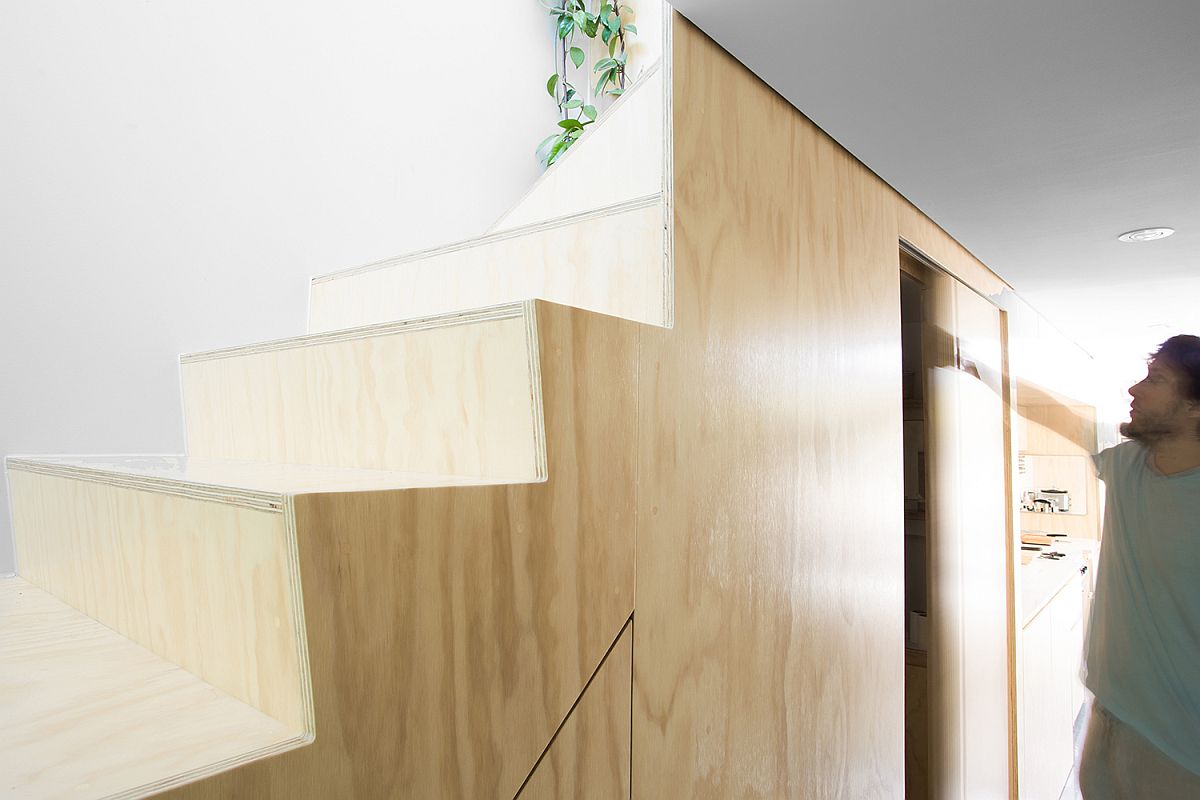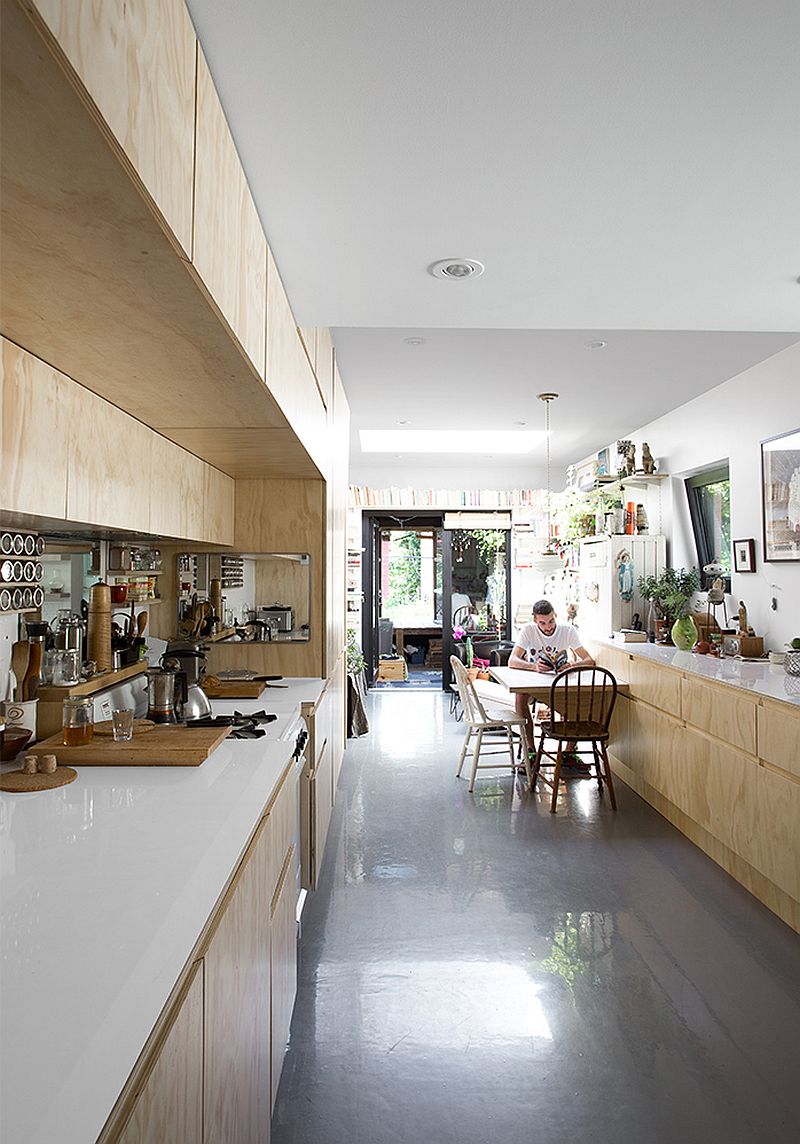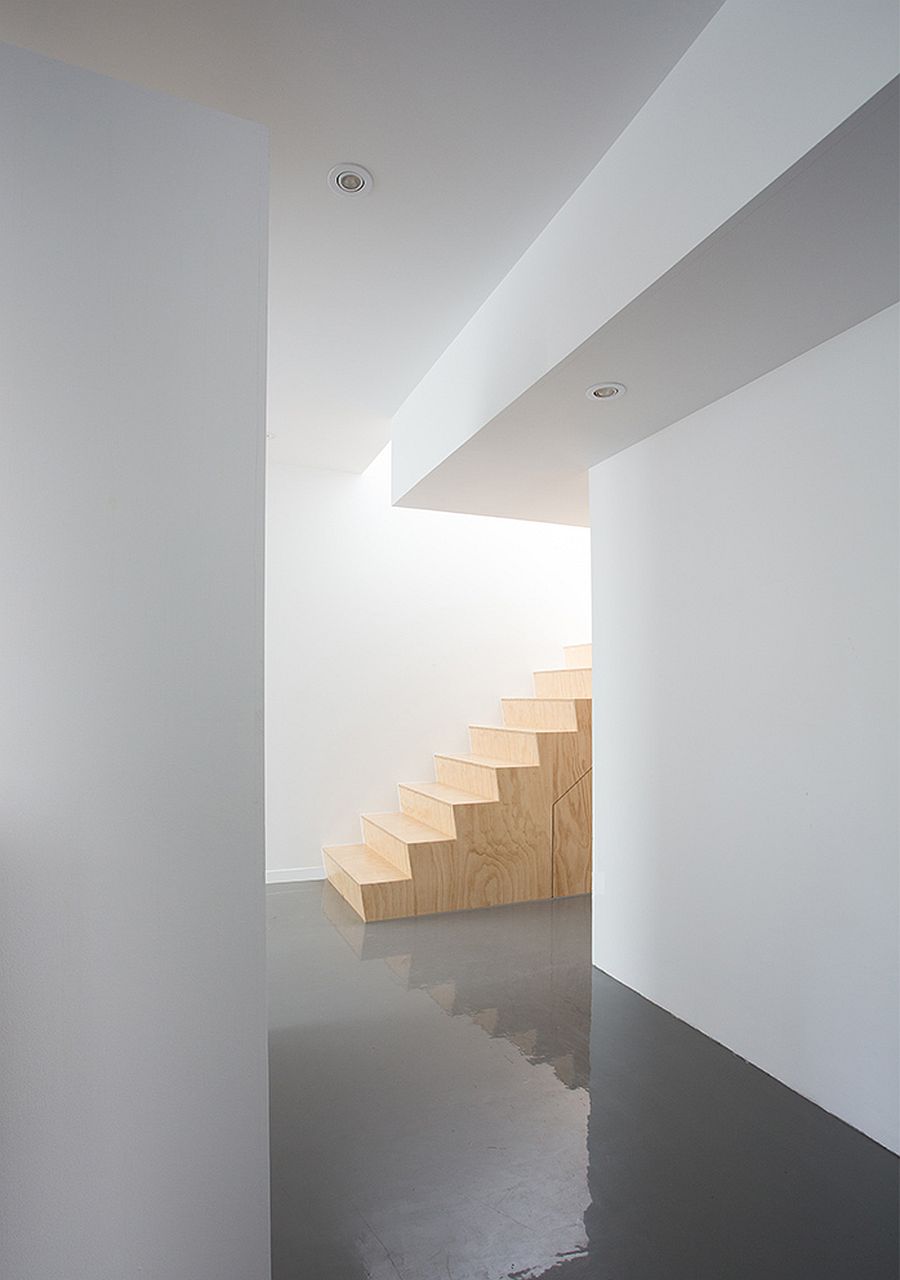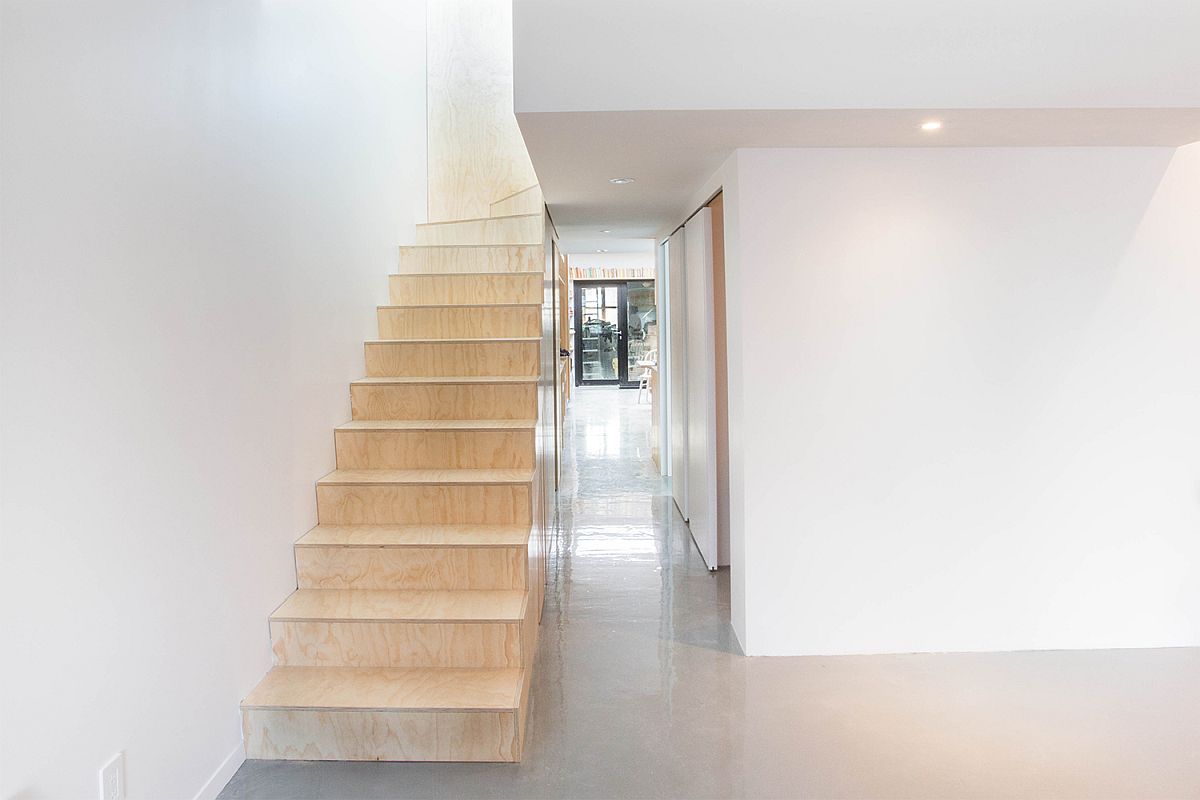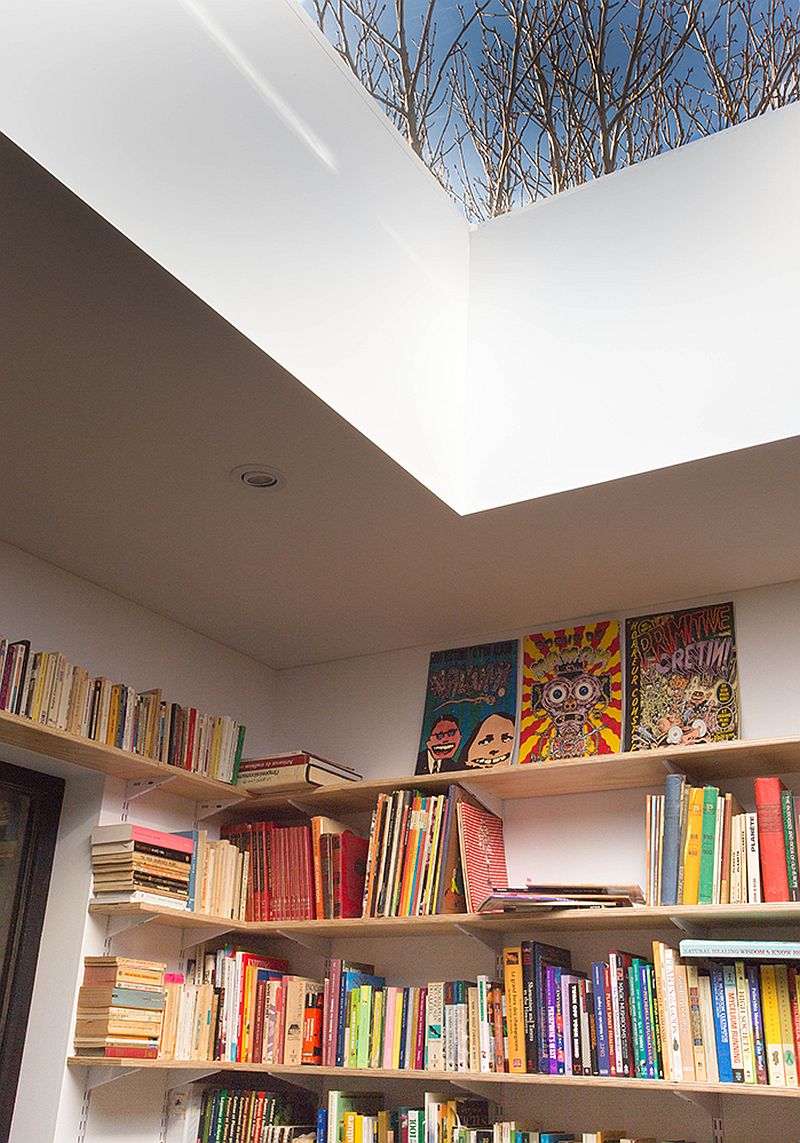 In the bathroom, it is neural color palette that continues to hold sway with tiles in black providing visual contrast. With a view of rooftop garden all around and a cheerful living environment, the duplex is perfect for fast-paced urban lifestyle!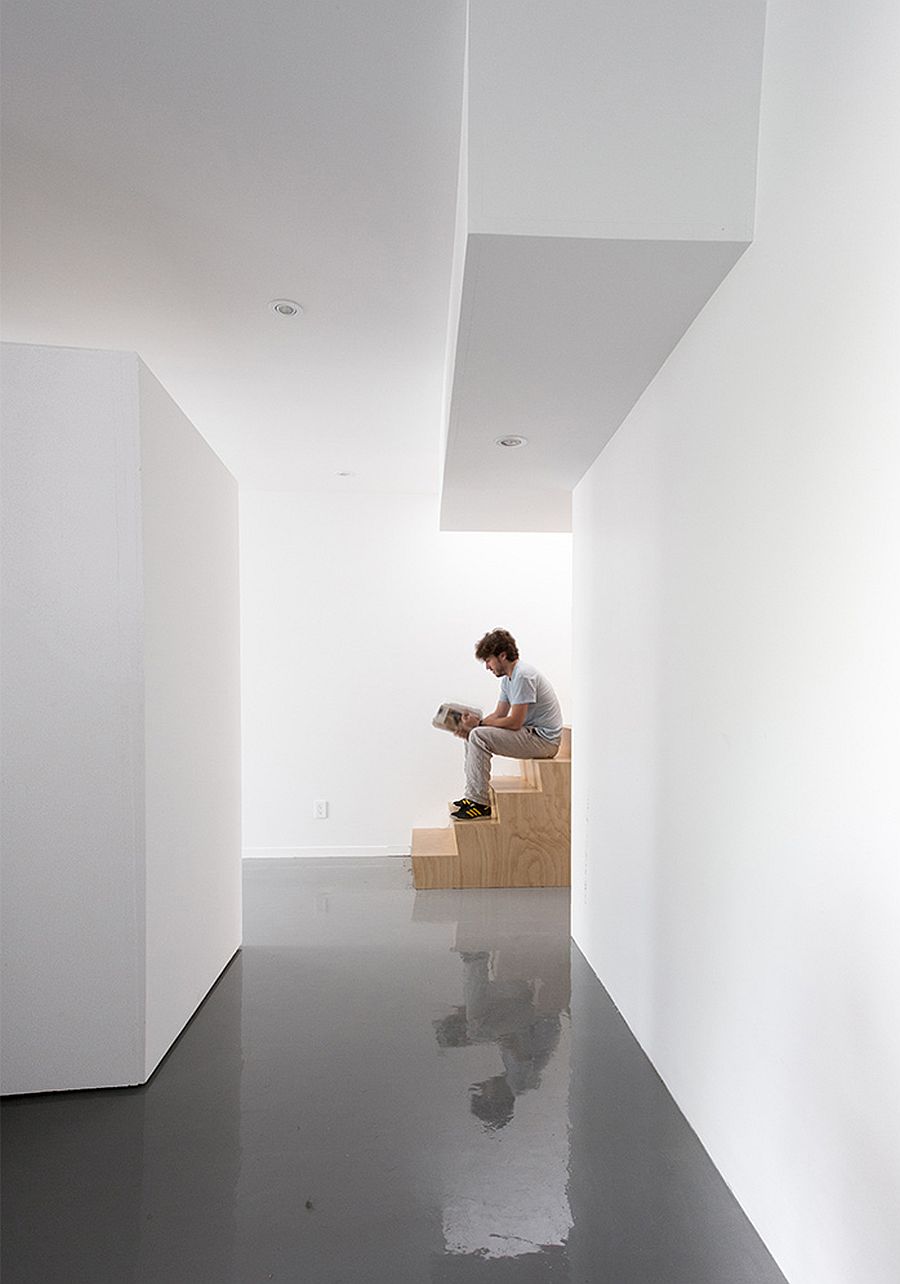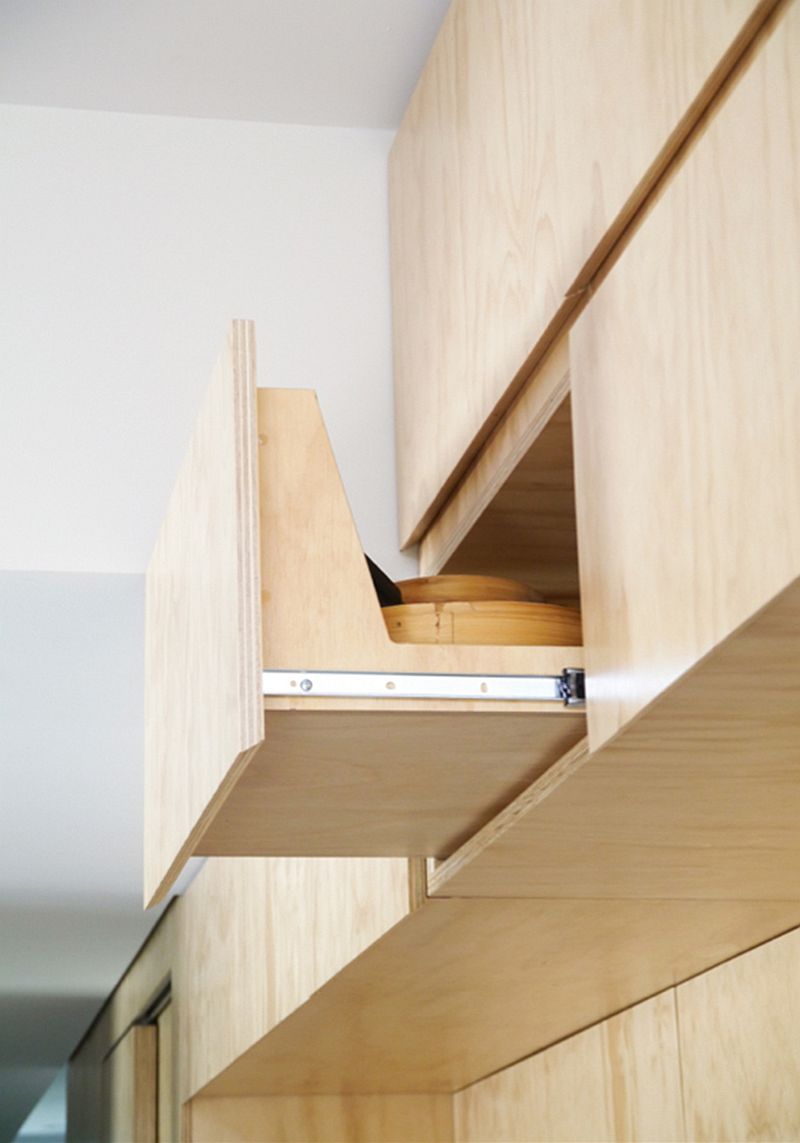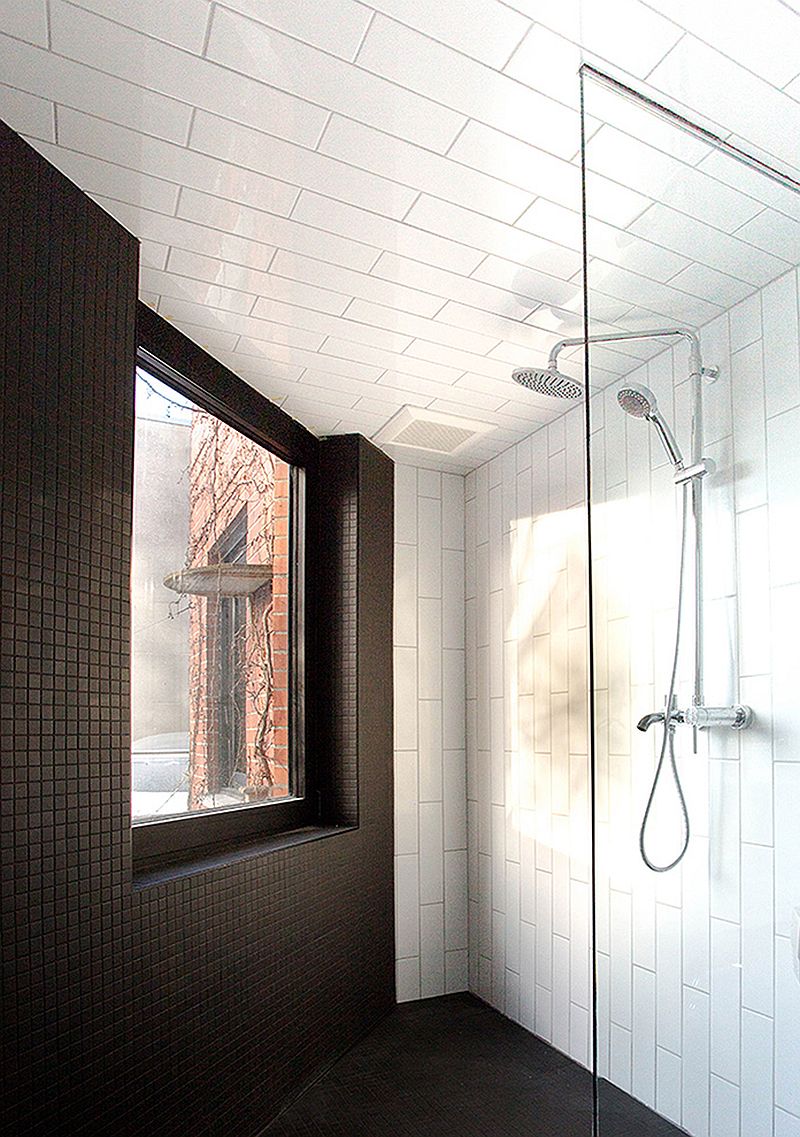 You're reading Fabulous Artist's Studio Gets a New Avatar with a Polished, Modern Interior, originally posted on Decoist. If you enjoyed this post, be sure to follow Decoist on Twitter, Facebook and Pinterest.
---
Share this post
---
---