Corner Shelf Options That Blend Function and Style
Posted by admin on
Corner shelving is an easy way to make the most of your space. Whether youre trying to add storage to a small powder room or you need to utilize every square inch of your living room, a corner shelf can make a big impact. Use it to hold practical items that require easy access, or embrace it as a purely decorative addition to your space. The good news for design lovers is that corner shelving is available in a range of sizes and styles, from the sleek and modern to the earthy and woven. Keep reading as we round up a variety of options, complete with styling ideas [shelving below available via AllModern]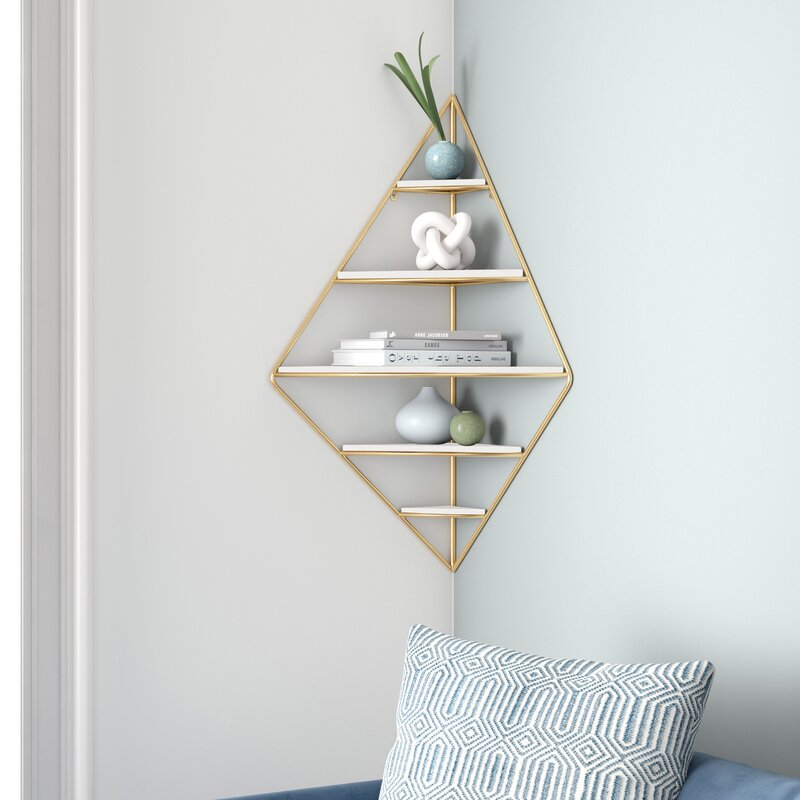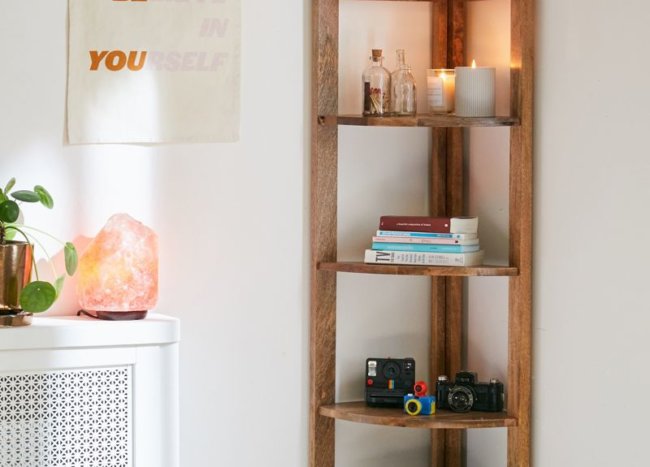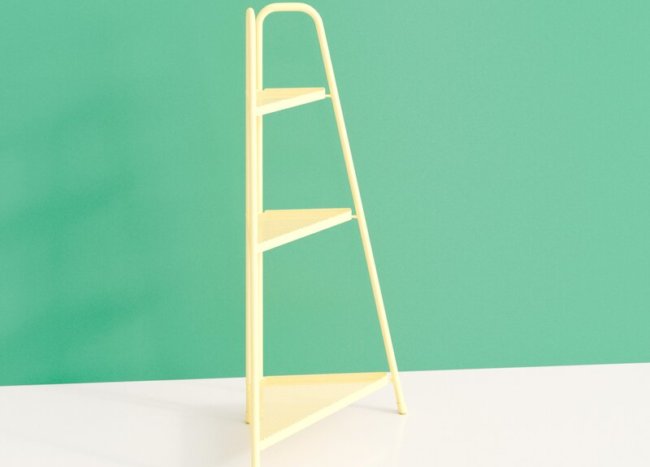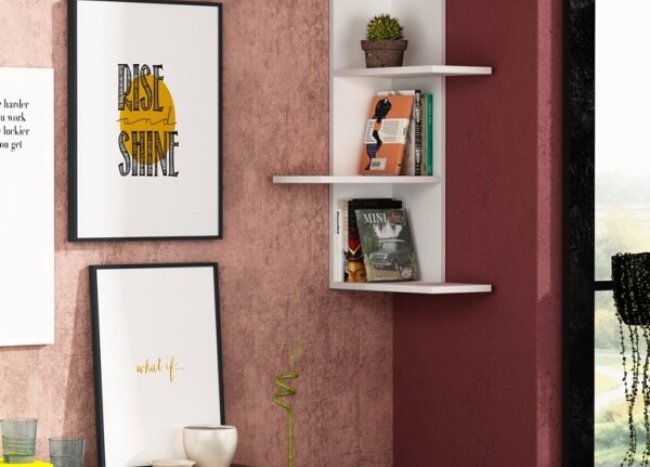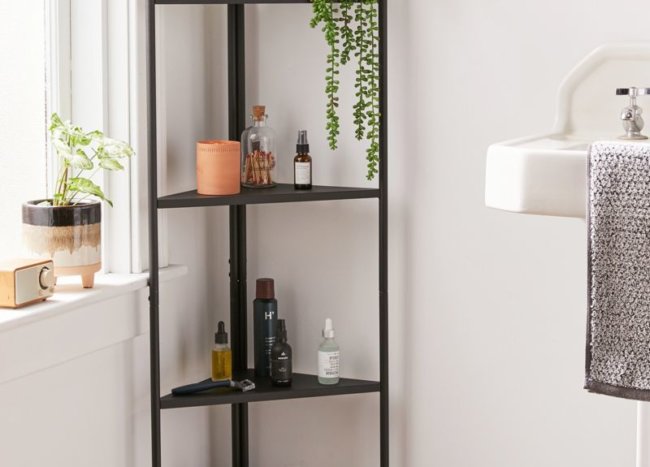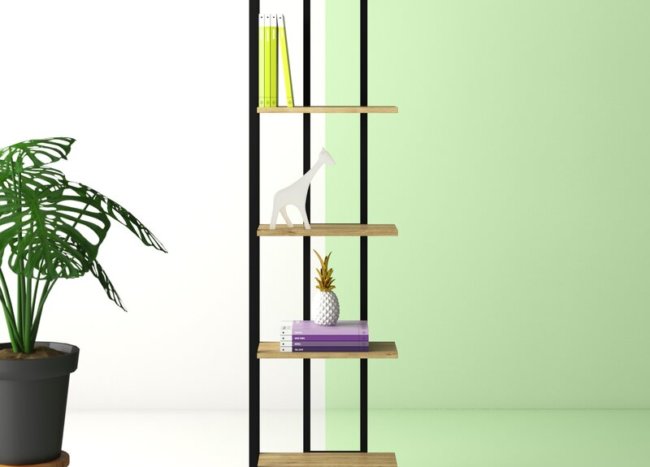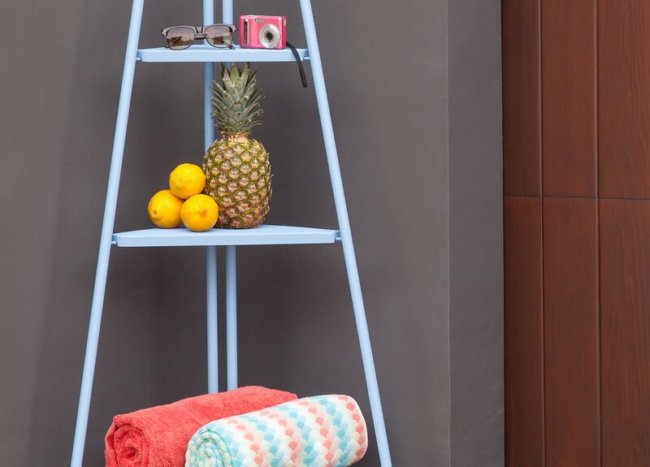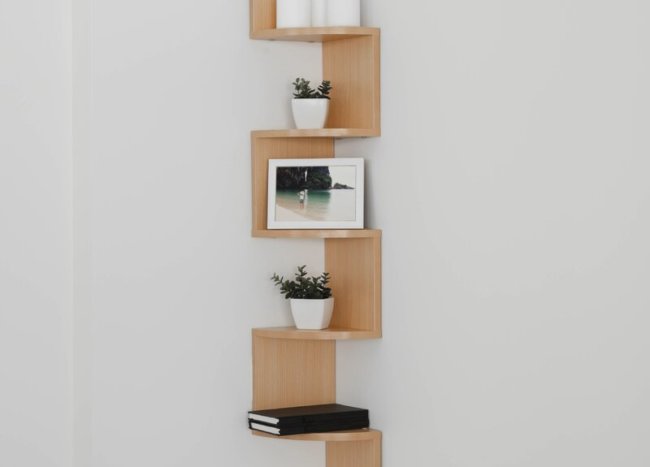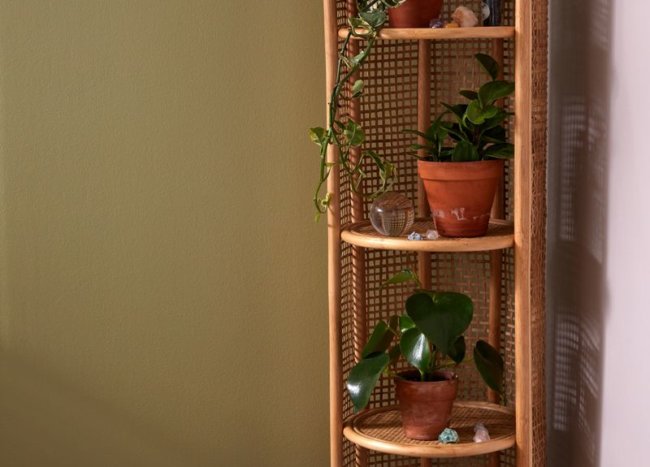 Standing Shelves
We begin with a collection of standing shelves that you can set in the corner. No wall mounting required! Urban Outfitters Omera Corner Shelf has a retro feel, yet it blends beautifully with current boho chic decor. Featuring three shelves plus a bottom nook, this piece also celebrates one of todays top design trends: the arch. The image below also reminds us that placing a corner shelf in a nook where walls of different colors unite can be a powerful design strategy!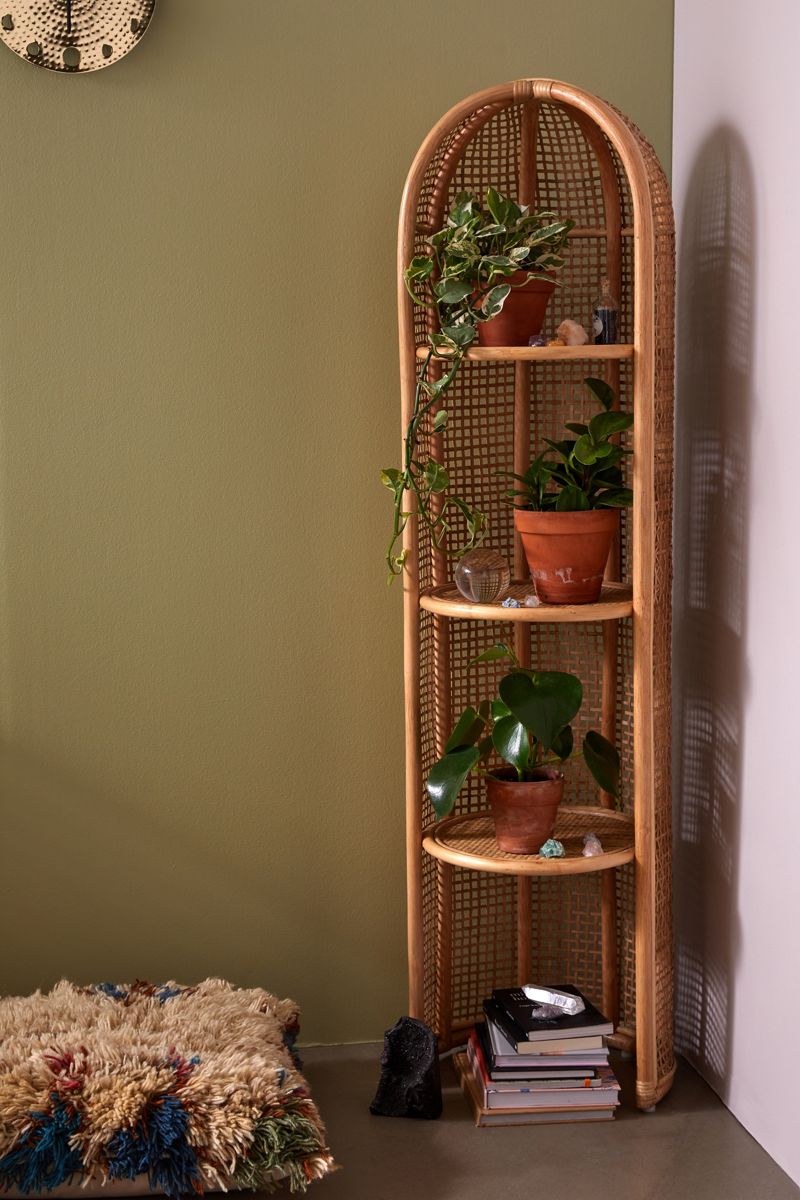 Also from Urban Outfitters, this Mara Corner Bookshelf is versatile in its clean-lined design. Crafted in India from mango wood, the piece also exudes a rustic vibe, giving it the ability to work well in a variety of settings. Note how it beautifully offsets the rooms white walls. Strategies such as grouping like items and stacking books on their side create an artful yet practical display: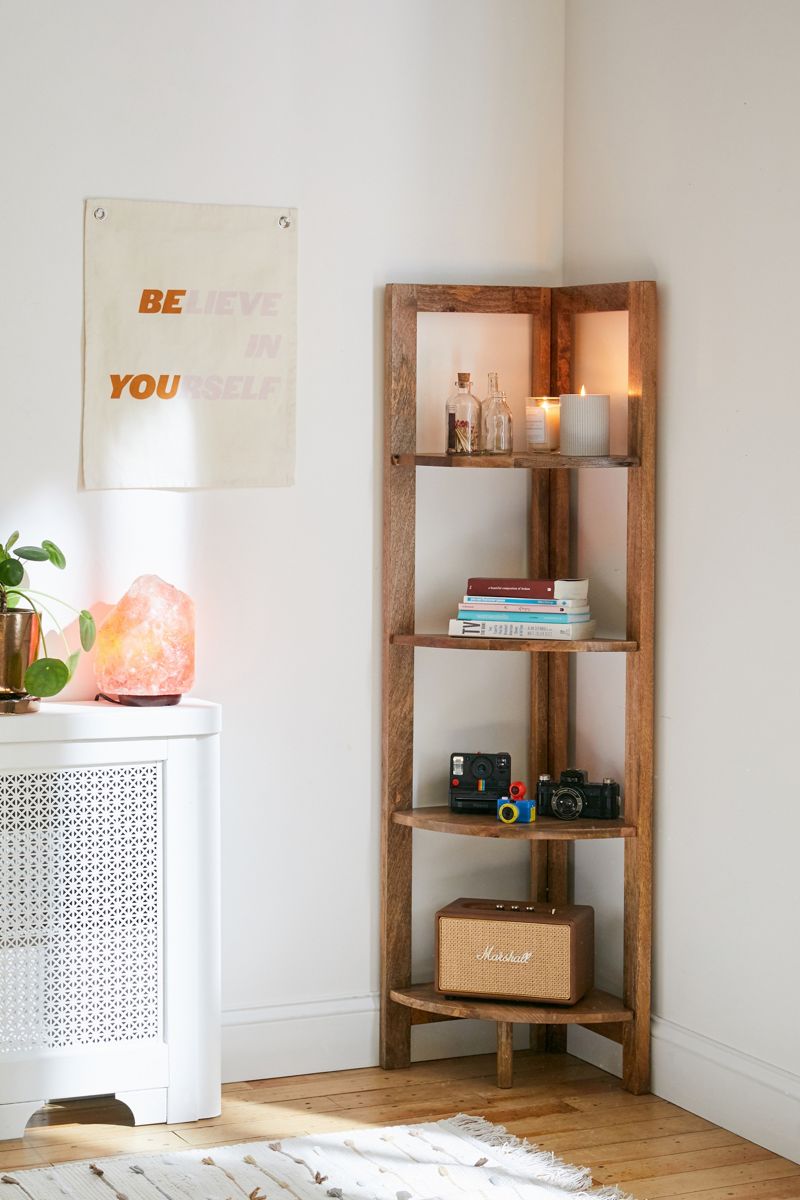 For a simple solution with a small footprint, check out Zipcode Designs Edwin Corner Bookcase, available via Wayfair. Its smaller stature (under 3 ft) means that it wont dominate your space, yet three tiers of shelving provide plenty of display possibilities. Metal is the material of choice: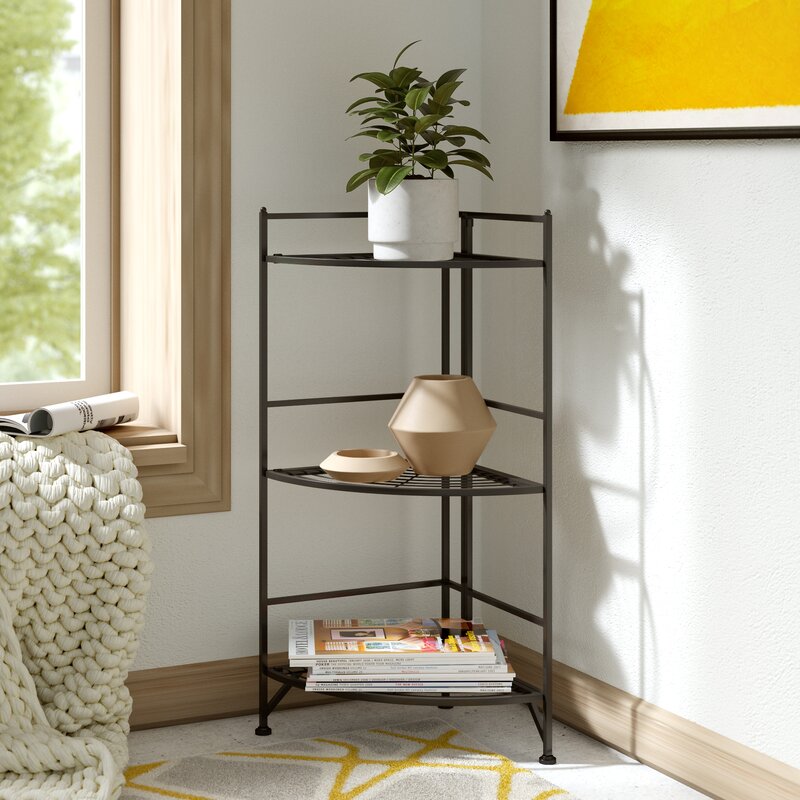 For another not-too-tall option, consider Hashtag Homes Aileen Unit Corner Bookcase. Available in three colors, this piece has a super-affordable price tag (just under $70). Did we mention that its perfect for patios and porches? Use it indoors or out, thanks to a rust-resistant powder coated finish on the steel frame. Below we see the piece in both yellow and blue: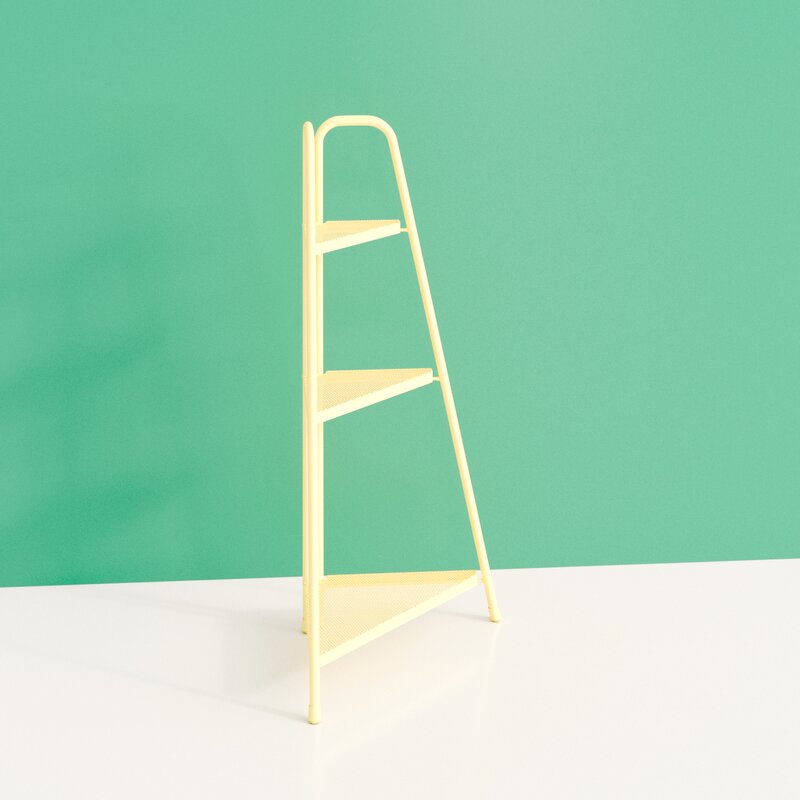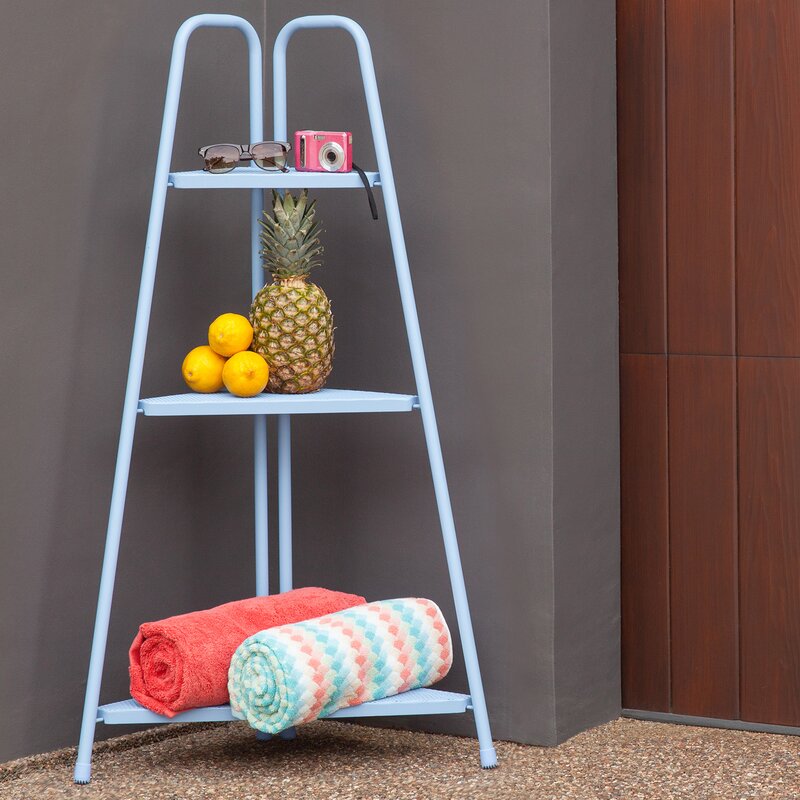 Another Hashtag Home piece available from Wayfair, the Carmen Corner Bookcase can hold books, decorative items and more. If wall mounting is desired, note that hardware is included, yet this corner shelf can definitely stand on its own, thanks to a unique L design. Five tiers of shelving maximize surface area for ample display options: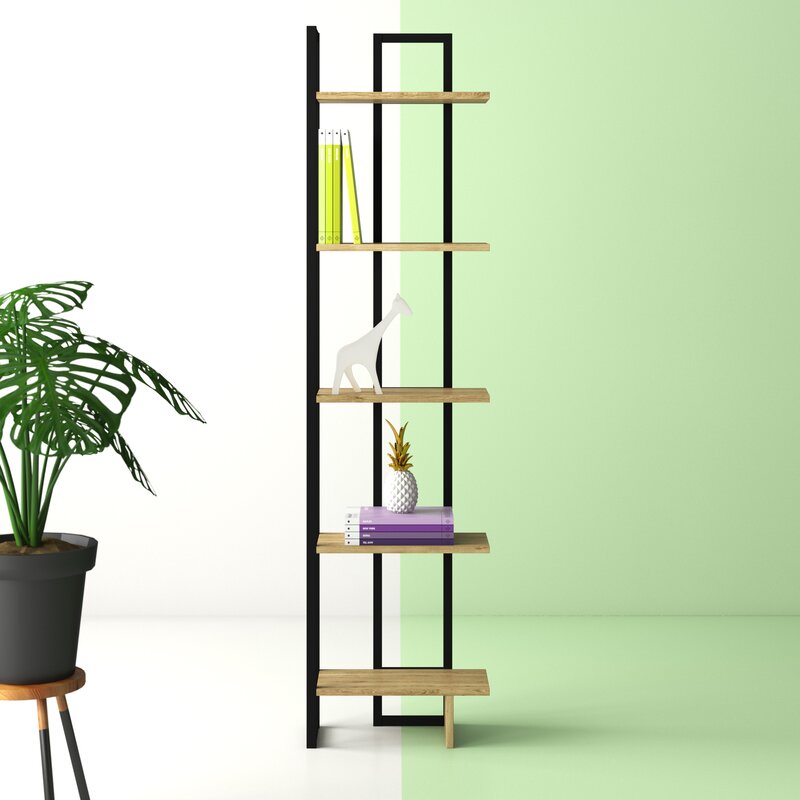 Urban Outfitters Wesley Corner Shelf is a great choice for small powder rooms, especially when toiletry storage is limited. How do you maximize style when allowing for a piece to serve a specific function? The photo below speaks volumes. Try limiting the display to beautifully packaged items, or purchase display bottles with a uniform look so your toiletries dont create a cluttered feel. Mix in some houseplants, and youre set: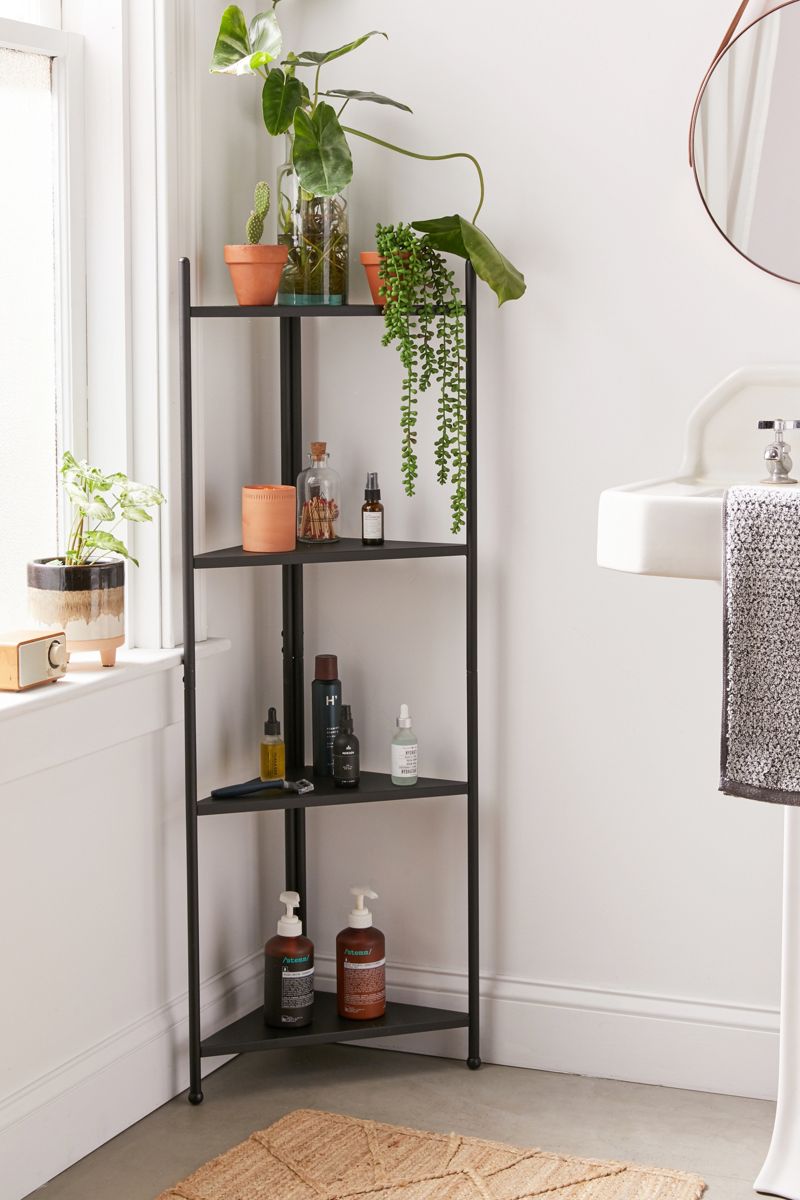 Another great choice for the powder room, Urban Outfitters Etta Corner Shelf fits neatly into small spaces where storage is limited. A clean look is created with its white finish, and once again, we see the power of an arched top in adding height and on-trend style: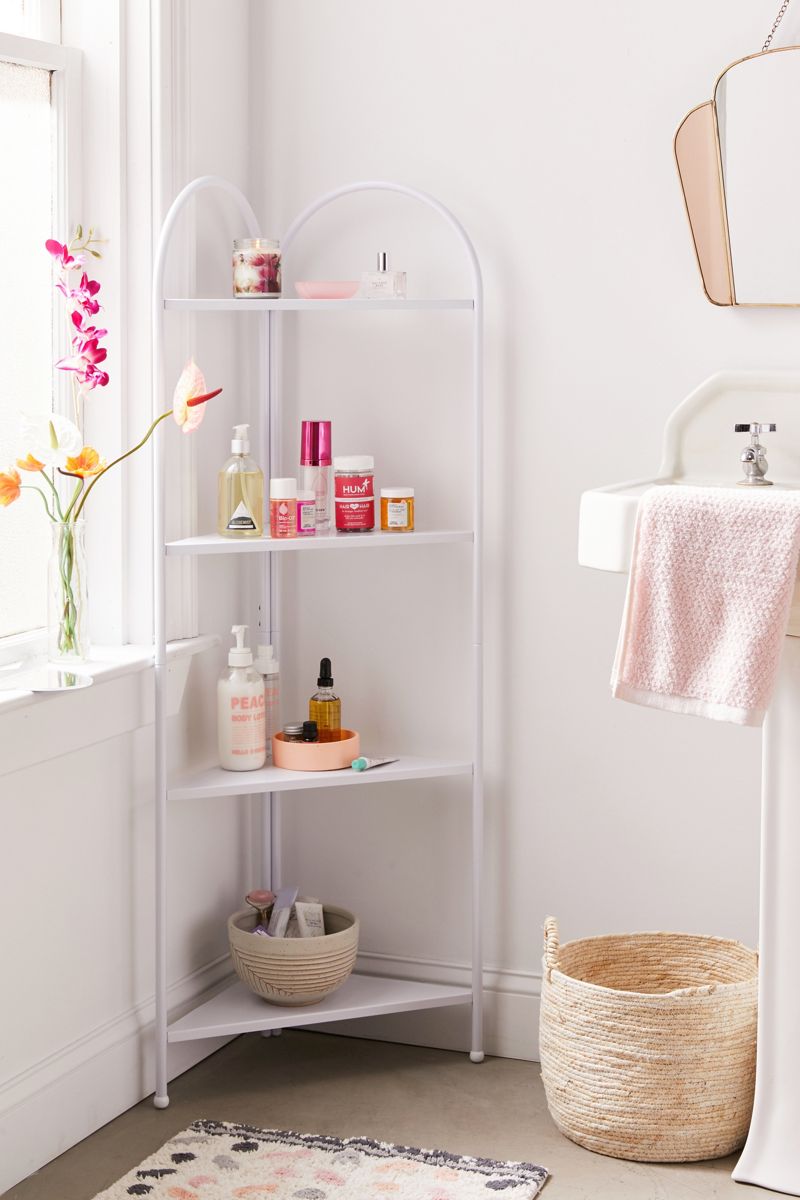 Wall-Mounted Options
We end todays post with a series of wall-mounted corner shelving options that utilize the corner while keeping floor space clear. Its a win-win! The first four selections are available through AllModern, starting with this Felix Modern Wall Shelf. Particularly striking in spaces with colorful walls, the white version of the piece (shown below) has the power to be a bright contrast to its surroundings. Theres also a two-toned version version thats extra eye-catching. Note how the shelves extend past the initial frame, creating an added sense of drama: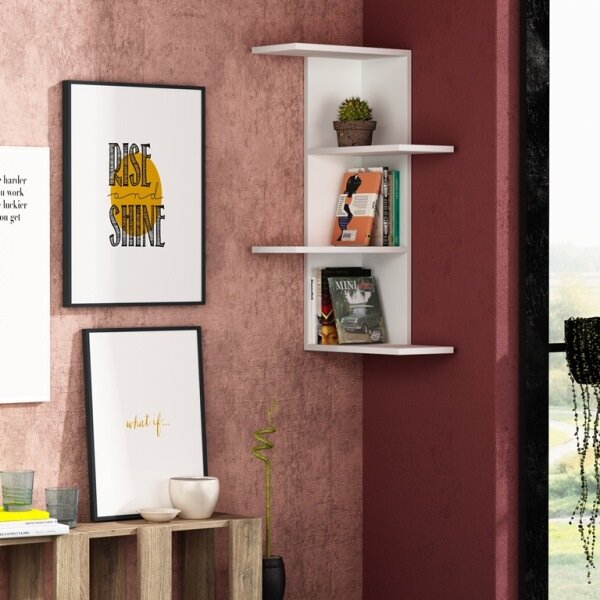 A step-by-step silhouette is one of many reasons to love the Chrisley Wall Shelf. An abundance of perches and six possible finishes make this piece ideal for many a room. As you can probably tell, small corner shelves may serve more of a decorative purpose than a storage function, but theres no better way to shine the spotlight on a cherished framed photo, a special houseplant, or a favorite set of books.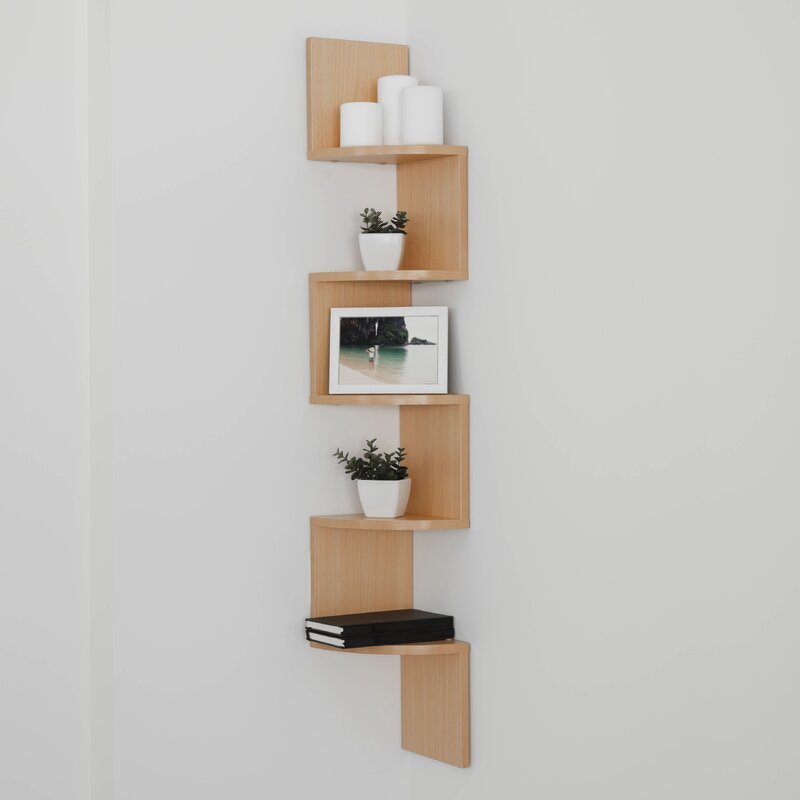 Dont forget the power of corner shelves to shine in spaces such as kids rooms. Is there a better way to keep clutter off the floor while letting toys double as decor?! We think not. Note how hidden hardware creates a weightless look, and double the shelving means double the impact: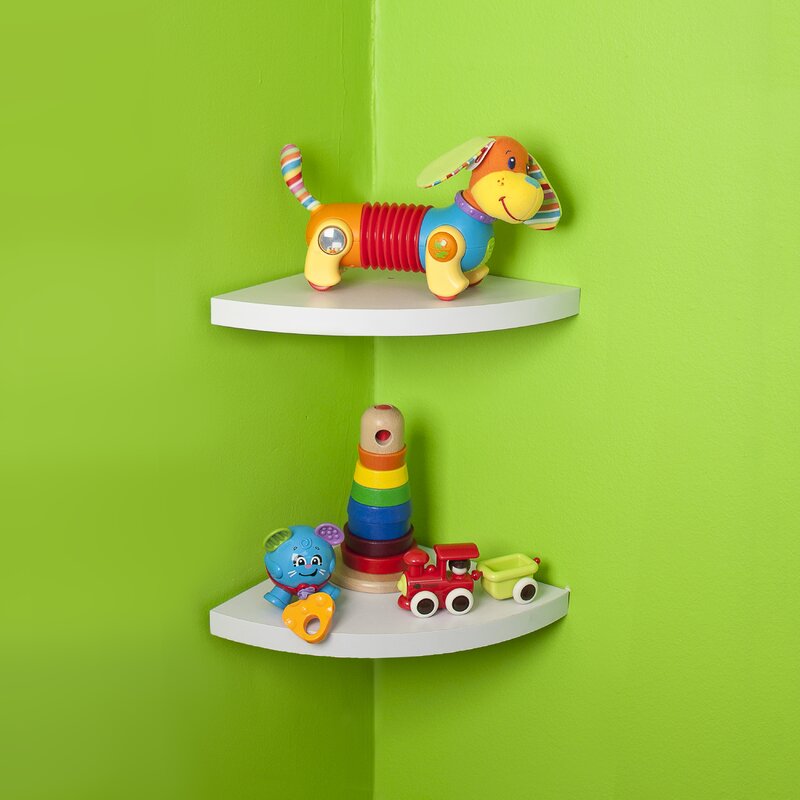 For a barely there take on corner shelving, check out the Elie Corner Shelf by Kraus. Simply beautiful, this metal and glass piece is ideal for showers and other nooks where a few simple items need to be at the ready. Plus, a rust- and corrosion-resistant finish means that this shelf can handle the humidity of the powder room.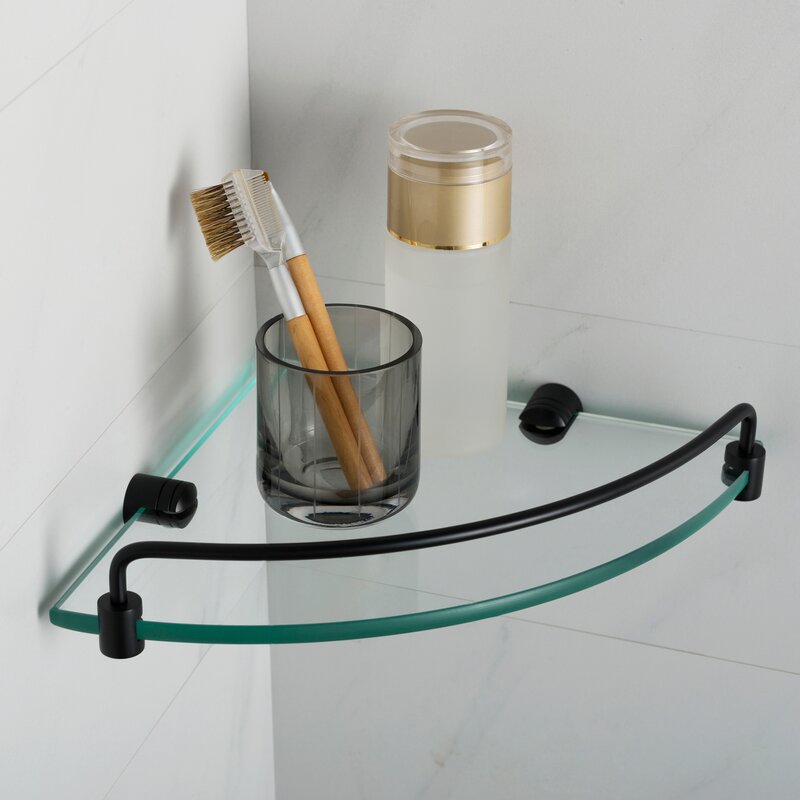 Maker marketplace Etsy offers a selection of beautifully crafted corner shelves, including this Macrame Corner Shelf from House of Leaves. Geo and minimalist with a hint of retro style, the piece features an unfinished wood tray and a 100% cotton cord. You can hang it from the ceiling or right into the wall, as shown below: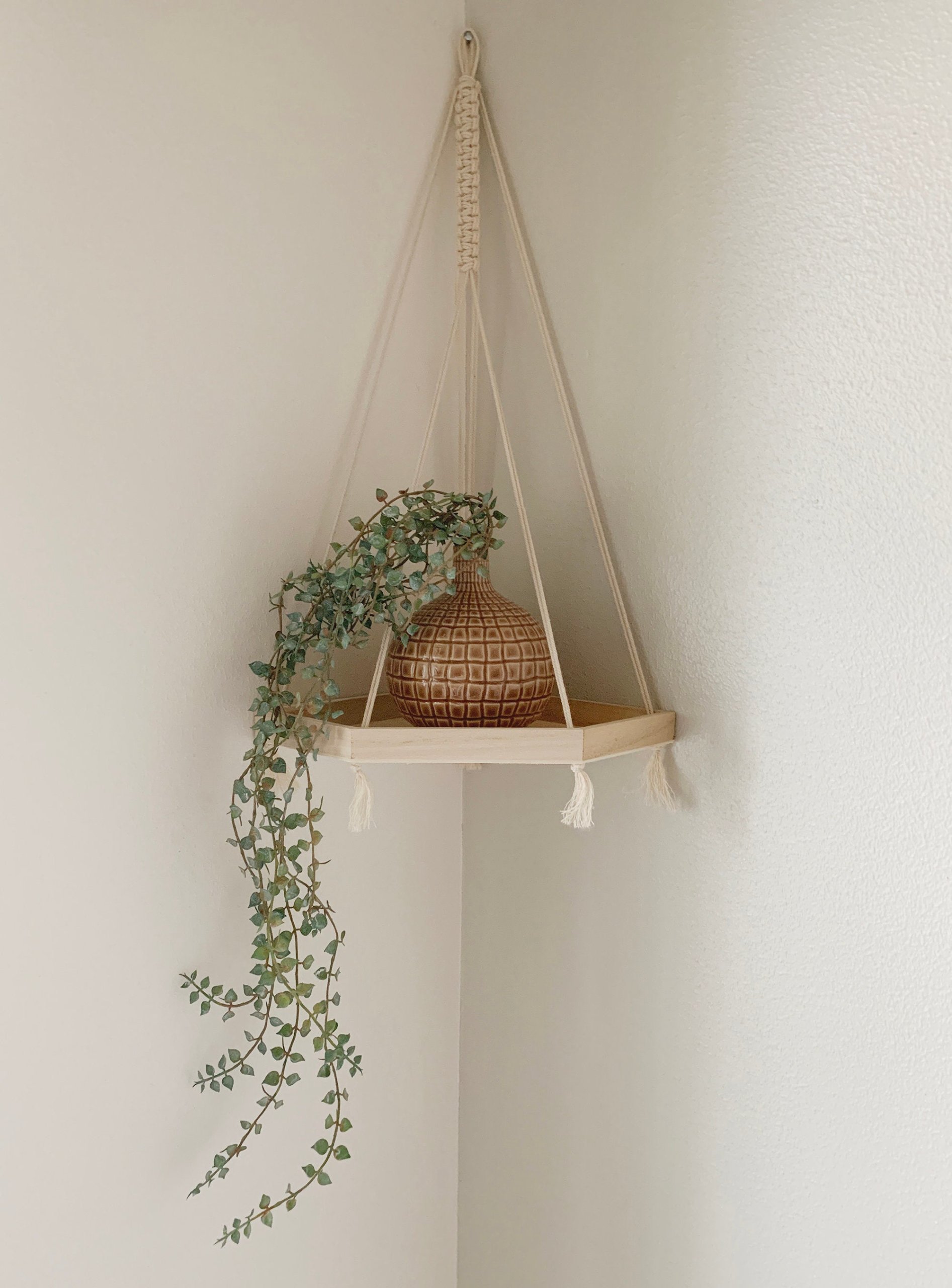 Last but not least, Wehrle Wood Design Co.s Corner Shelf (another Etsy find) is striking in its diamond form. Crafted from pine and left unfinished so you can truly add the final touches, this shelf can be embellished or displayed as is. What sets this item apart is its strong use of angle and geo form. Modern corner shelving at its finest!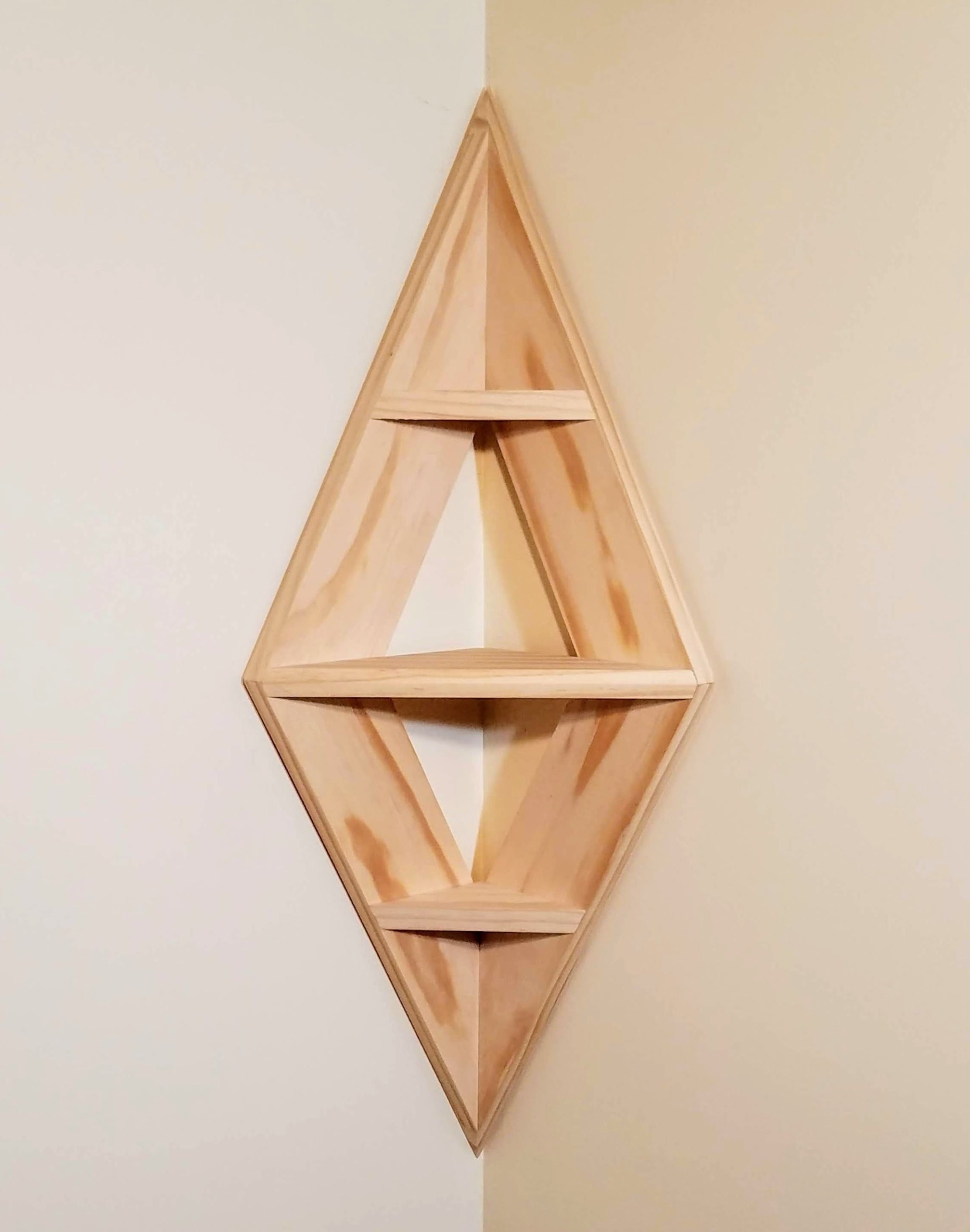 We wish you well on your hunt for the perfect corner shelf. From the most practical to the most stylish of finds, we hope todays roundup has helped acquaint you with a range of options and possibilities. Happy decorating!
You're reading Corner Shelf Options That Blend Function and Style, originally posted on Decoist. If you enjoyed this post, be sure to follow Decoist on Twitter, Facebook and Pinterest.
---
Share this post
---
---