Three Unexpected Places Where IKEA Cabinets Make All the Difference
Posted by admin on
Our name might be Inspired Kitchen Design but that doesn't mean we stay in the kitchen! In fact, one in five of our customers ask us to design other rooms in their homes with IKEA cabinets. Here are three new ways to think about IKEA's flexible cabinet systems and how you can think outside the (cabinet) box. Read on for some of our favorite ideas…
1. For the Garden or Mudroom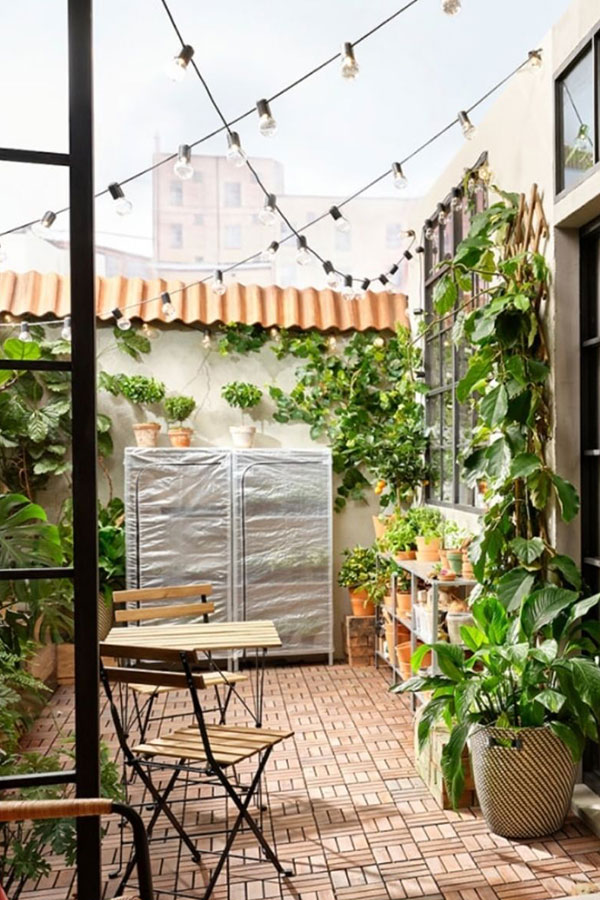 Photo credit: IKEA
One of the best IKEA hacks we've read about so far this year has got to be from Domino. Their editors suggest creating a mini greenhouse for outdoor shelving by repurposing a clothing storage bag to protect plants from the elements. While we're on the subject of gardens and greenhouses, if you are lucky enough to have a gardening or mudroom in your home, now is the perfect time to look at maximizing your space. More than just a spot to corral all of your outdoor and gardening gear, mudrooms have become a desirable add-on for many modern homes. Since it's likely to be the first thing you see when you come home, why not make it as beautiful and functional as the rest of your home? And if you are an avid gardener, a well-designed mudroom can pull double-duty as a serene gardener's shed. Bring in cabinetry and customize the interiors with drawer dividers, hanging hooks and interior shelving. Add a Lazy Susan to store and easily access cleaning products. This command post is often overlooked but it can make your home a much more enjoyable place to be with the right design.
2. In the Garage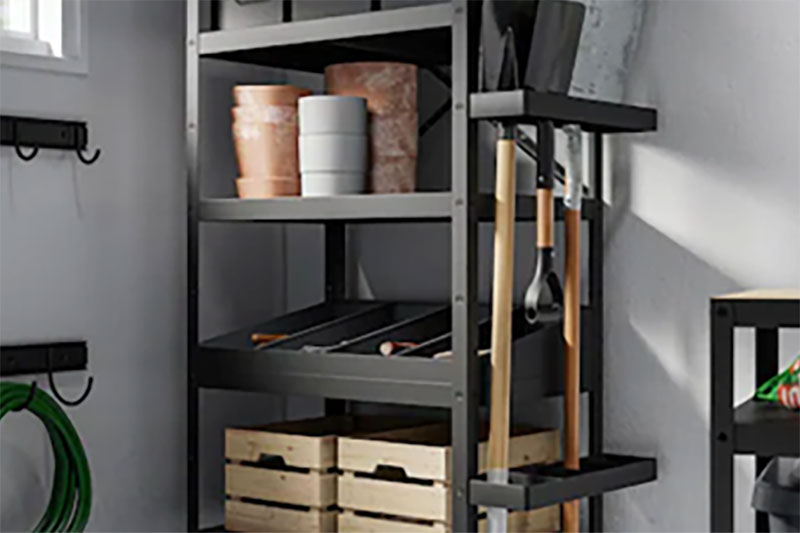 Photo credit: IKEA
Let's face it. The thought of organizing your garage is probably not your favorite daydream. All of those bulky and unwieldy tools, paint cans, and random assortment of spare parts that you may or may not need again leave most people burying their heads in the sand. Plus, custom garage systems can be incredibly cost-prohibitive. IKEA's Bror heavy-duty shelving system can be mixed and matched with cabinets and customized with drawers, hooks and inserts to get garage clutter under control. You can certainly also use a less heavy-duty cabinetry system that you can customize with color and hardware to keep even the messiest of garages looking well-kept and organized. Check out this IKEA Home Tour for some great tips on how to reinvent your garage space, and reach out to IKD to help you design your own garage, headache-free, we promise.
3. Behind the Bar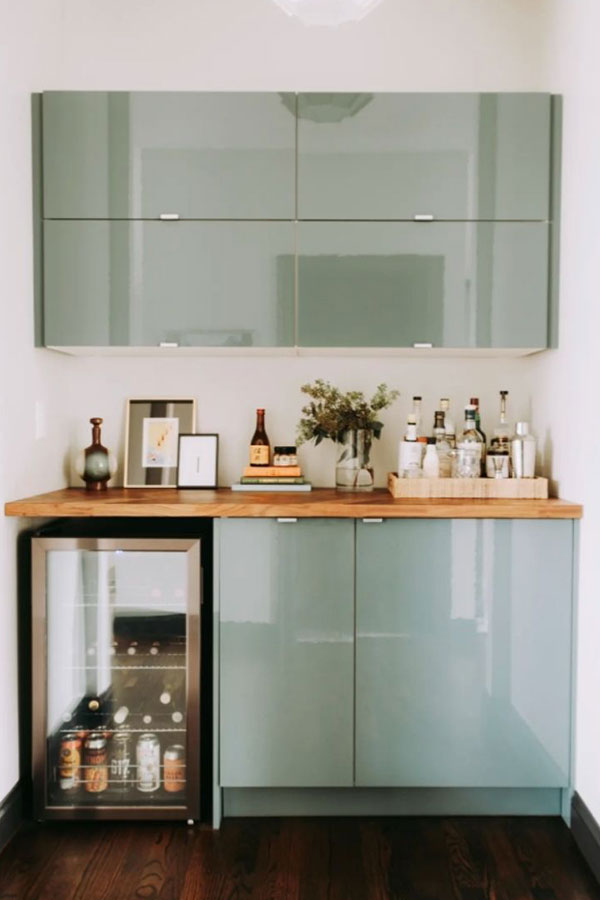 Photo credit: Apartment Therapy
Glassware, bottles and wine racks, oh my! There's no doubt about it – creating a built-in bar has got to be one of the most creative uses of IKEA cabinetry systems out there – like this one pictured which features the always-dependable Sektion kitchen cabinets. If you entertain at home or if you just enjoy mastering the mix, there are bar design options that can easily fit into even the tiniest corner or you can go all-out with a set-up in your lounge or game room. You can also house a coffee bar in the same unit – check out our article here to see some additional ideas and inspiration to design the ultimate at-home entertaining center. It's time to banish the bar cart and get serious about housing your cocktails and mocktails…IKD can design pretty much anything to fit any space. The only limit is your imagination.
Get custom IKEA designs for (almost) every room in your home for $395. Click here to get started..
---
Share this post
---
---