Small 29 Sqm Studio Apartment in White is a Super Stylish Space-Saver
Posted by admin on
College life is a journey none of us can forget and it is also a time that teaches us how to live on our own for the very first time. Dorm rooms are often the most preferred choice by many who start out studying away from home. Yet, getting an own apartment is the first real step towards independence – no matter how small it is. The feeling of excitement that you get as you step into your little rented apartment is one that we definitely still cannot forget after all these years. This ultra-small and yet super-stylish 29-square-meter apartment in Milan is one we definitely wish we did rent back in those times!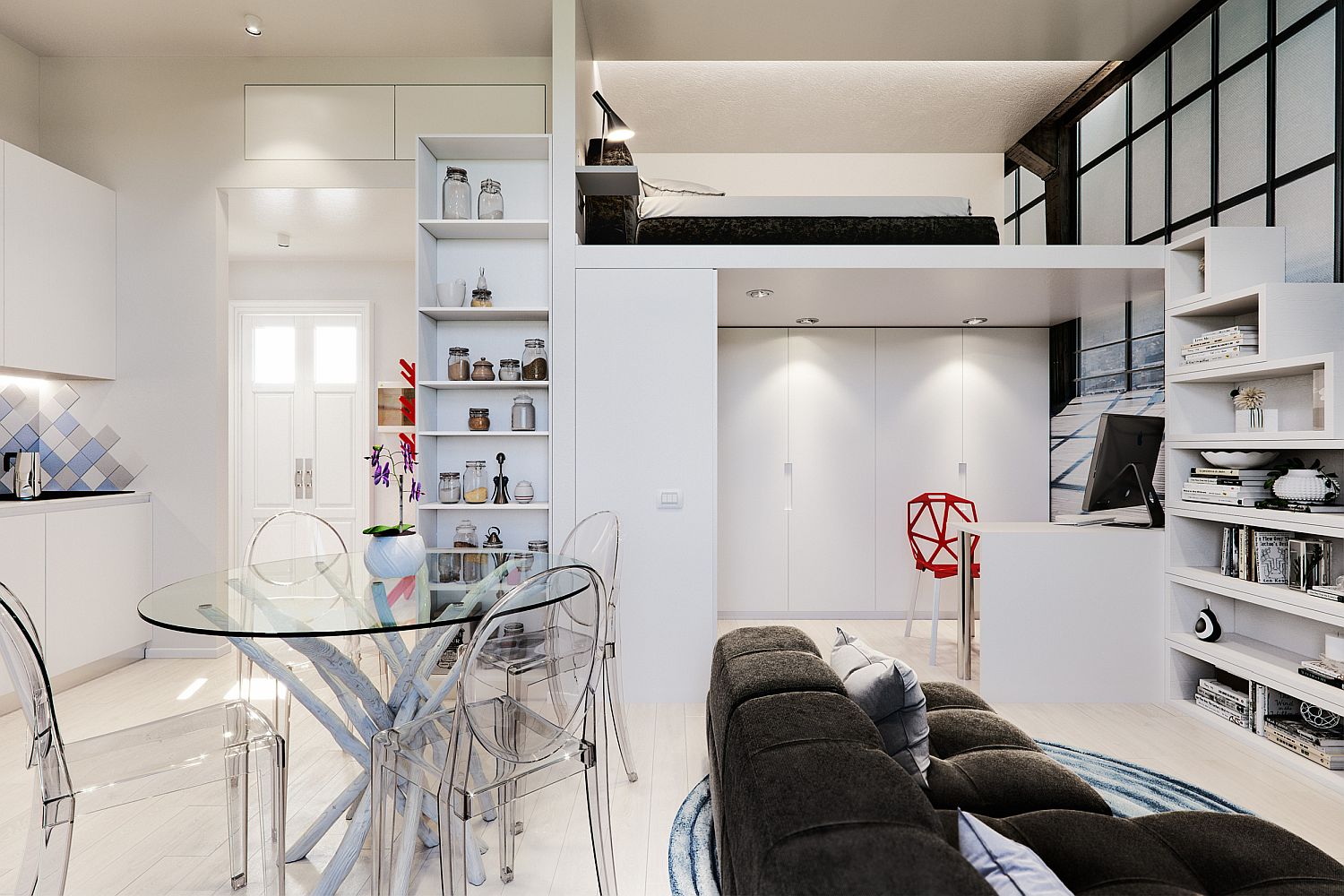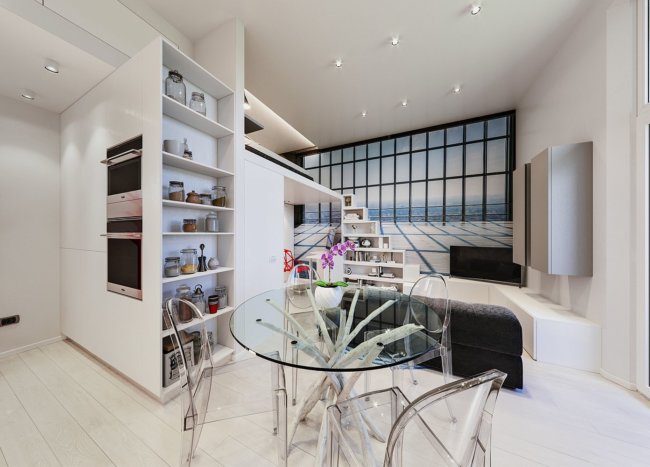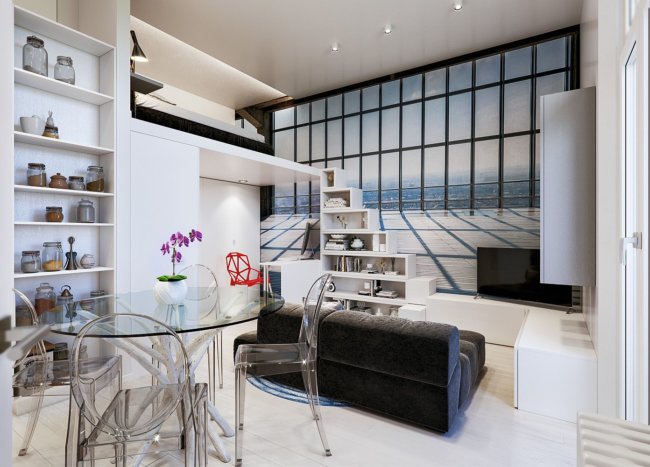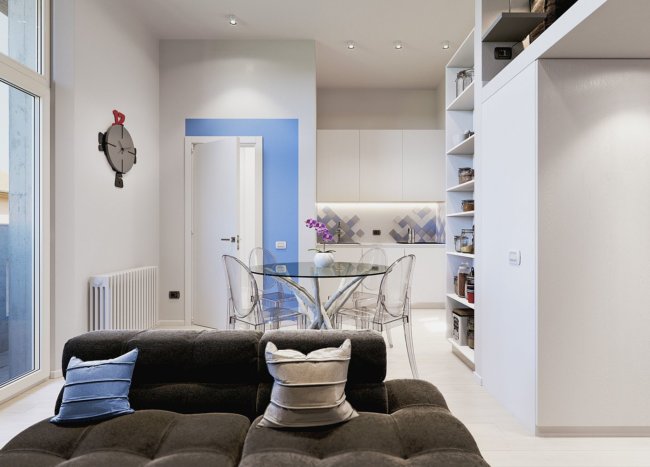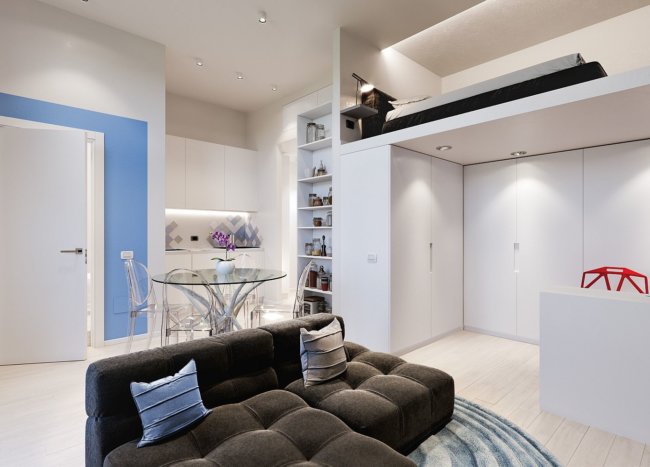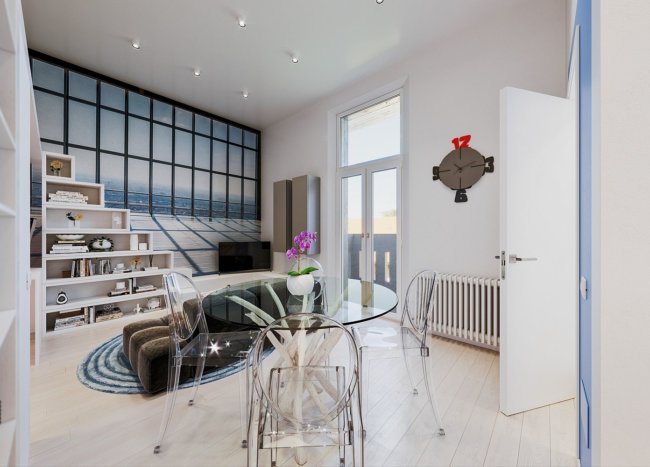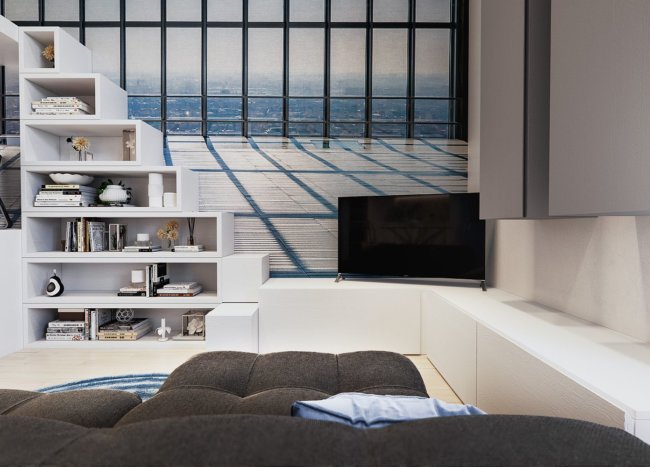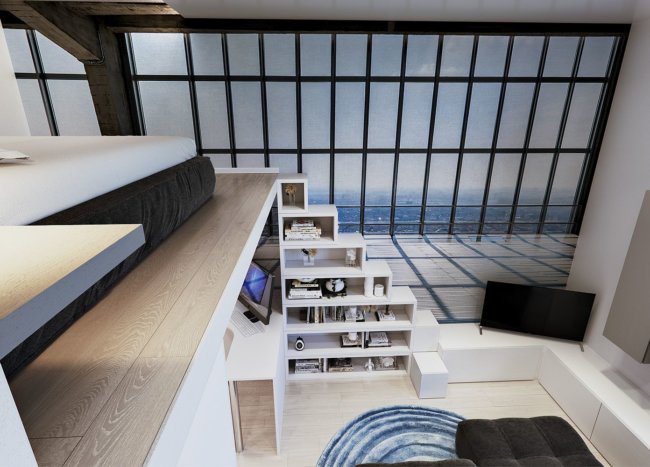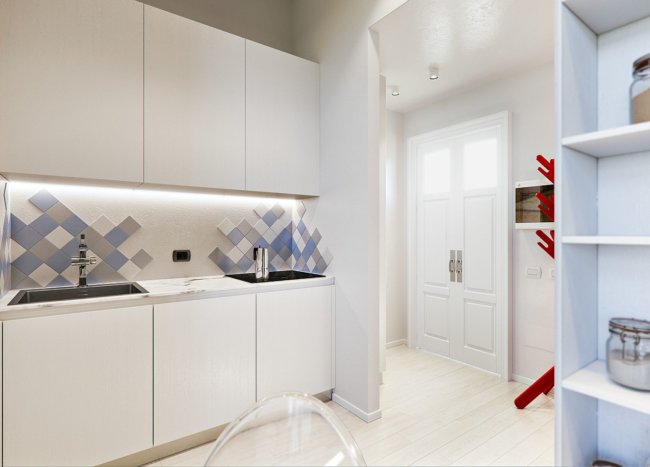 Designed by Annalisa Carli Architetto, this Milan apartment in white has more than a few space-savvy delights that we can all draw inspiration from. For starters, the background in here is just perfect as the monochromatic white walls disturbed only by odd splash of light blue ensure the interior feels a lot larger than it really is. Then you have the loft bed that sits to one side above the living area and even the box-style steps leading to it double as a lovely shelving unit. A sectional in gray defines the living area while acrylic chairs in the dining room disappear into the backdrop.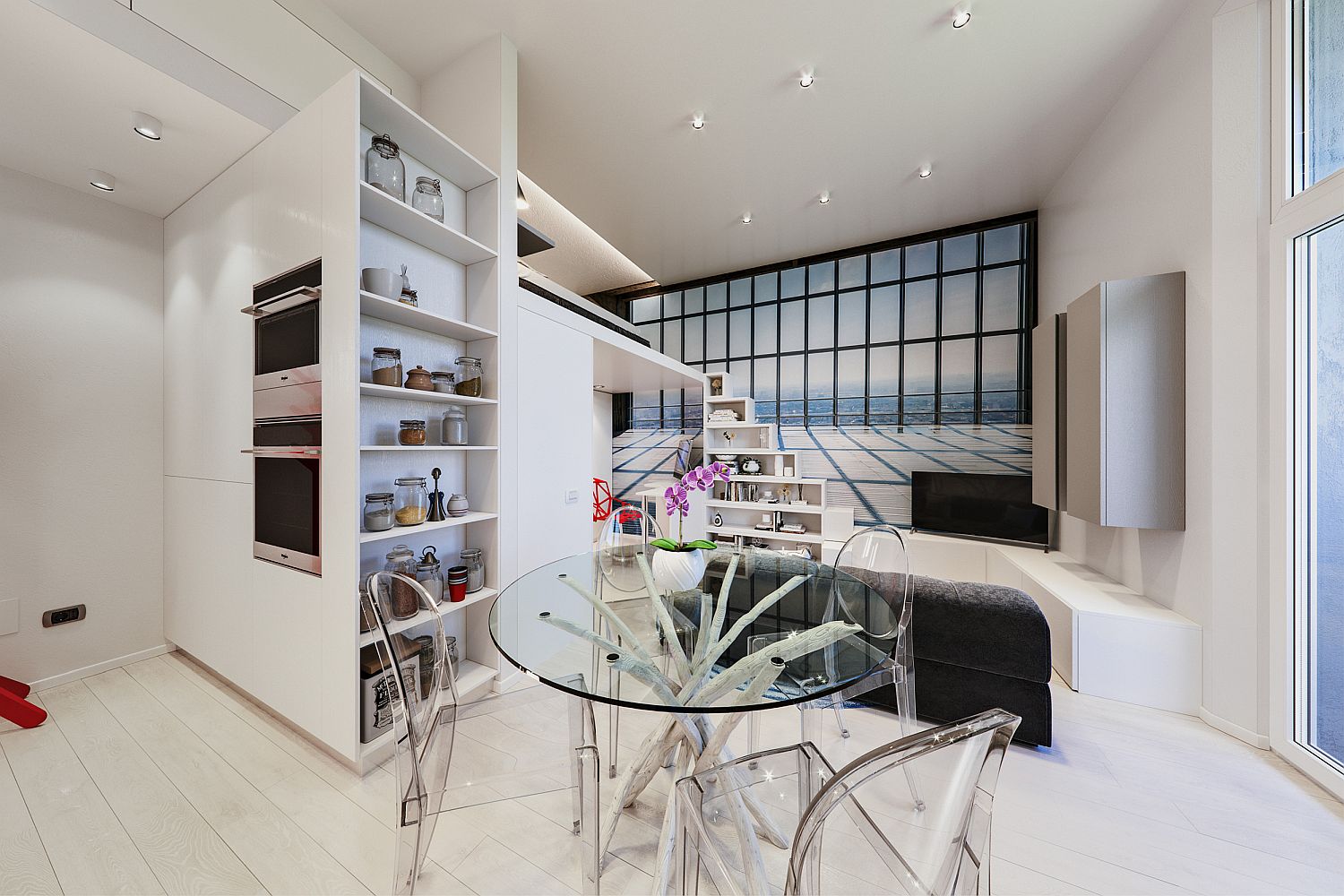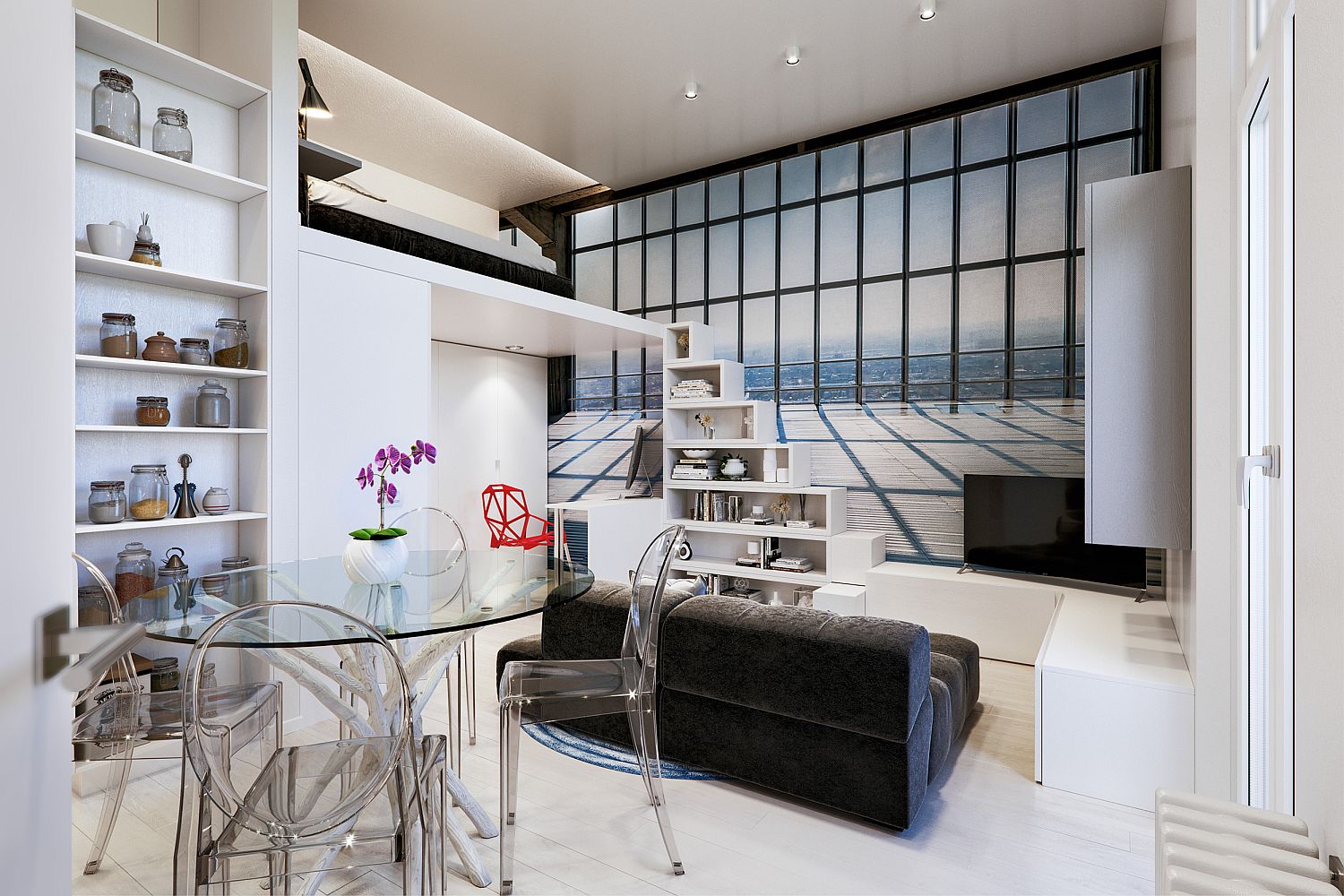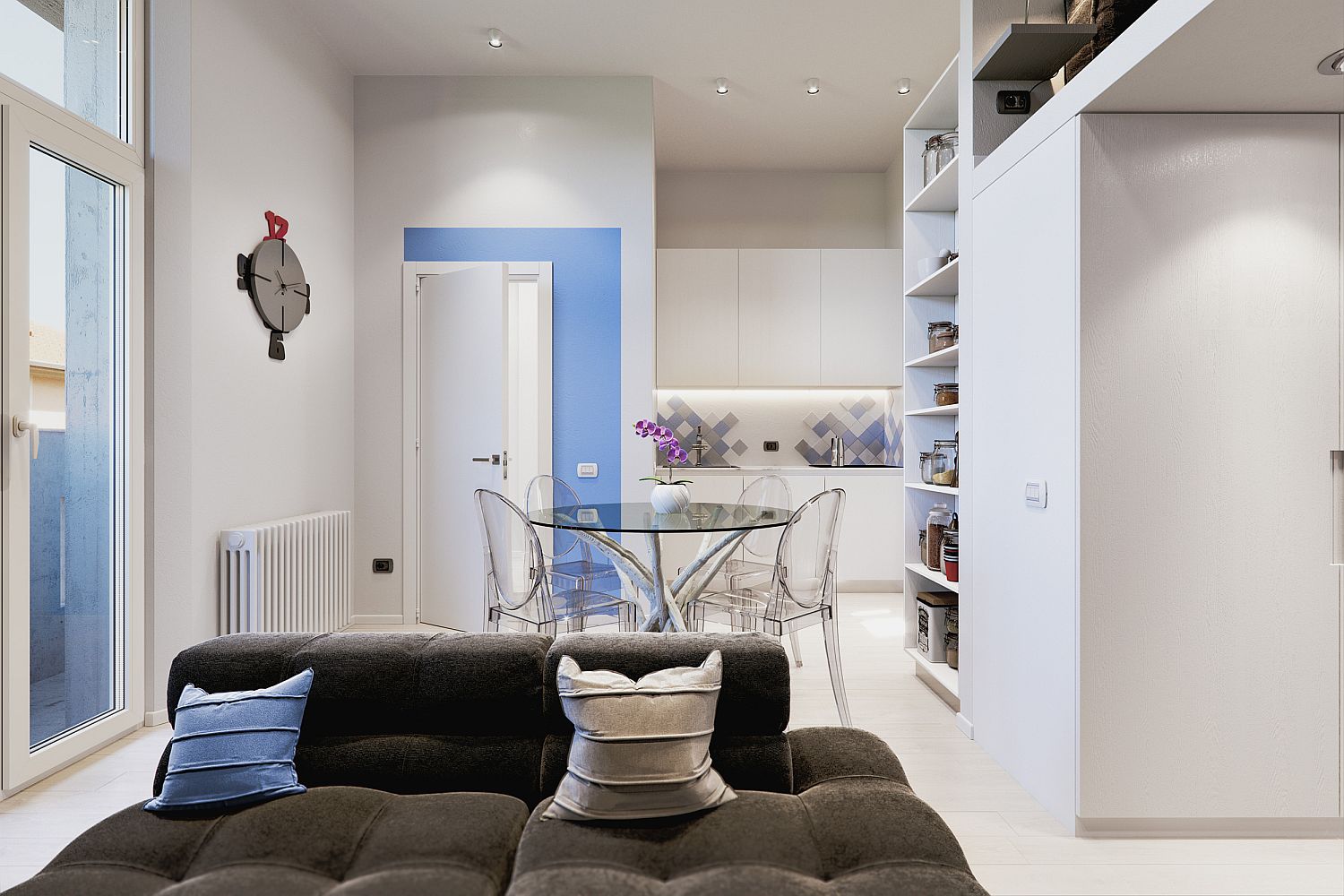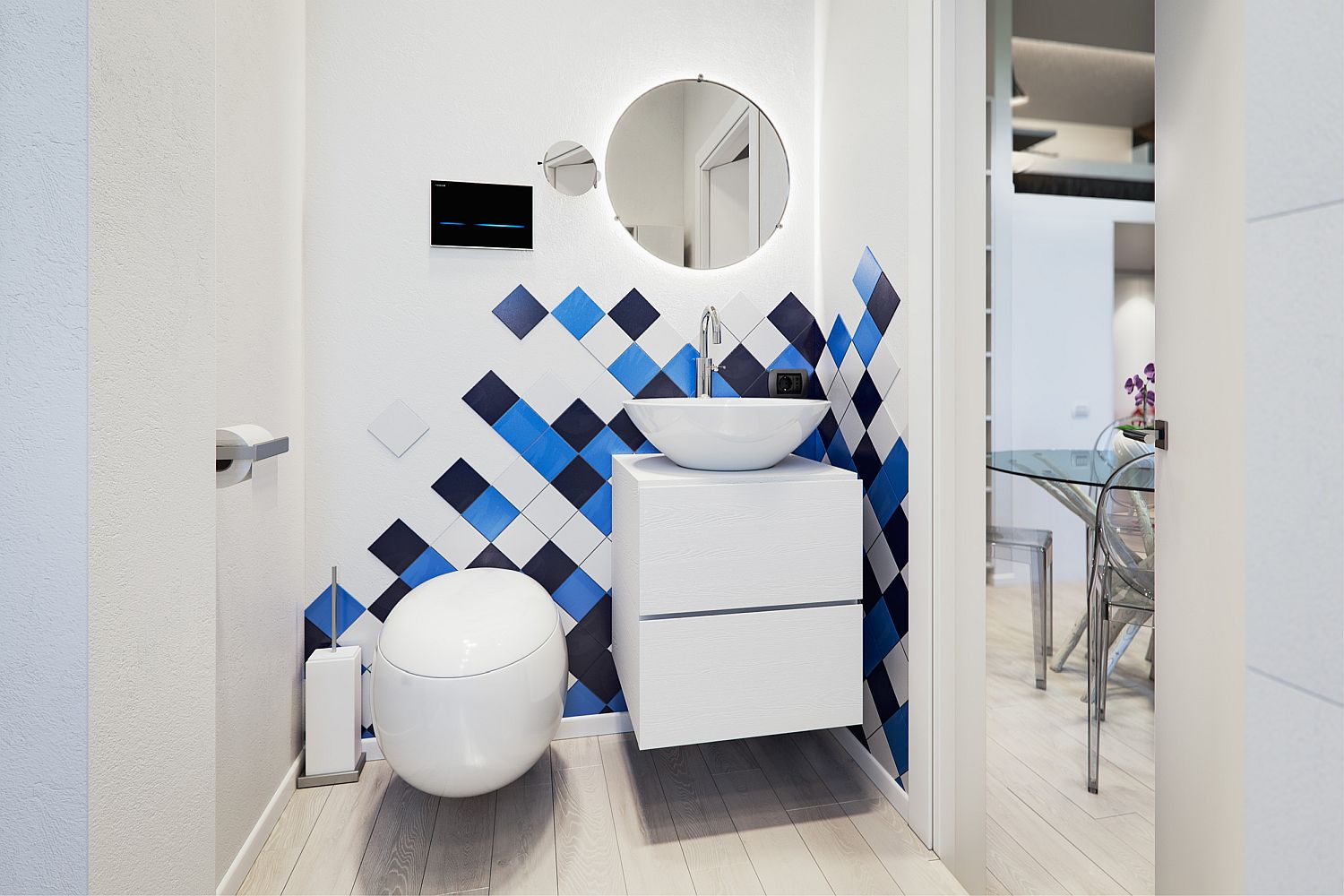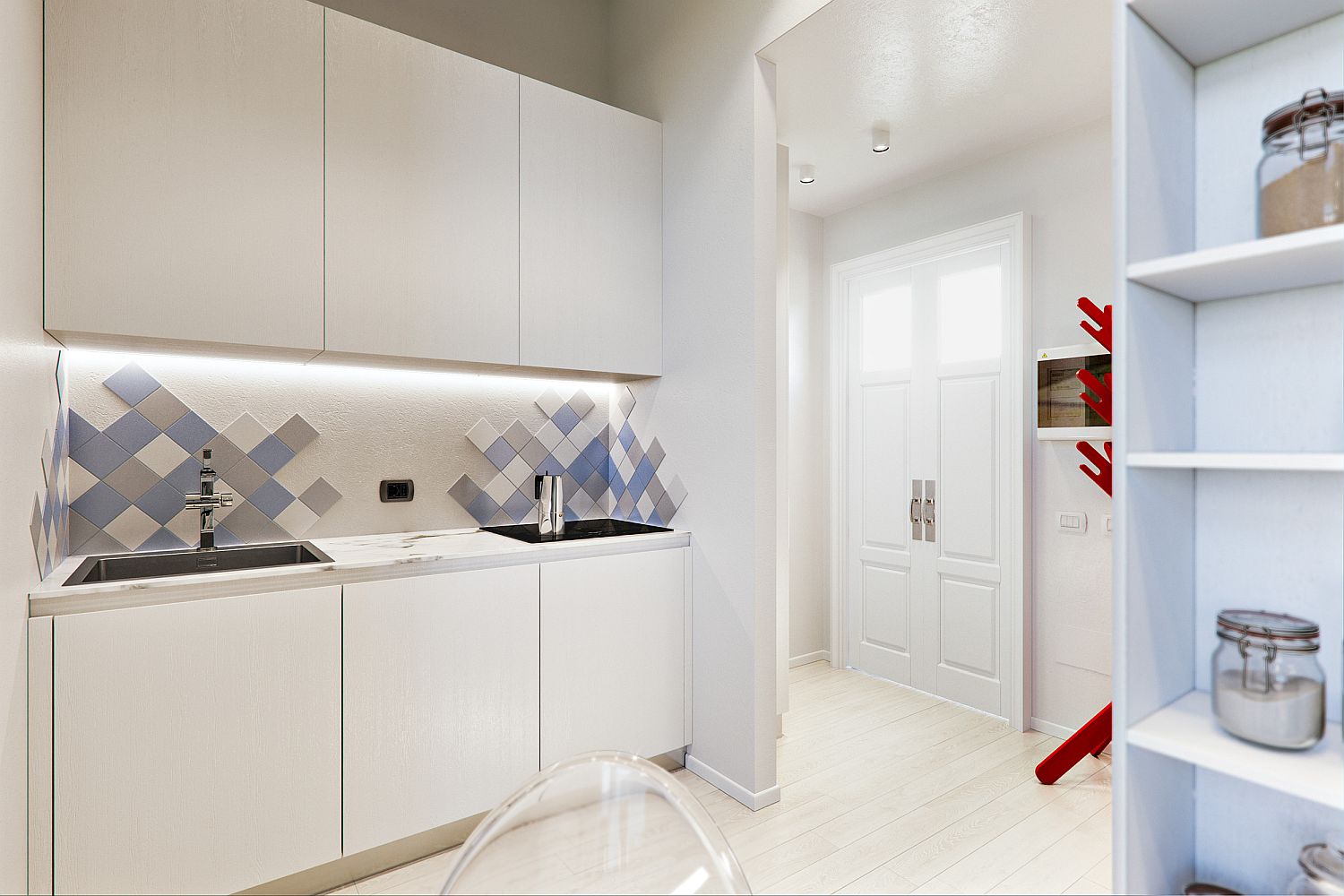 Series of cabinets that offer ample storage space, a works area under the loft bed, single-wall kitchen in white and a small bathroom with blue and dark gray accents complete this apartment for rent in Bocconi neighborhood. A fabulous little studio apartment that wows with nifty spatial solutions!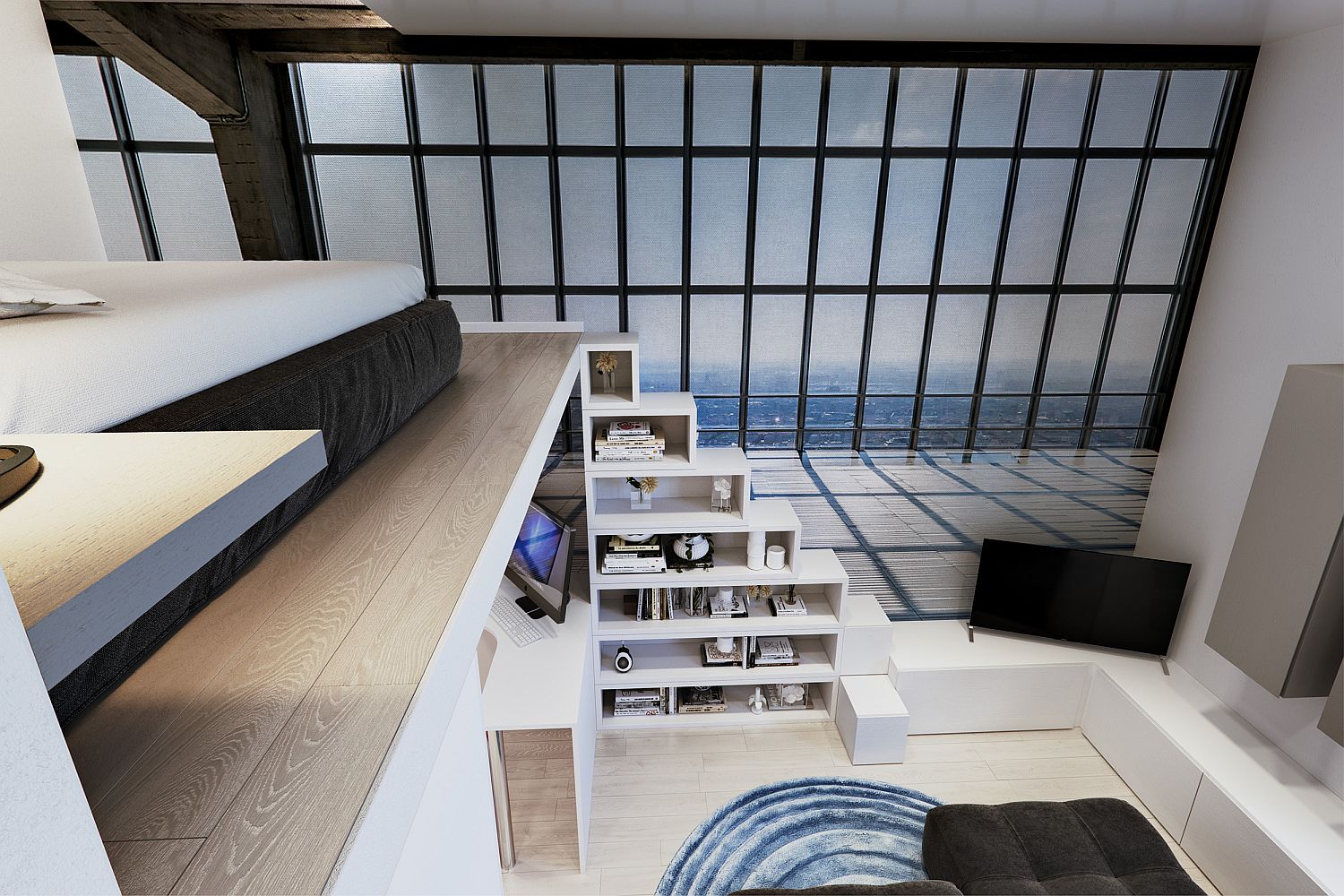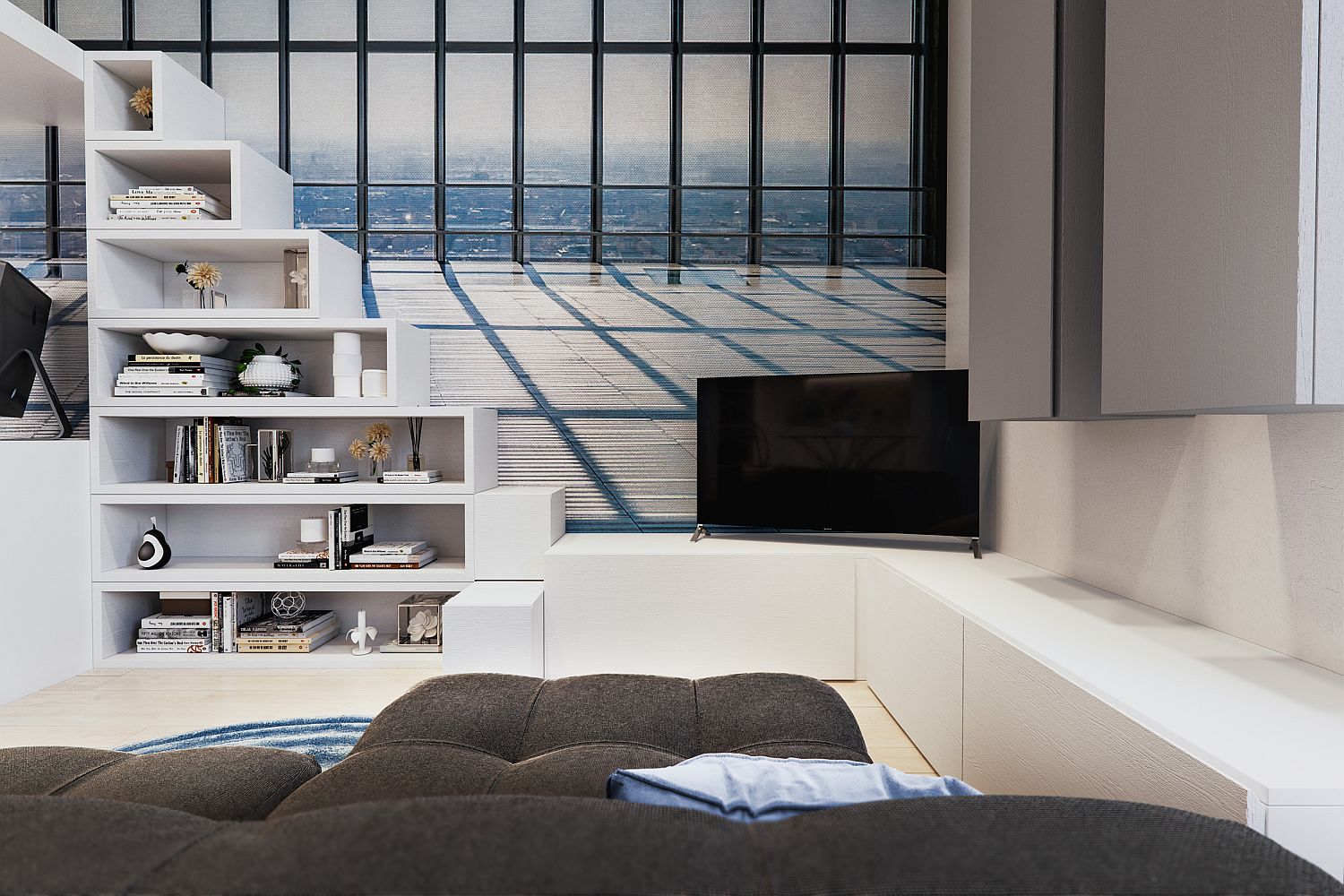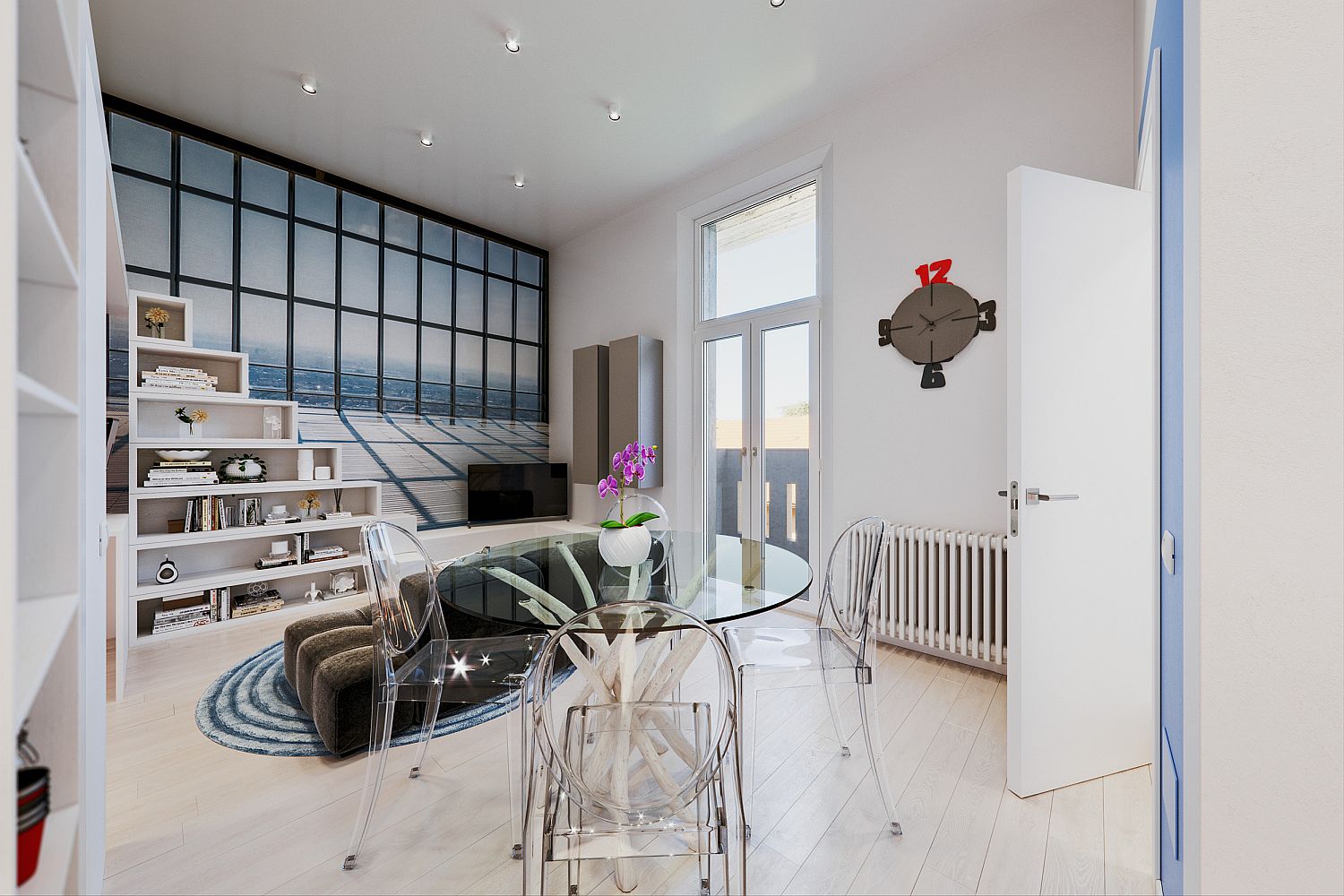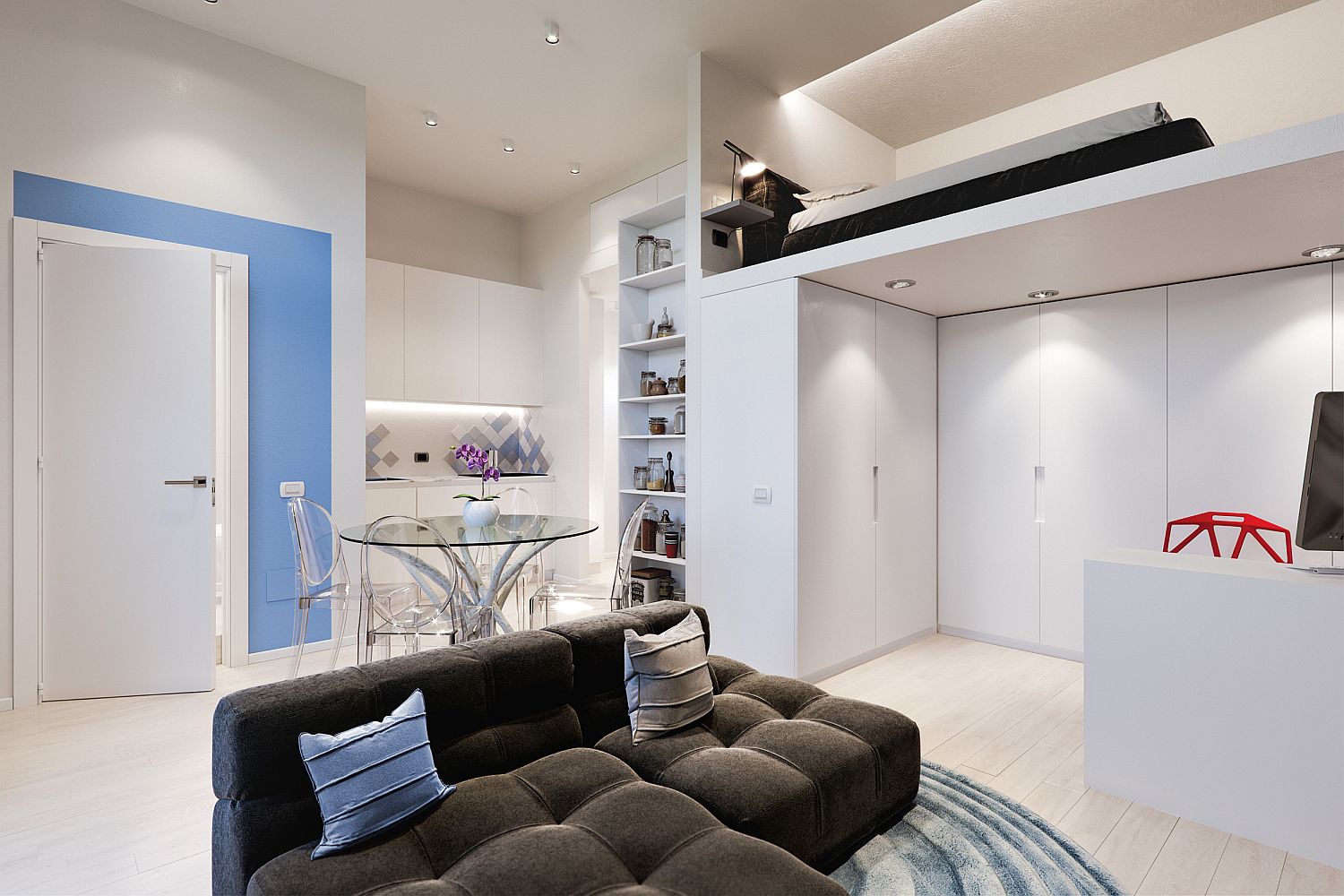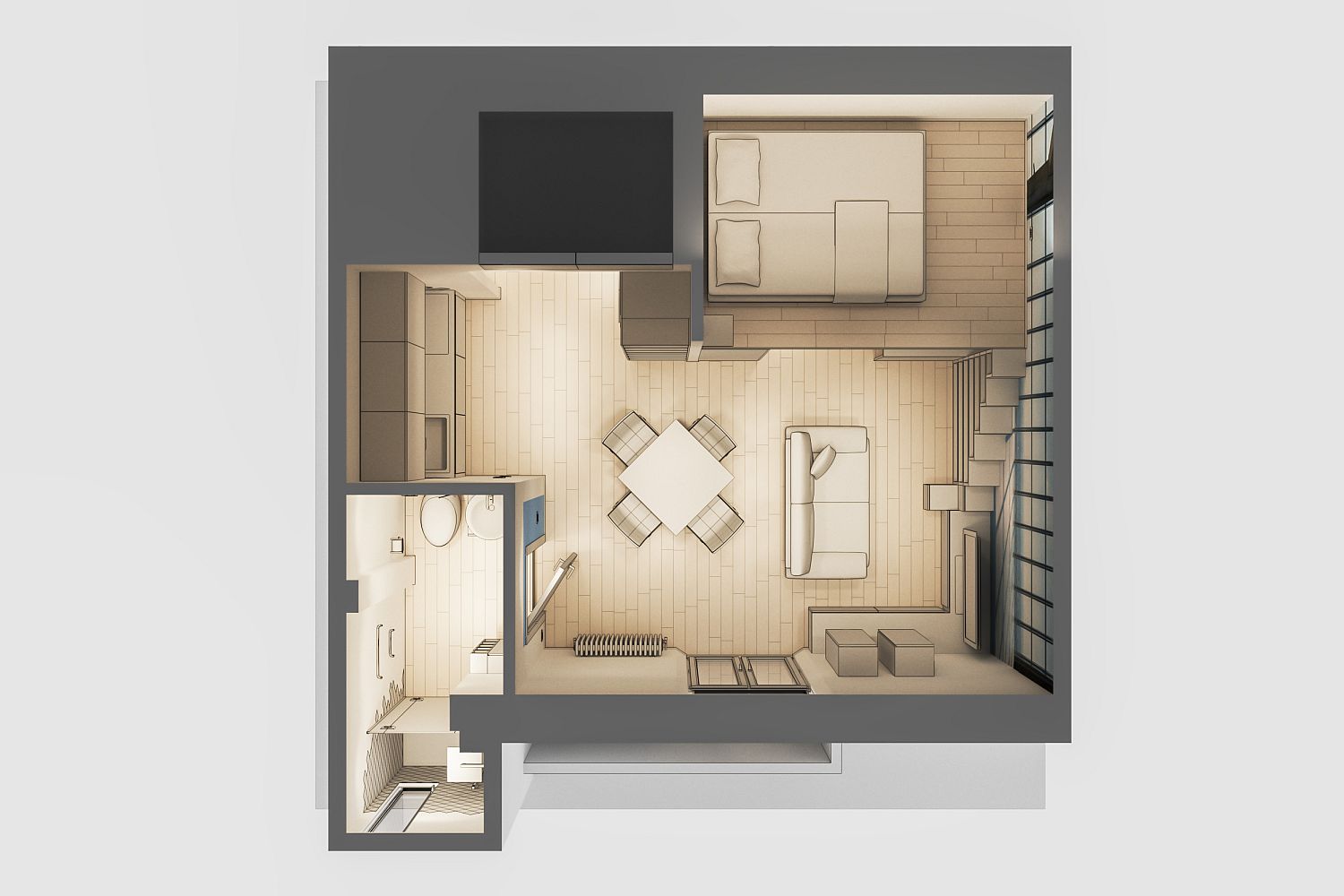 You're reading Small 29 Sqm Studio Apartment in White is a Super Stylish Space-Saver, originally posted on Decoist. If you enjoyed this post, be sure to follow Decoist on Twitter, Facebook and Pinterest.
---
Share this post
---
---