Read Harder: Read a YA Nonfiction Book
Posted by admin on
This list of YA nonfiction books is sponsored by TBR: Tailored Book Recommendations.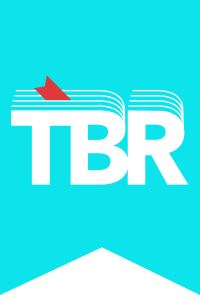 TBR is Book Riots subscription service offering Tailored Book Recommendations for readers of all stripes. Been dreaming of a Stitch Fix for books? Now its here! Tell TBR about your reading preferences and what youre looking for, and sit back while your Bibliologist handpicks recommendations just for you. TBR offers plans to receive hardcover books in the mail or recommendations by email, so theres an option for every budget. Visit mytbr.co to sign up today.
---
One of my favorite things: the Nonfiction Young Adult section in my local B&N, which used to be just one shelving unit, is now starting to creep into the Young Adult Romance section. TWO shelving units, what up?!
Are you looking for a memoir? For true crime? For an anthology? Theres something for you.
In this adaptation of his acclaimed adult memoir, Bryan Stevensonlawyer, founder of the Equal Justice Initiative, and general social justice advocaterecalls his life and his experiences with defending the wrongly imprisoned and fighting discrimination of the marginalized people in our society. Stevenson is our modern day Atticus Finch (To Kill a Mockingbird Atticus, we dont talk aboutGo Set a Watchman) and all proceeds from this book go to charity to help Stevenson in his work to represent the voiceless in our current judicial system. P.S. there is also a movie tie-in version coming out in 2020. I know, I knowbut its got Michael B. Jordans face on it.
When the wealthy Andrew and Abby Borden were found brutally murdered, suspicion immediately fell on the only other person who was present at the time other than the housekeeper: one of their daughters, Lizzie. Now, Im sure youve heard the creepy nursery rhyme, Lizzie Borden took an axe, gave her mother forty whacks; when she saw what she had done, she gave her father forty-one. YA true crime needs to happen so much more and this book is a great one.
Sandra was born in the Democratic Republic of Congo and was only 10 when her mother and 6-year-old sister were killed in front of her eyes. Sandra luckily escaped her captor, but life was by no means easy. Through the United Nations refugee program, Sandra and her surviving family members moved to America, where she was immediately and clearly the other in society. She writes eloquently and with so much insight about family, war, politics, cultural differences, and the aftermath of PTSD.
Shout by Laurie Halse Anderson
Particularly in the light of the #MeToo movement, Andersons memoir feels almost too horribly normal in our society. Anderson made waves with her deeply personal book Speak, where a teenage girl finds her voice after being raped. SHOUT is a memoir in verse where she recounts her childhood, her own rape, the attempts to silence her, and the censorship she still experienced when she was publishing SPEAK. The audiobook is also an incredible listen, as well.
Brave Face by Shaun David Hutchinson
When Hutchinson was a teenager, he started to feel different than his peers. And every day he put on his Brave Face. He pretended everything was okay to mask the pain, when on the inside he was horribly depressed and had such internalized homophobia it would lead him to attempt suicide. Hutchinson recounts growing up gay in the 80s and 90s and how profoundly different the experience was compared to now (although each involve prejudices of different kinds). Its even more amazing to read Hutchinsons books now, where he is giving representation to people when he didnt have it himself.
When Andrea and Sophie met at the Girls Who Code summer camp, they didnt know that not only was this the beginning of a beautiful friendship, but a partnership that would create a viral video game played in homes across the world. This book is amazing inspiration for girls who are interested in tech or S.T.E.M. but is intimidated by the typically male-dominated industry.
Another true crime rec. Each day, Sasha and Richard take the 57 bus home from school. From two completely different worlds, these two people had no reason to meet. But one afternoon, an act of violence leaves Sasha, a middle-class white teen, severely burned and Richard, a black teen from a crime-plagued neighborhood, is charged for the assault. So many subjects are covered in this book, from gender identity to racism to the broken criminal justice system.
This amazing anthology has everything from prose to art to interviews to short stories to poetry, all written by Indigenous women from across North America. All of the works featured express each authors perspective of being a Native woman, the abuse, stereotyping and racism they experience every day, and what they are doing to make themselves heard and fight back.
Find all the Read Harder 2020 content here.
---
Share this post
---
---