Meet IKEA's New BILLY Bookcase—Reinvented To Be Sustainable, Portable, Durable
Posted by admin on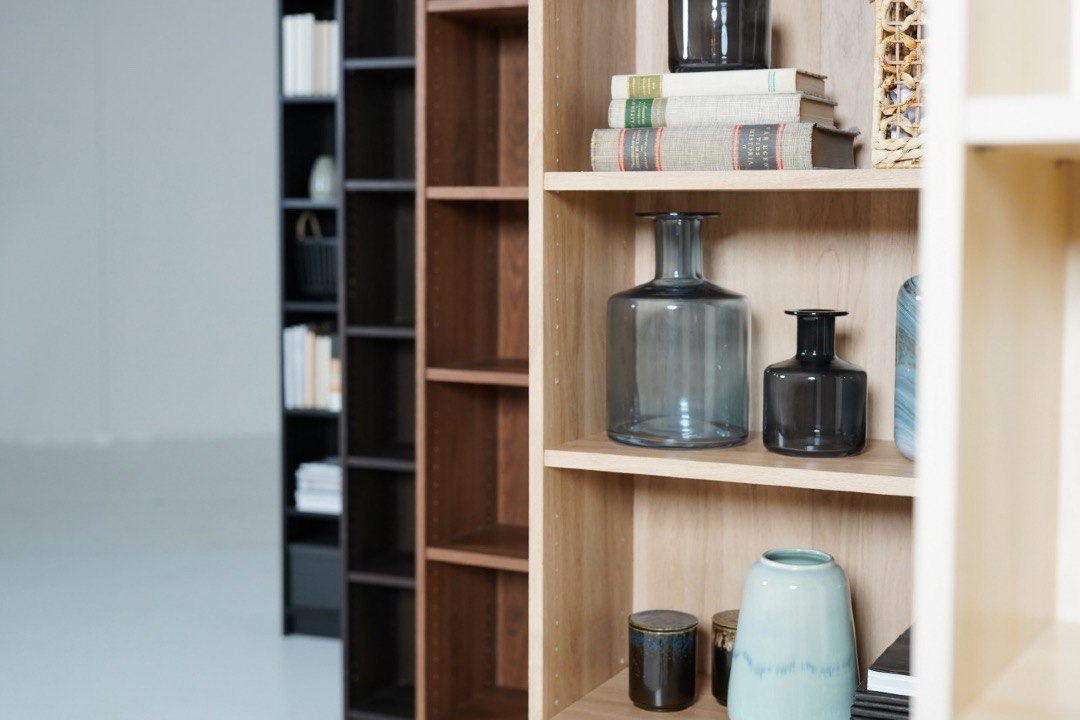 Image via IKEA
There are few names in the IKEA family as iconic as the BILLY bookcase. Launched in 1979, it's been a shelving staple  across generations, with 120 million units having been sold throughout its lifetime.

The landscape has shifted over the past 40 years or so, and BILLY, a constant, is set to adapt to changing expectations and needs. A redesign ensures the bookcase will live in homes for longer, thanks to improved, more sustainable materials—some of which replace real wood.

Plus, a rejig of its parts simplifies assembly and disassembly, as well as repairs, preventing the shelf from being tossed out so soon.
"BILLY is becoming even more timeless with improvements in circularity through material and design changes that improve the appeal, quality, and durability to increase the product's lifespan," IKEA explains in a news release.
Considering the product's repute, the impact of its facelift in leading the company to become circular and climate-positive by 2030 would be immense.
Aesthetics-wise, you'll notice the new BILLY boasts an expanded array of colors and finishes, including black oak, dark brown oak, brown walnut, and oak. This is made possible with the phasing-out of the wood veneer seen on today's bookcases in favor of a "high-quality paper foil," which enables even more wood expressions, along with the classic white in paper foil form.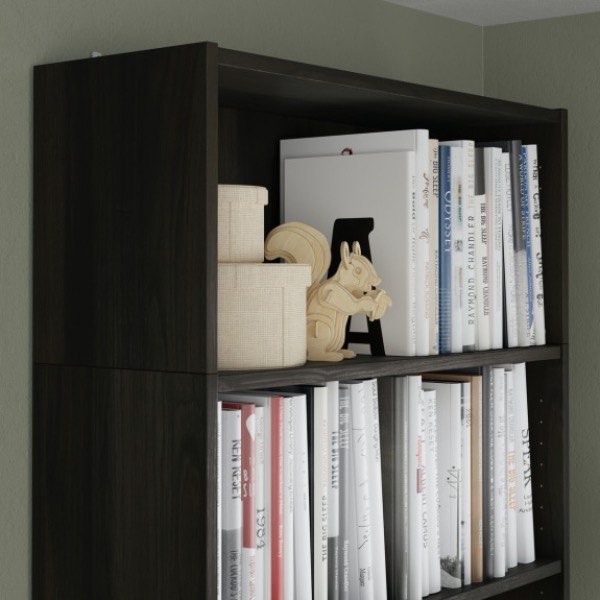 Image via IKEA
The original bookcase is finished with ultrathin wood grain glued onto medium-density fiberboards. The paper foil on the redesigned BILLY, on the other hand, acts as a wallpaper for the shelving unit. It's also scratch-resistant but more durable than veneer, IKEA points out.

According to Fast Company, applying the paper wrap is a zero-waste method, whereas the veneer requires heating and thus more energy.
One caveat is that paper foil is typically coated in polyurethane, a plastic. Overall, though, the improved bookcase uses less plastic than its predecessor. And if the new bookcase is indeed tougher than the original, it'll also mean fewer replacements by customers, and less plastic used by IKEA to accommodate those replacements in the long term.
Notably, the furniture giant will also swap out the nails alloted for BILLY's back panel for pop-in snap fittings. As such, customers will find it less cumbersome to take the unit apart, making it more probable for the bookshelf to continue living with them when they move.

With those nails out of the way, repairs will also be easier as parts can be changed more conveniently.

Finally, IKEA is limiting the shelf's plastic-wrapped edges and using paper edge bands, with plans to omit all plastic edge bands in the future. It emphasizes that stability isn't sacrificed with the paper version.

Most of the new BILLY bookcase will, therefore, be constructed from renewable materials—so when it's truly time for it to go, recycling will be easier too.

[via Fast Company and IKEA, images via IKEA]
---
Share this post
---
---