Lego Storage Ideas
Posted by admin on
So excited to hit publish on this post because it seems that these storage issues are causing so many of us mamas grief. I mentioned over on my Instagram stories that I was really struggling with how to neatly organize Landrys American Girl and Lego obsessions. I know that this is a phase for her and while I want her to really enjoy it, I also believe in clean rooms for kids as well. To me, its so important to help them create a nice space thats tidy to enjoy their toys and to be honest I was struggling. The American Girl stuff is bulky and not collapsable, so it needs a fixed spot and the Legos are also bulky and (once built) she likes to leave them out and create little villages to play with them. I asked you guys for help and you definitely delivered, so here were the top suggestions!
Lego + American Girl Dolls Storage Ideas:
This little table is from Amazon ($69.99/Prime) and such a great size for kids. Ideal for Legos, it has a nice play top and two reasonably roomy storage baskets that pull out where you could store already built Legos or have individual ones organized by color. I think that it would be exceptionally functional if you hot glued down a few Lego baseplates so that there was an anchor already in place on the table.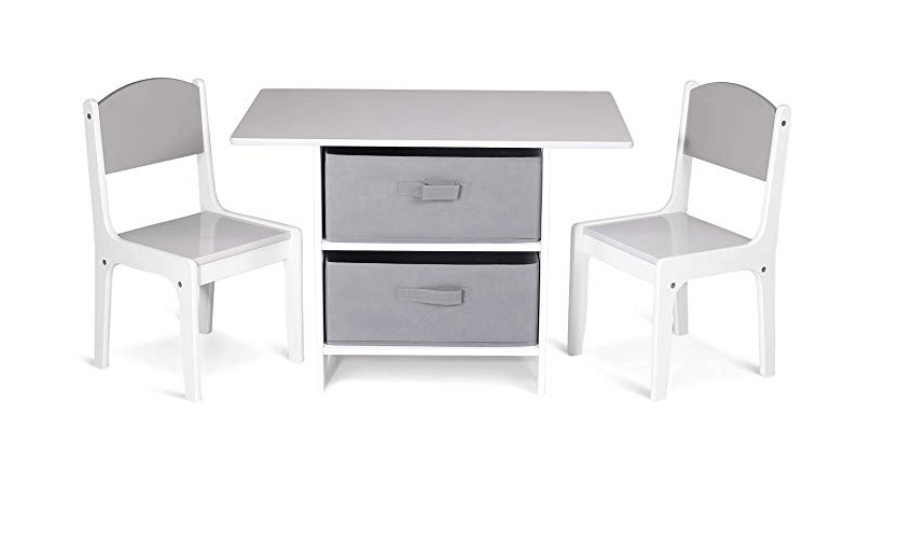 Play table with two chairs + 2 storage baskets
This table is also from Amazon and already has the baseplates installed. The underneath baskets pullout for easy access and neat storage. Its super well made for under $100 and you can choose chairs or beanbags to match your decor.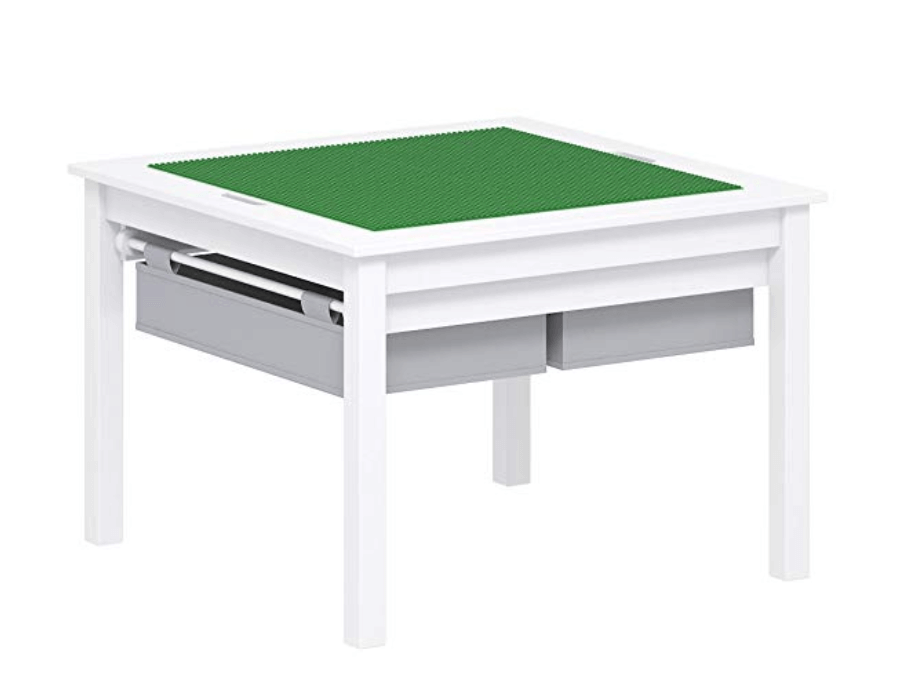 Play table with lego base + 2 storage baskets
I thought that this media center was such a cool idea. It easily comes up to a wall and serves as a playstation and also a great storage unit with room to display built Legos and also hide things in baskets that fit into the cubbies. Its a steal at $163 on Amazon!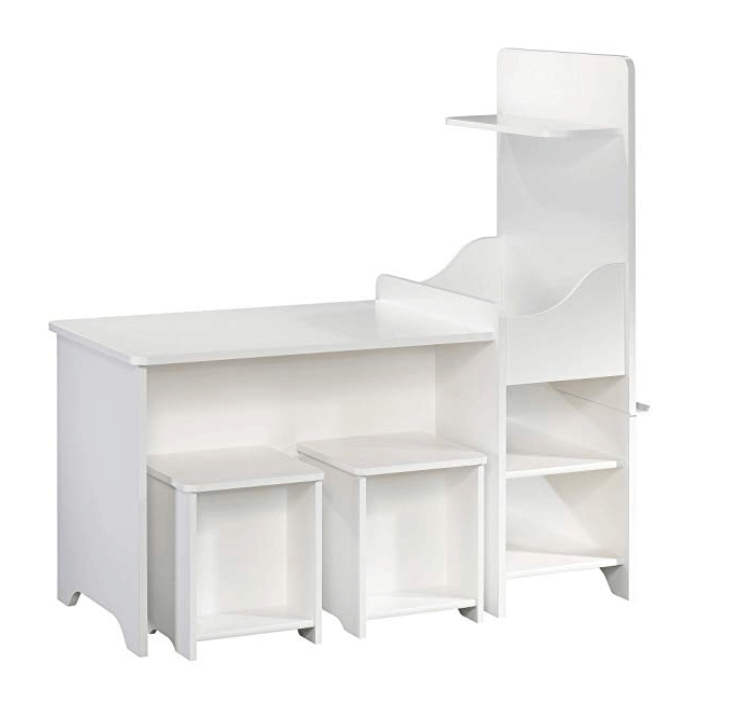 Activity center with stools and storage
Quite a few of you recommended this desk from Ikea! Its an easy assembly, has great surface area for play or homework and also has plenty of drawer storage. This desk will certainly grow with your kiddo and is good for neutral decor. Pair it with this super cute chair for a major decor win!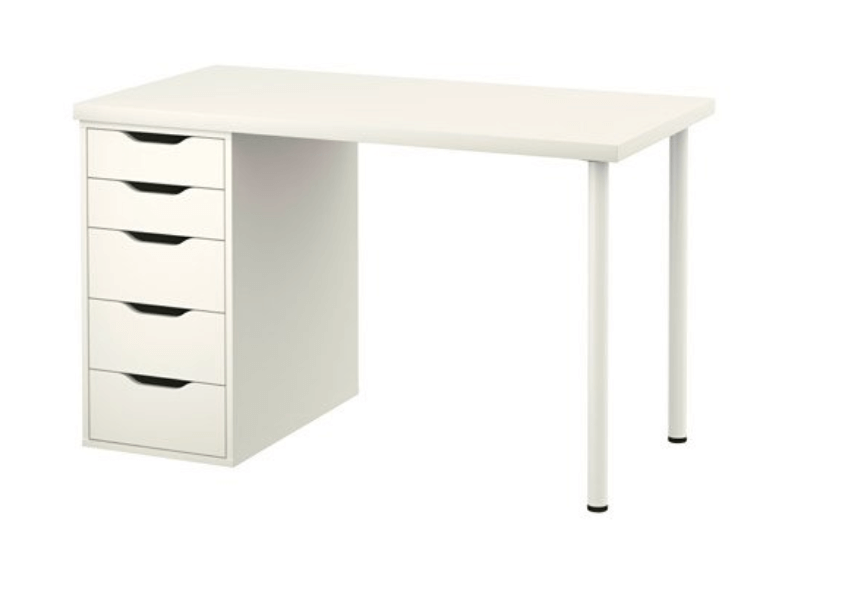 This desk was probably one of my favorite options and what I would have bought if our space allowed for it. Its a super chic desk with vertical shelving for storage and display. I could see her legos proudly displayed on the shelves and her taking them down to play on the desk area. Id likely paint it all white or paint the natural wood pieces gold, also adding a cute gold pull to take it up a notch.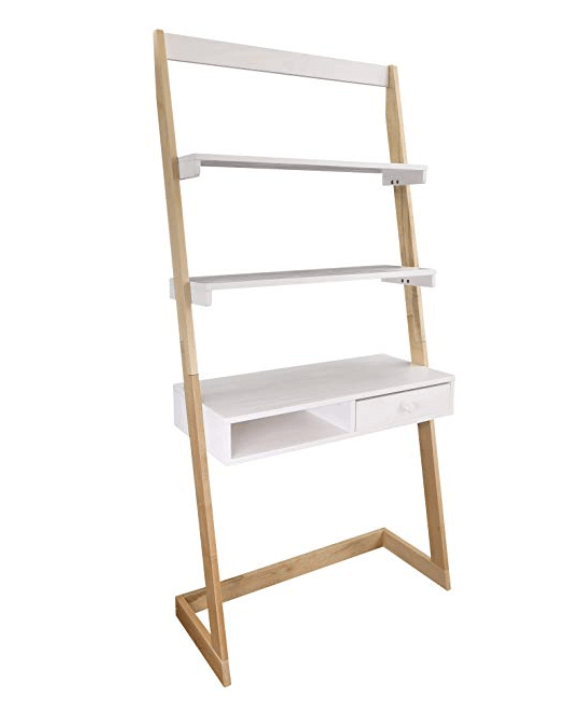 Quite a few of you suggested stackable baskets and I found these on Amazon for a great price. Here you could easily store and stack legos, doll clothes, and doll accessories. Im also eyeing these stackable baskets from Ballard, that are beautiful and could work SO well for American Girl.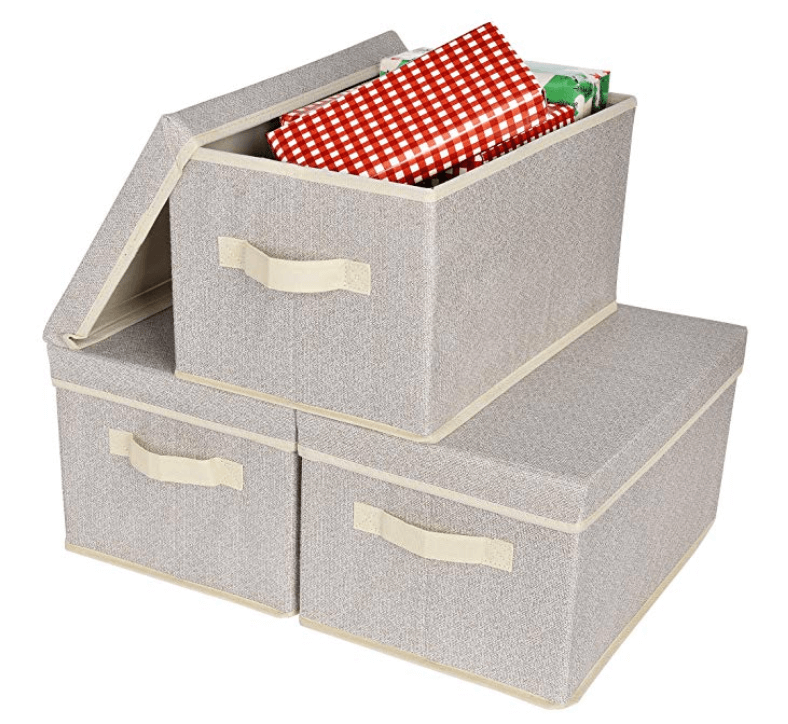 I thought that this was probably one of the most genius ideas! This contraption is a rolling bin that neatly fits under the bed! Here are a few options:
-Lay American Girls down in it and add a few little baskets to organize their things.
-Add a piece of plywood down on the bottom with Lego baseplates and leave built legos attached to it for easy access to play with, yet rolls under the bed when youre tidying up.
-Using these may require bed to be on risers, but Im assuming you could fit 3-4 rollers under the bed which could be a total game changer.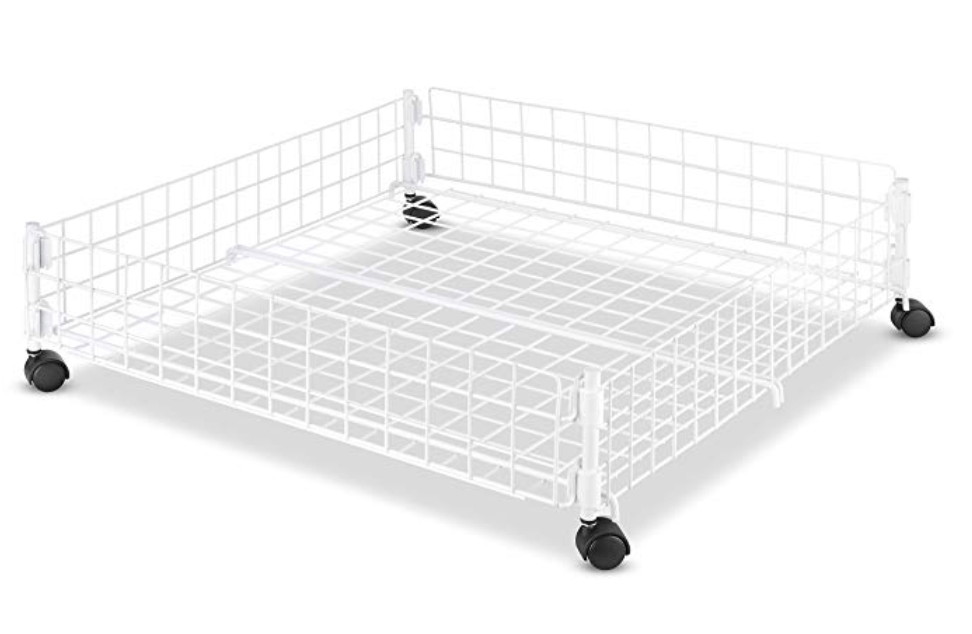 Under the bed storage system with wheels
Another similar option is this lay flat plastic rolling bin, which could serve the same organizational purposes.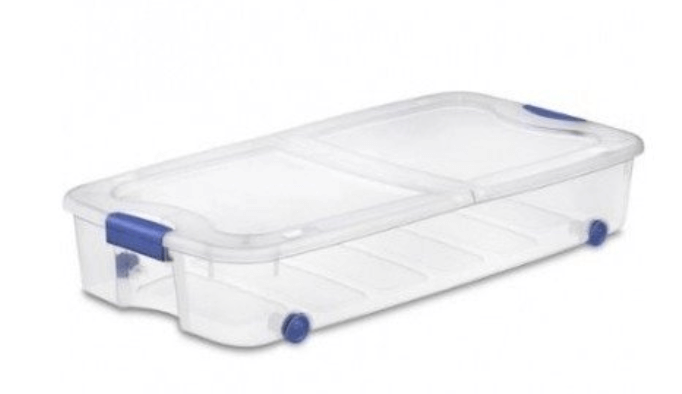 Under the bed clear plastic storage bins with rollers
I love this console system with fabric baskets! Its a great neutral (also comes in other colors) and goes with any and all decor styles. Perfect for a kids room so that they have space to play on top and also tons of storage to neatly store their toys when done.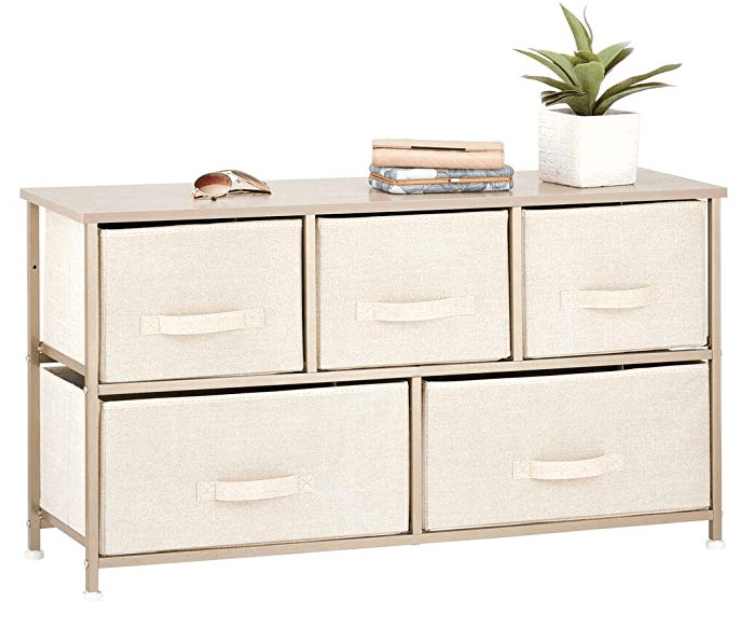 Storage unit with fabric baskets
This little cubby unit was a cute find too, with a mix of play, display and storage all in one. I love the basket storage options as well as room for bigger toys on the bottom and display space at top. Another Amazon find thats around $100.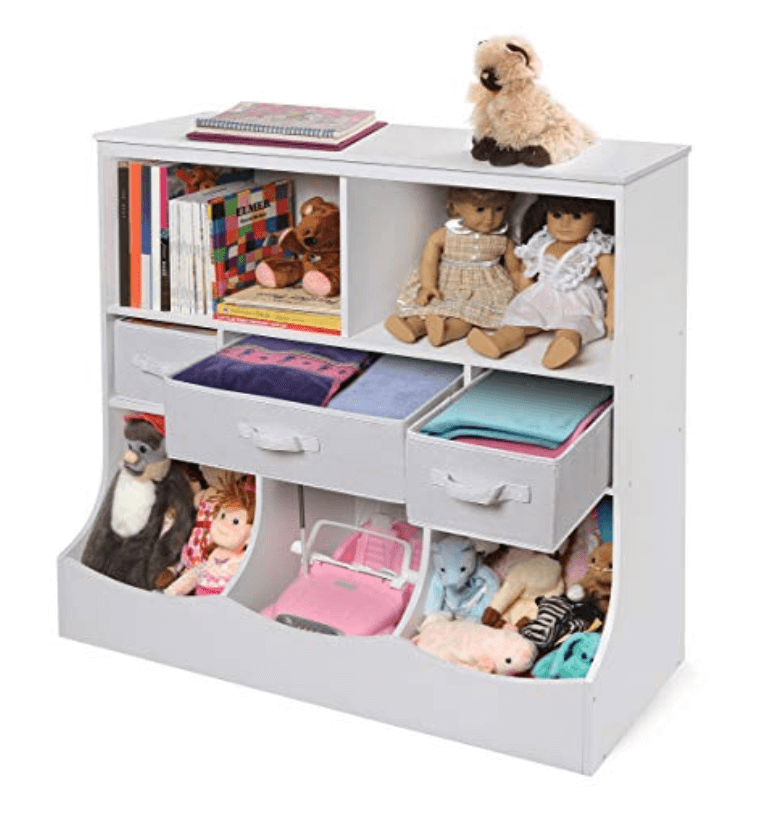 Attainable DIY Storage Hacks:
Be warned, searching Pinterest for Lego or AG storage ideas will get you a lot of insanely extravagant and ideas that albeit SO COOL, are truly not attainable. I wanted ideas that are easy and fairly inexpensive to implement because I know that these are short lived phases as to what she likes to play with. Here are a few real life DIY ideas that I think are easy to execute and also functional. Tutorials for each are linked via their original source.
This lego table was custom made to fit neatly into a corner and baseplates added to the entire top to store and display already made Legos. Theres also room for baskets underneath to store extra parts, etc. You could also do something similar with American Girl and put larger things on top and store smaller things on the bottom in baskets.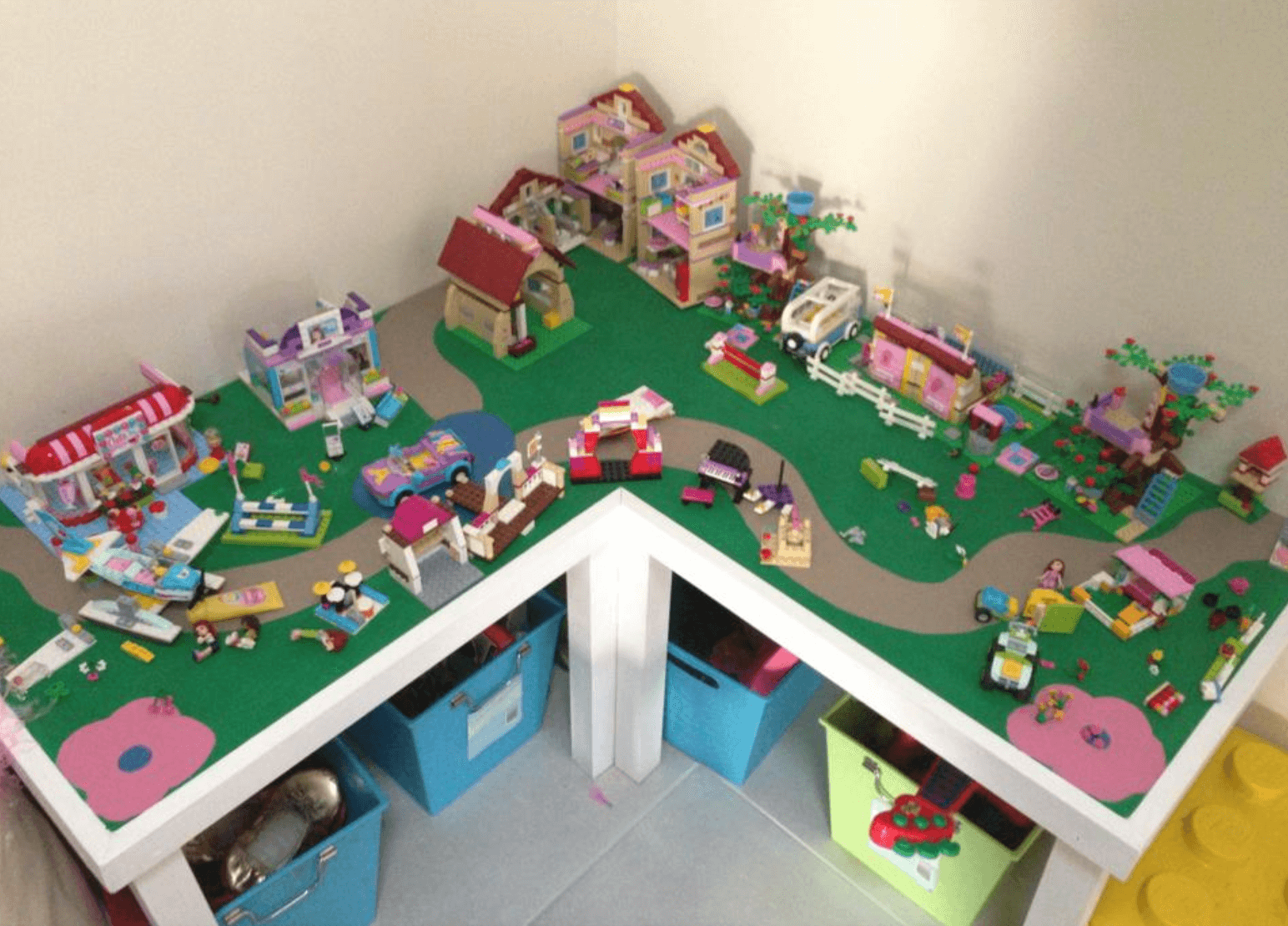 I thought that this TV tray lego table hack was SO cool!!! That way it neatly folds up and can store under the bed or in the closet and they can take it out and have a lego table surface at any time without give up a ton of fixed real estate in their rooms.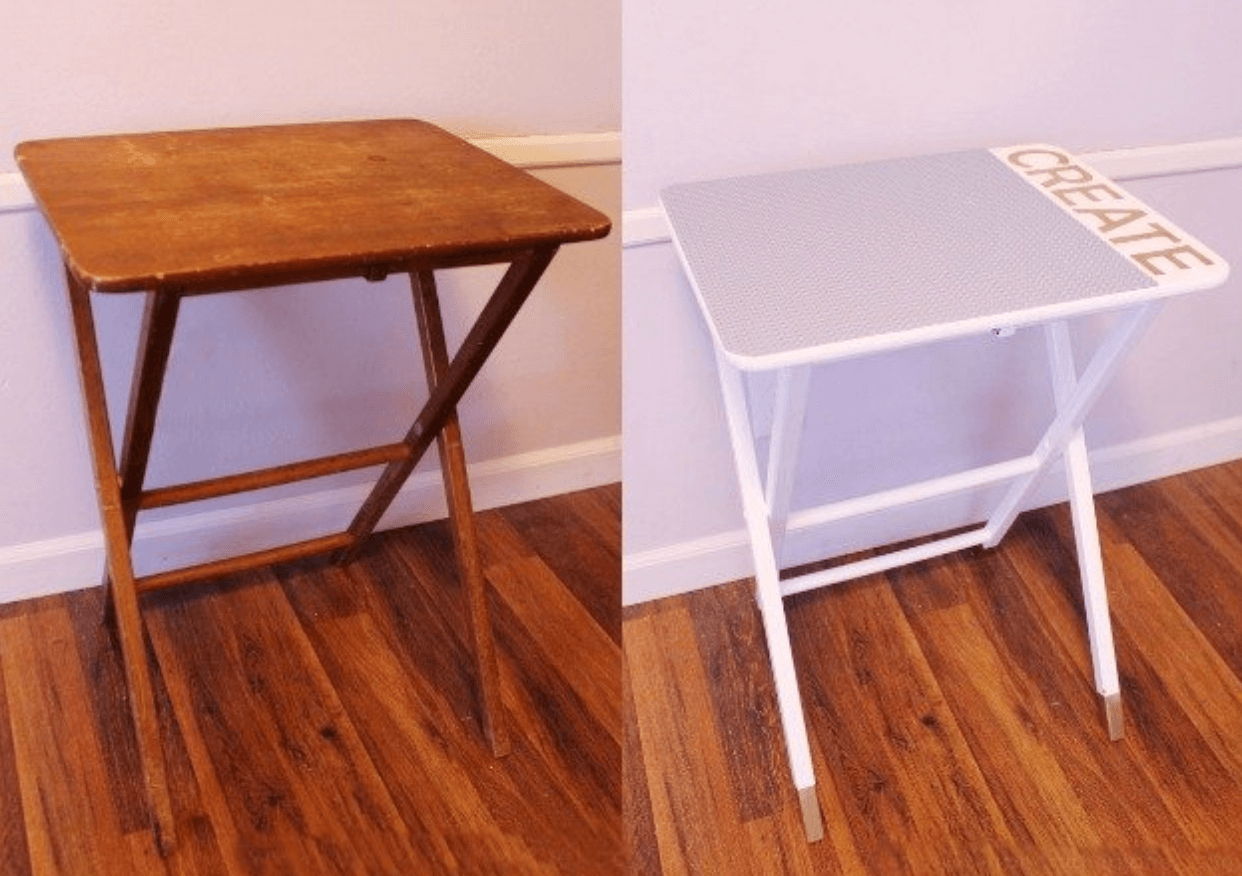 How neat is this idea for under the bed storage?!?!? It would definitely require a bed to be on risers, but its a super easy DIY with a simple piece of plywood outfitted with baseplates. Would also work for American Girl!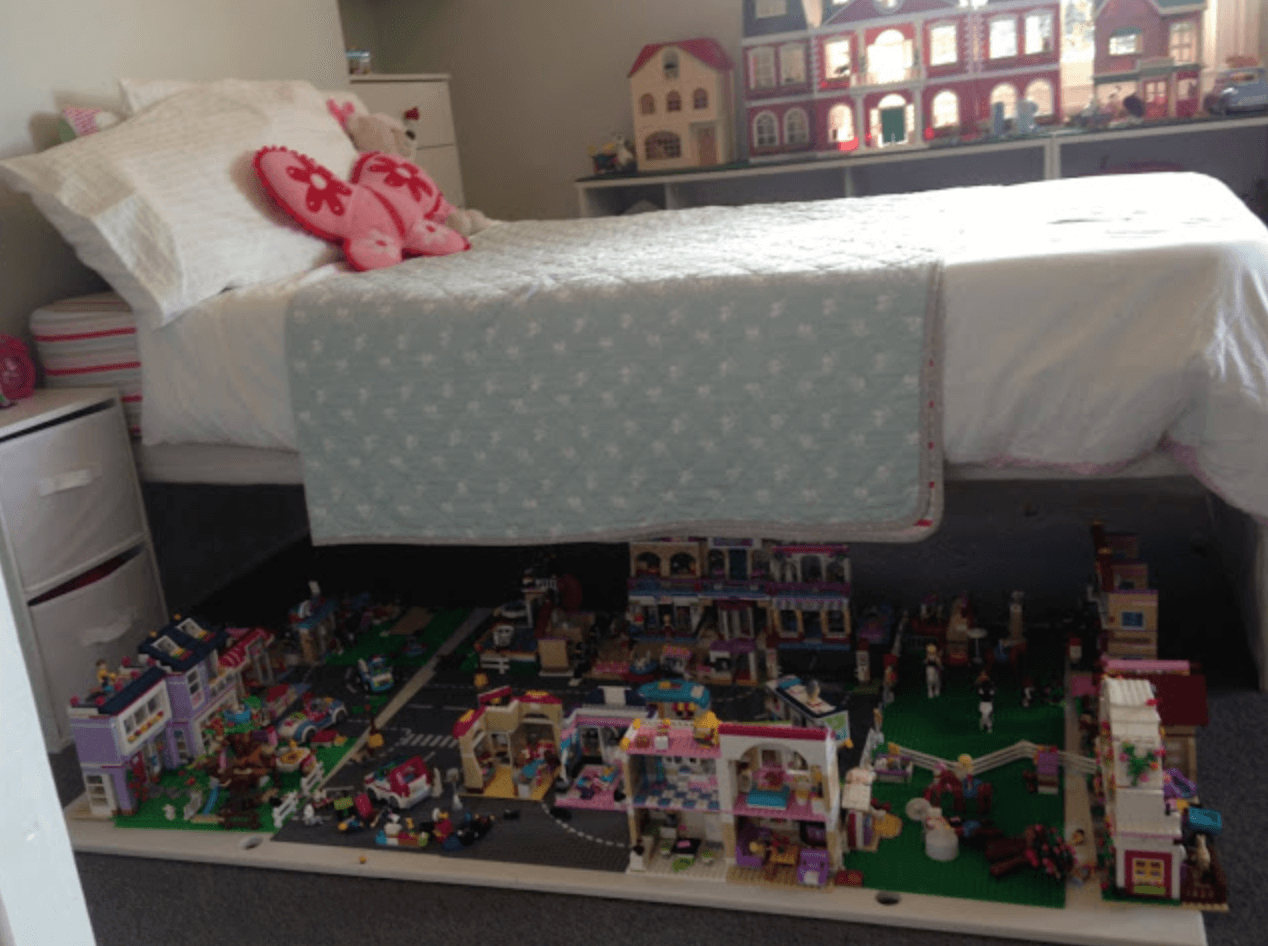 Under the Bed Lego Storage Idea
I LOVED the idea of creating an American Girl apartment out of a bookshelf! Its still playful and allows AG to be displayed, but is also neat and can all be tidied up and put back into a designated space!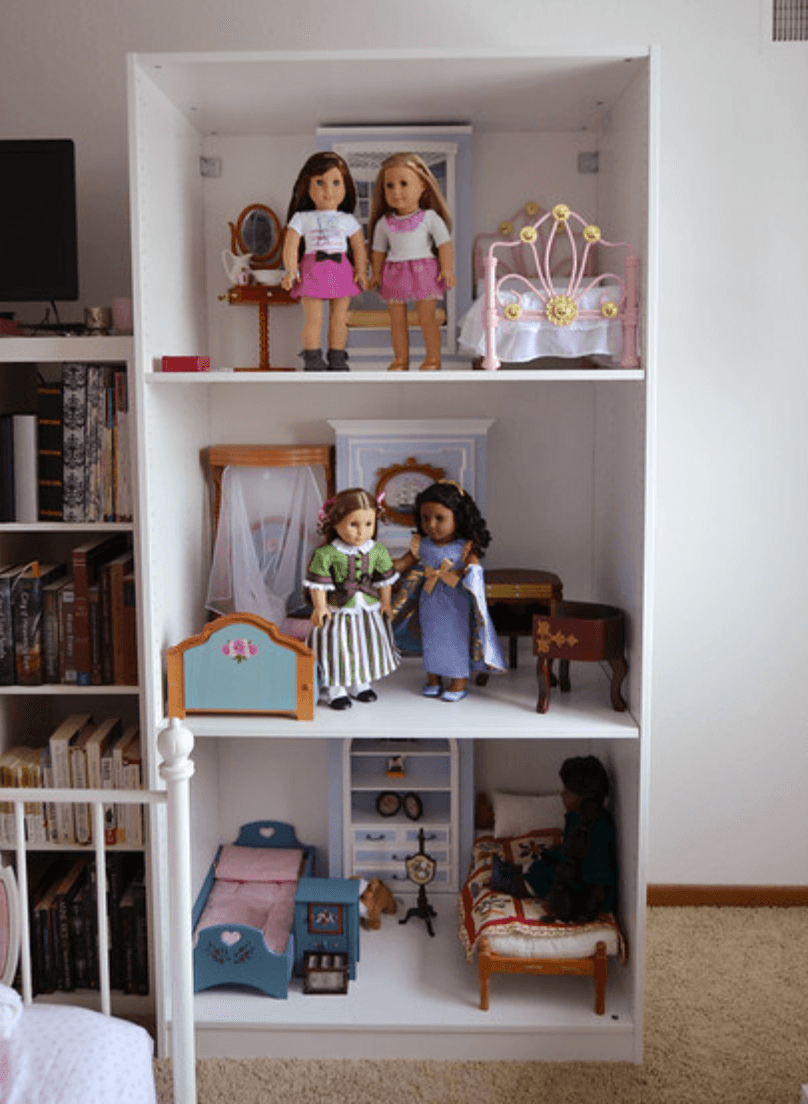 American Girl Townhouse out of a bookshelf
I found these American Girl Doll holders on Etsy and thought that they were so clever! The dolls neatly hang here and actually make for a cute display rather than being strewn on the floor or otherwise. The guy also totally customizes them with your childs American Girl names.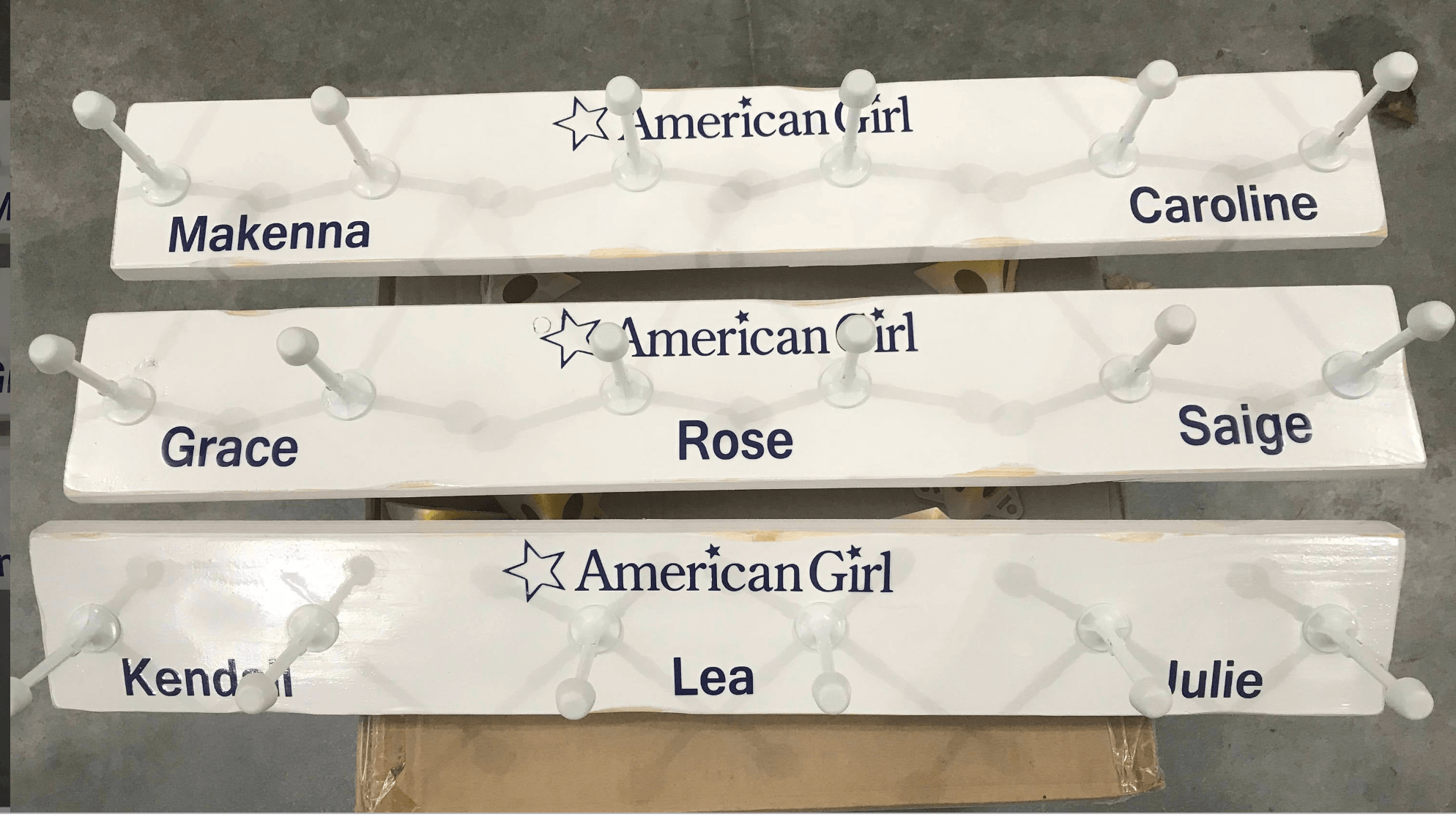 I hope that this was somewhat helpful and may have sparked an idea or two as to how you might be able to organize your overflow of Legos or American Girls to keep them neat but also still functional!
---
Share this post
---
---