IMSs 1 car garage clean up.
Posted by admin on
I'm finally getting sick of my messy garage and really need to reorganize it. It's one car garage measuring 14.43 ft wide x 28.96 ft long. This is what it look like when moved in 3 years ago.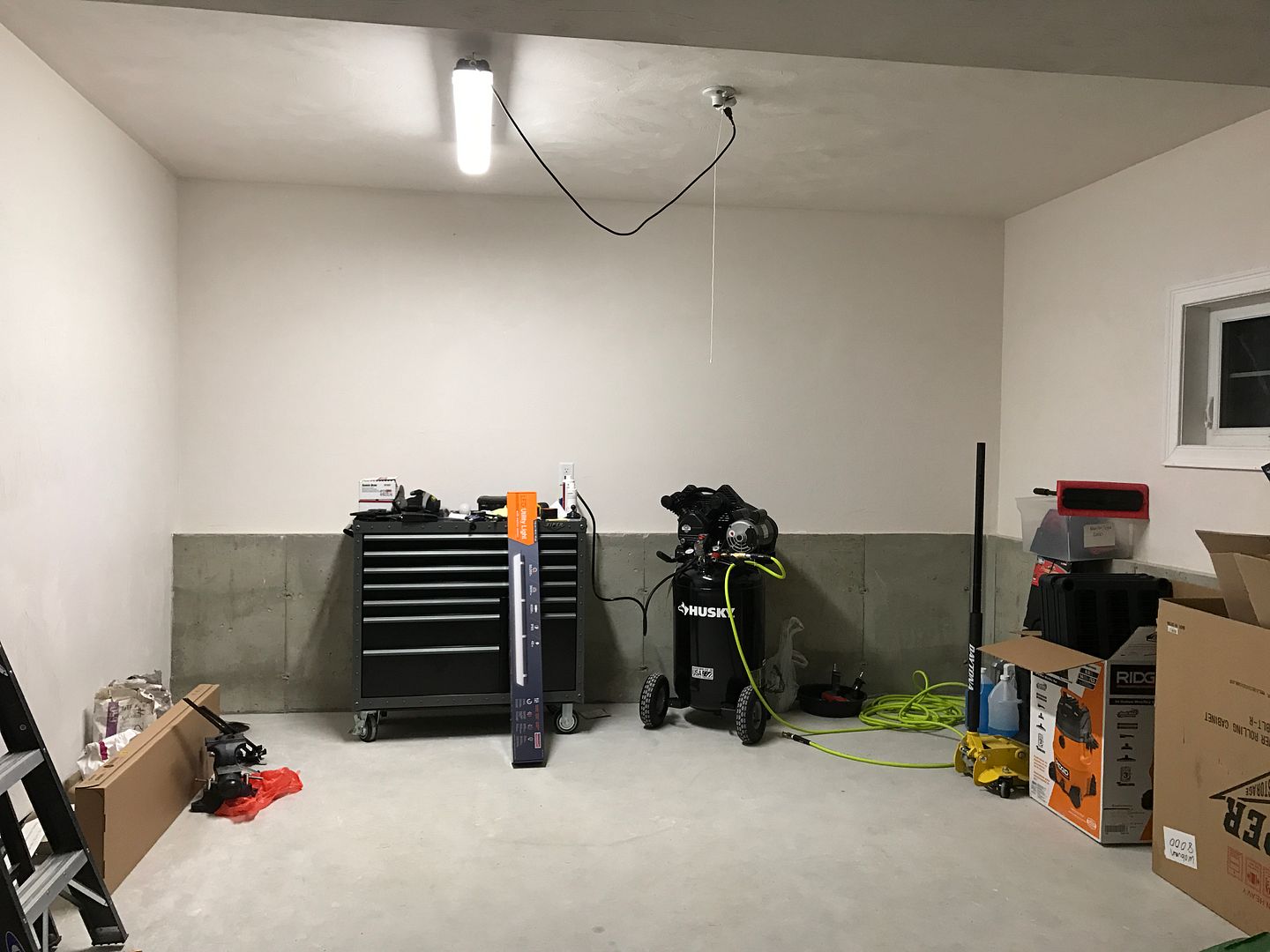 Here's what it looks like right now.
I'm not sure how or where to begin in my garage but i figured I need to move 3 items out. The lawnmower, generator and snowblower. So I went up to Reed Ferry in NH and purchased a American Classic 6x8 shed with double doors. It's set to get delivered in March.
Stock photo
I have a lot of things piled on the floor and figured I would need shelving, so I purchased 2 additional Gladiator 72 in. H x 77 in. W x 24 in. D 4-Shelf Welded Steel Garage Shelving Unit. In hope of being able to use the vertical space.
Stock photo
I'm looking into combining all myt tools from my Viper, Snap-On toolbox and Matco big tool cart into a Lista model 900 triple bank.
https://www.americanworkspace.com/29...nk-47-3-8-high
I currently have 2 wood benches in the garage which I will go down to one Strong-Hold table with 6 Drawers for added storage.
https://www.americanworkspace.com/sh...36-rs-6db.html
While I was in the garage cleaning up the stuff I upgraded the current 30 inch TV to a 55 and mounted it. This probably not going to help me in speed up my clean up but at least I'll be entertained.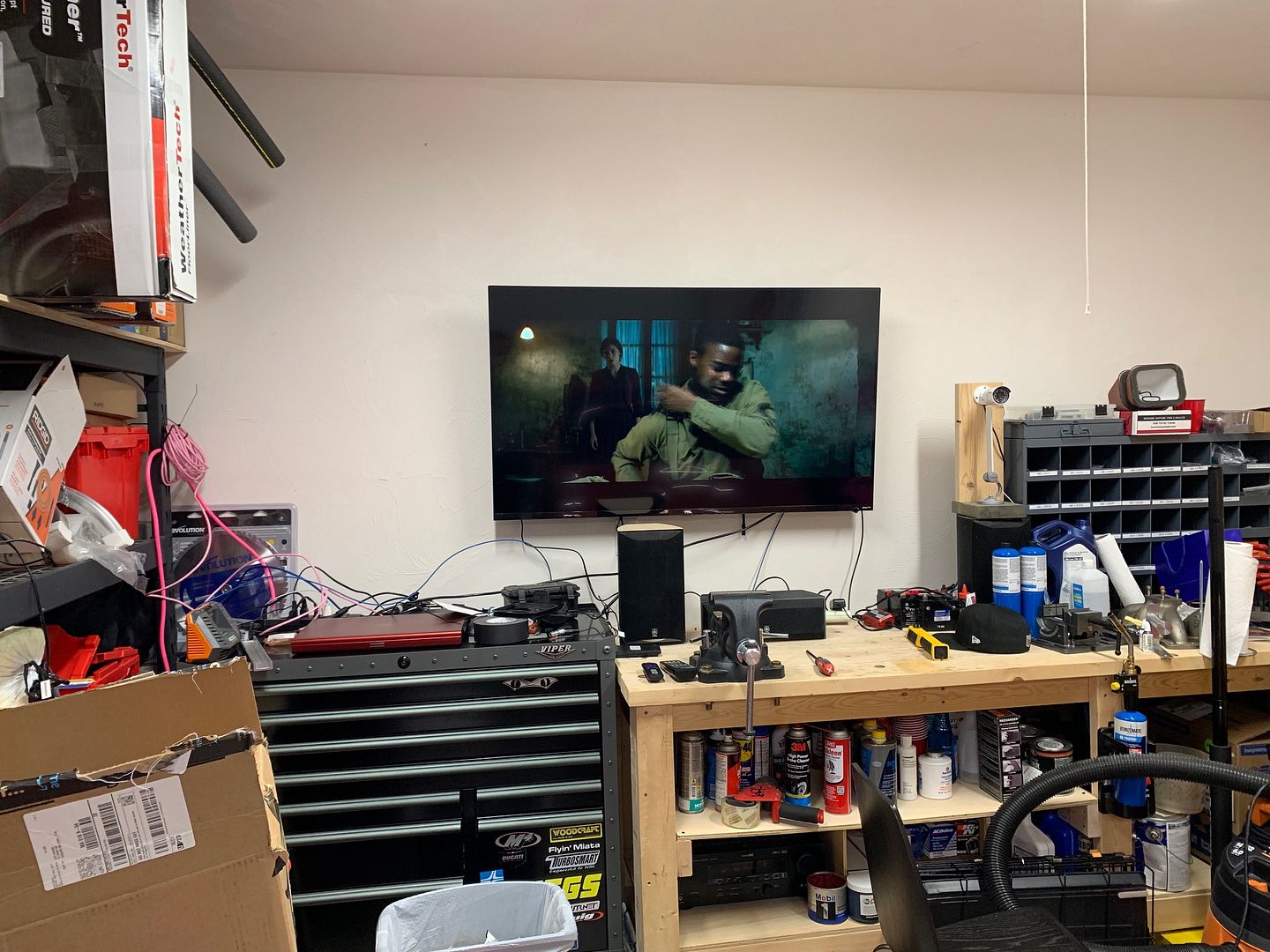 With the help of my wife, she measured my garage and here's so some basic layout we came up with. We used meters since she didn't know how to change it to inches on the Bosch laser finder
Let's see if we can get this wrapped up in the next 4 months.
---
Share this post
---
---