Bohemian Glam Office Renovation REVEAL
Posted by admin on
OMG, friends! WE MADE IT! Welcome to the FINAL week – REVEAL WEEK – of our Bohemian Glam Office Renovation! Phewwww – that was a close one, but we made it! We are SO excited to share with you our Bohemian Glam office renovation. If you are new here, or just want to recap what we've been doing, here are the previous seven weeks:
Week 1 | Week 2 | Week 3 | Week 4 | Week 5 | Week 6 | Week 7
Before we get into the glorious reveal pictures and details of the bohemian glam office renovation, we must take a look back at where we started, in order to fully appreciate how far we've come! So here are three BEFORE shots, from the different angles in the office: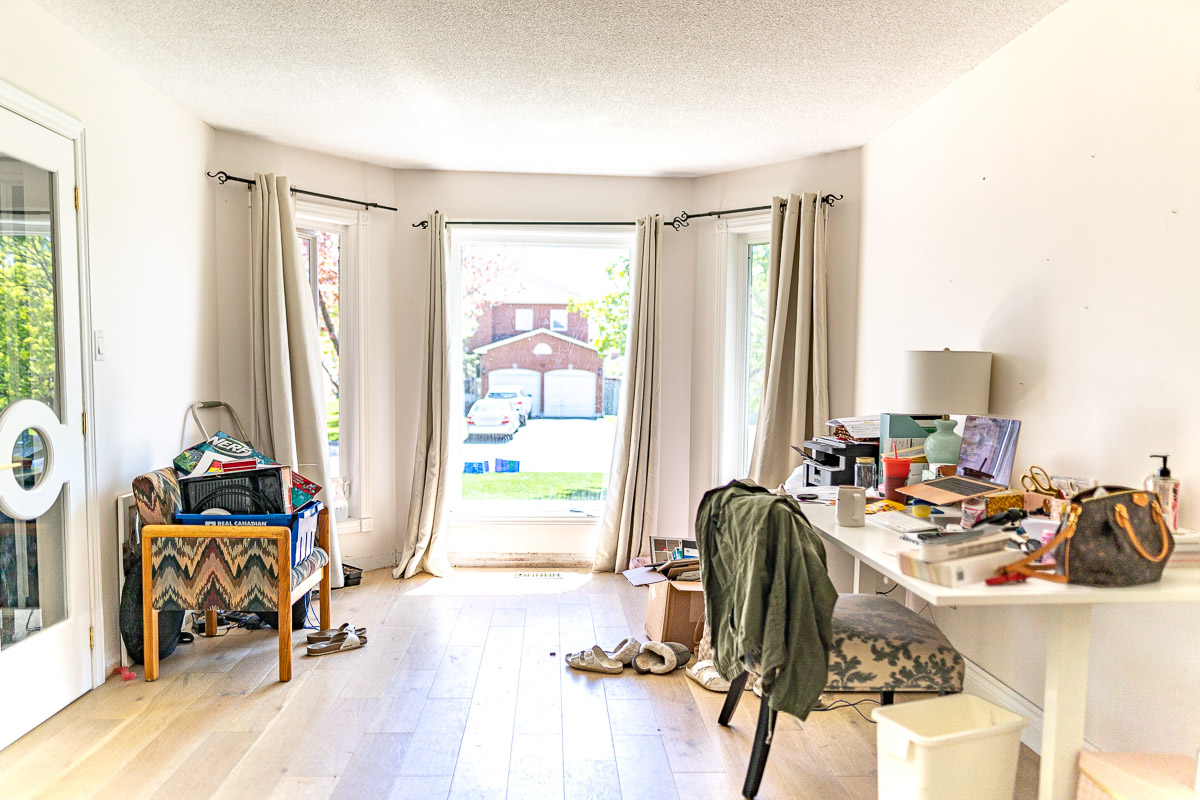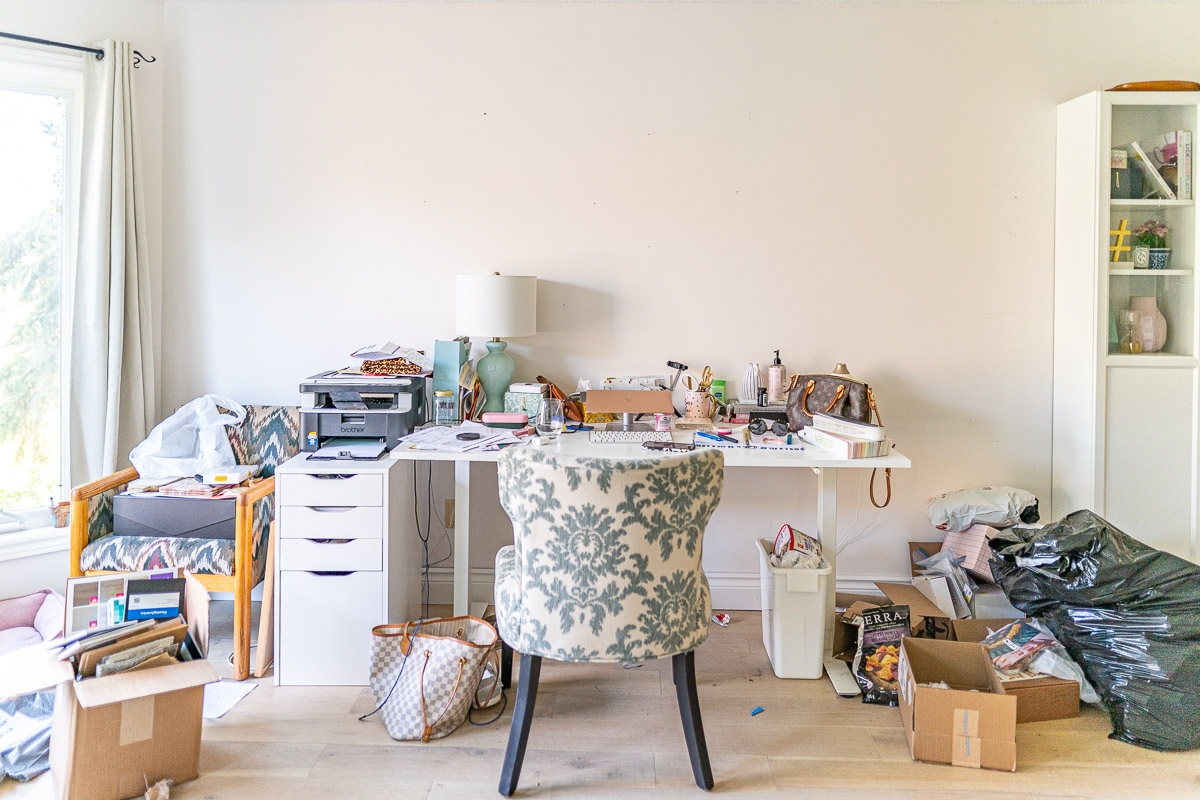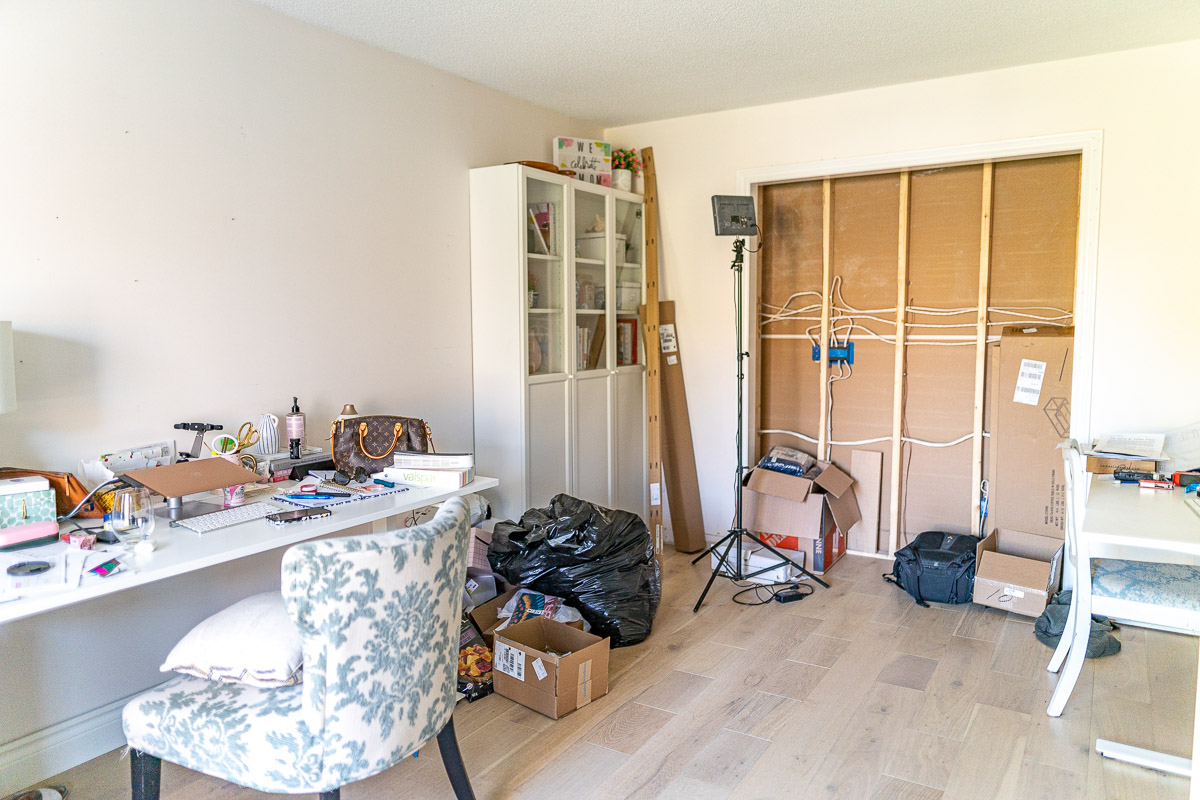 And here is the AFTER!!!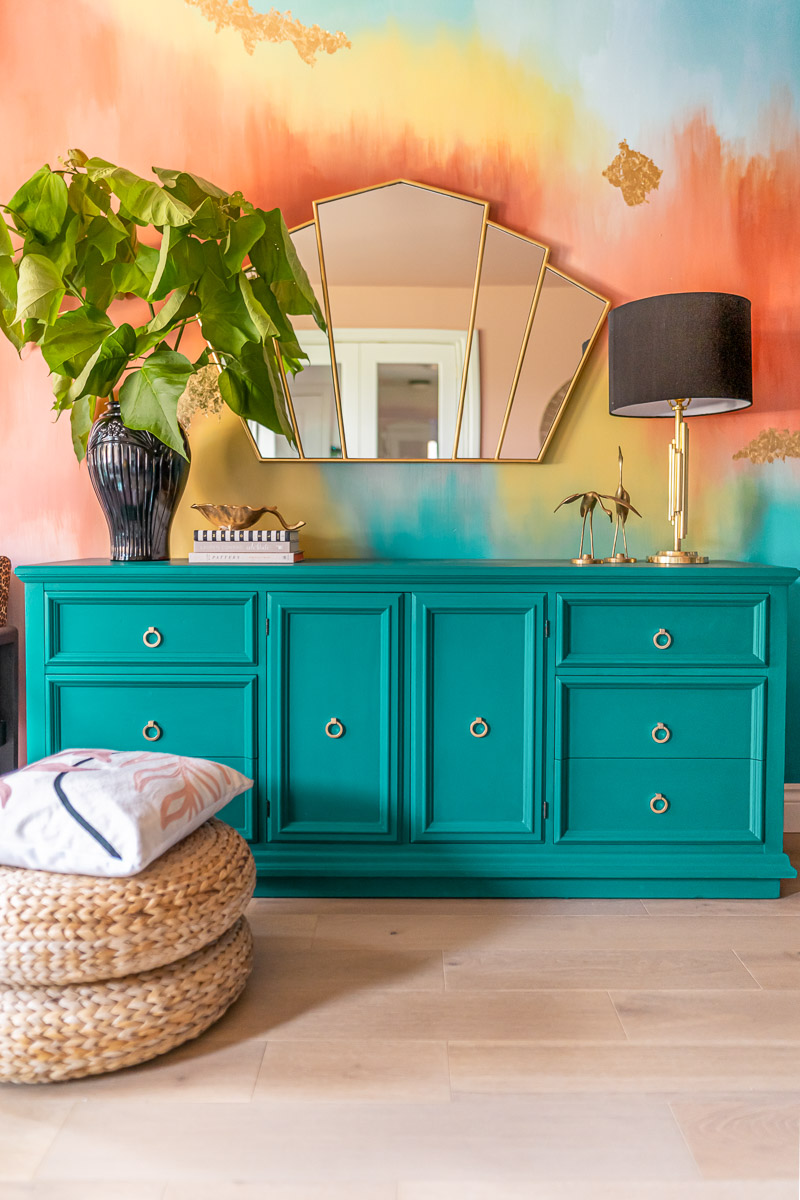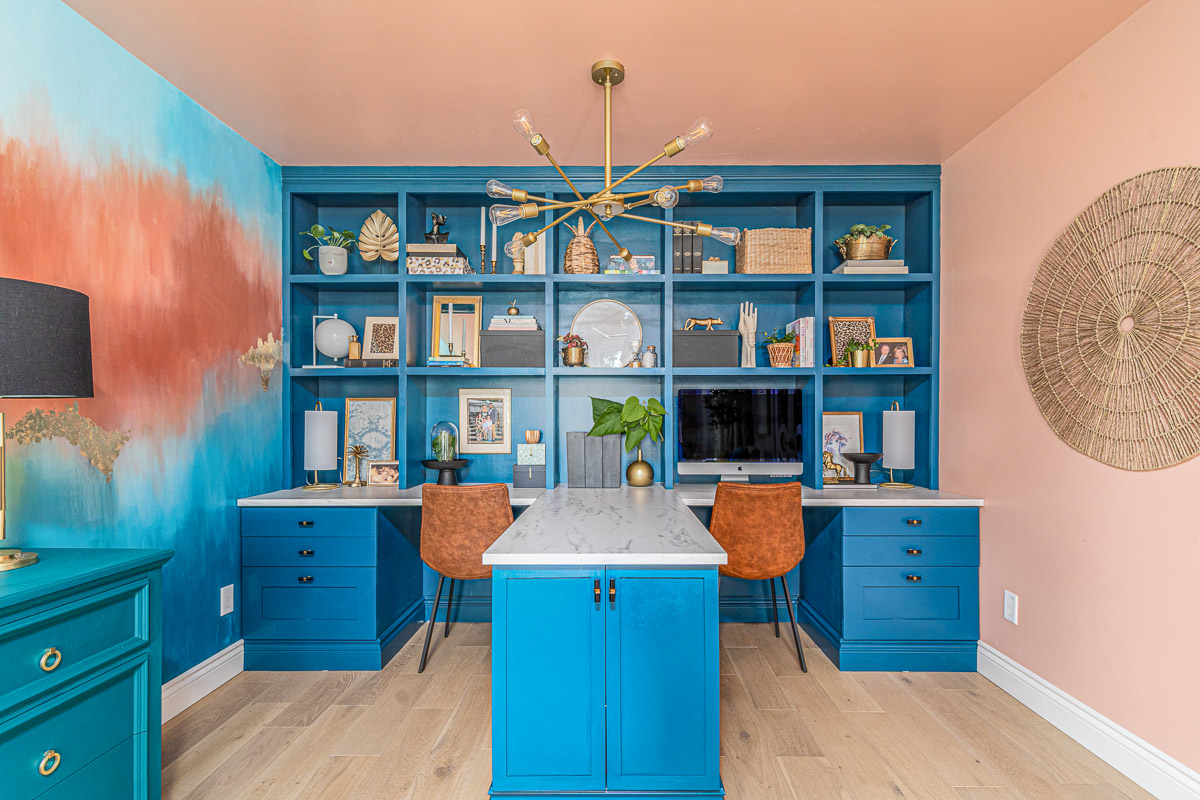 Oh friends, I cannot even fully express how happy this space makes me feel! So let's get into the details, shall we?! If you can remember back to Week 1, I first shared the mood board and where the initial inspiration for bohemian glam came from. Knowing we had to be resourceful while designing this room during a third lockdown as well as wanting to be thrifty, we used our current teal(ish) blue love seat (which is originally from Wayfair) that was in our living room as our jumping off point, knowing we'd eventually be getting rid of it when we renovate the living room. You can read more about it HERE.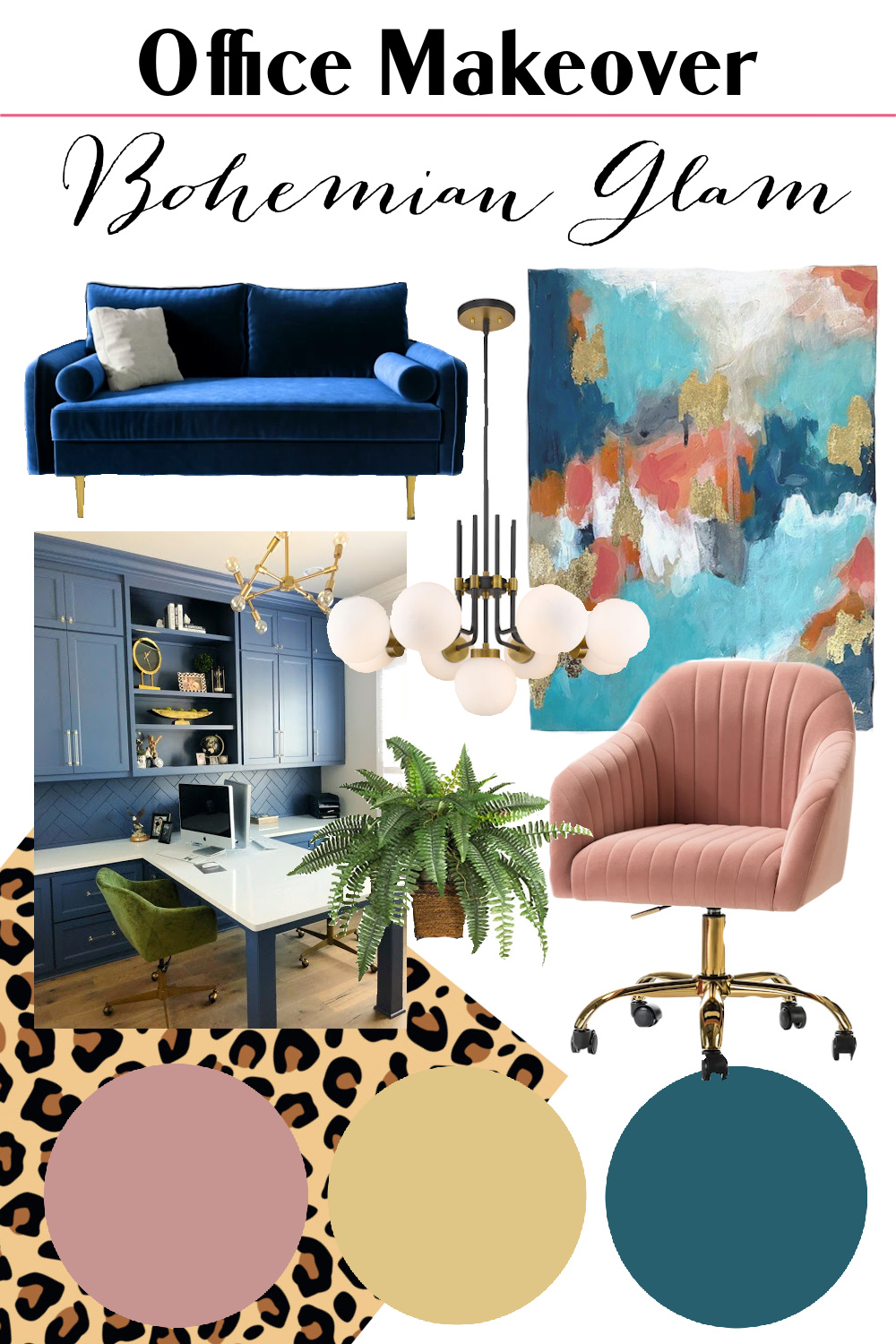 After deciding on our theme of Bohemian Glam, it was off to the races to get this room designed. Again, because we live in Ontario, Canada and we were in the midst of our third lockdown, it was incredibly difficult to design this space. Even with many stores doing curbside pick-ups, it seemed that everyone was out of everything!
That's when we decided that we would not only have to use some thrifted items, but that we would also attempt to do as much as we could on our own – including hand painting a custom mural and building a custom desk and wall unit built-in.
When it came to the mural, I was inspired by my new friend and incredible artist Kelly Aiken from Copeley Designs Art. Chris and I were having a hard time agreeing on a wallpaper, so I kept scouring the internet to find SOMETHING we could agree on. That's when I came across Kelly's art on Pinterest and immediately, we both agreed that we loved it. Problem was – she's located in Charlotte, North Carolina – so there was no way that we could commission her to come and create one in our space. So I ended up reaching out to her and to my delight, she not only responded, but she decided she was going to give me a bunch of tips to help me do it myself! We ended up doing an Instagram Live that you can watch HERE to get some tips if you'd like to attempt a watercolour wall mural like this. I'm also so excited to share that Kelly has just released an online video tutorial to teach you how to do this yourself for only $49.95! Such an incredible deal and truly such a valuable tool to help you create a similar look in your space.
This seems like a great place to talk about paint colours! We have been long-time partners with Valspar Canada and they came through again with absolutely stunning colours and paint! I shared in Week 4 all about Valspar's Chalk Paint when we redid the credenza and chairs. I am absolutely OBSESSED with how they turned out and what a gorgeous job the chalk paint did. You'll notice a few other items in the room that I also chalk painted with Valspar's chalk paint – the magazine holders on the desk, the black bowls on a stands (there's two of them on the desk) and probably my most favourite – the faux Tom Ford coffee table book (I'll be sharing that soon on my TikTok, so make sure to follow me there if you aren't already).
When it came to our desk area and built-in wall unit, we knew that because we have a shared workspace, we needed some kind of desk situation where we would both be able to work. We kept looking at places like IKEA or Home Depot to try and get pre-fabricated shelving and cabinets that we could use, but we kept running into stock issues and just not finding the exact sizing that we needed. So after looking at TONS of designs and Chris decided to start sketching one out that would suit our needs and make it completely custom. We needed some storage, as well as two separate spaces but also a shared space where we could have meetings and plan. That's where the T-shape came from. I'm honestly SO impressed that Chris was able to do this built-in. There were MANY challenges and snafu's that we ran into, which I'll save for another time, but overall, he absolutely ,nocked it out of the park for his first custom built-in!
Bouclair
Valspar
Mohawk Home
Facebook Marketplace/Restore
The post Bohemian Glam Office Renovation REVEAL appeared first on Amidst the Chaos.
---
Share this post
---
---