15 Laundry Closet Ideas to Save Space and Get Organized
Posted by admin on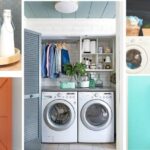 Not everyone has a laundry room with lots of space. Personally, we have a laundry closet, which poses its own challenges. It's small, short on storage space and there's just not much to work with. But thanks to these clever laundry closet ideas, I now know how to maximize the space I have.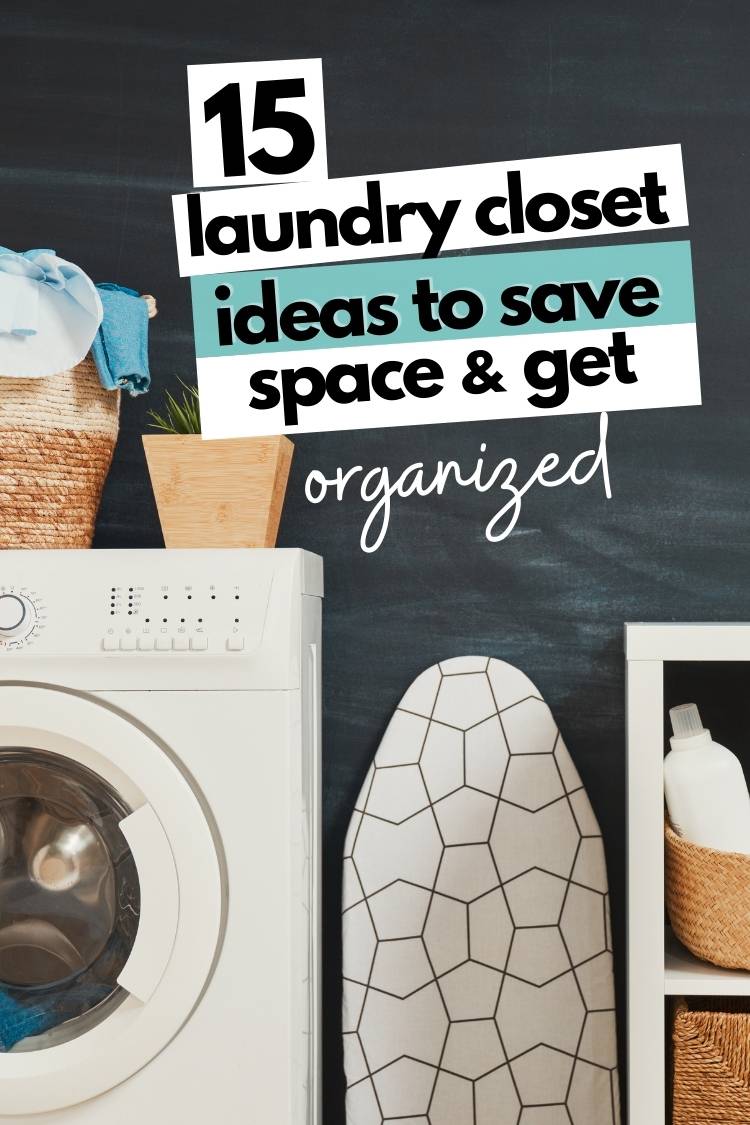 It is a challenge to make laundry closets as functional as possible. But, these little nooks can also be a stylish space. I see it kind of like doing a puzzle. First, you take a look at the space you have and then you fill it in with the details. All you need is a fresh coat of paint and some new ideas to get your creative juices flowing and better organize your space.
Creating your own customized laundry closet is such a fun challenge. I  think laundry closets are such a perfect solution for any small living space! I'm sure that you will agree when you see these fun laundry closet ideas.
Genius Laundry Closet Ideas
Cleaning, laundry, and dryer supplies should be stored in a way to be easy to reach. To have them properly and beautifully organized is not as easy as it sounds.
If looking for extraordinary laundry closet ideas, you're in the right place. I'm sure you'll be inspired and may even want to combine a few of these 17 genius ideas:
1. Shelving and Stackable Washer and Dryer in Closet
A stackable washer and dryer saves considerable room and fits perfectly into a closet. Of course, you want to use all the available space, so installing shelving off to the side allows for laundry storage. Be sure to consider the size of your storage items before you hang the shelves. It's great to customize these closets specific to your needs. I think the laundry sign is a lovely addition to this laundry closet.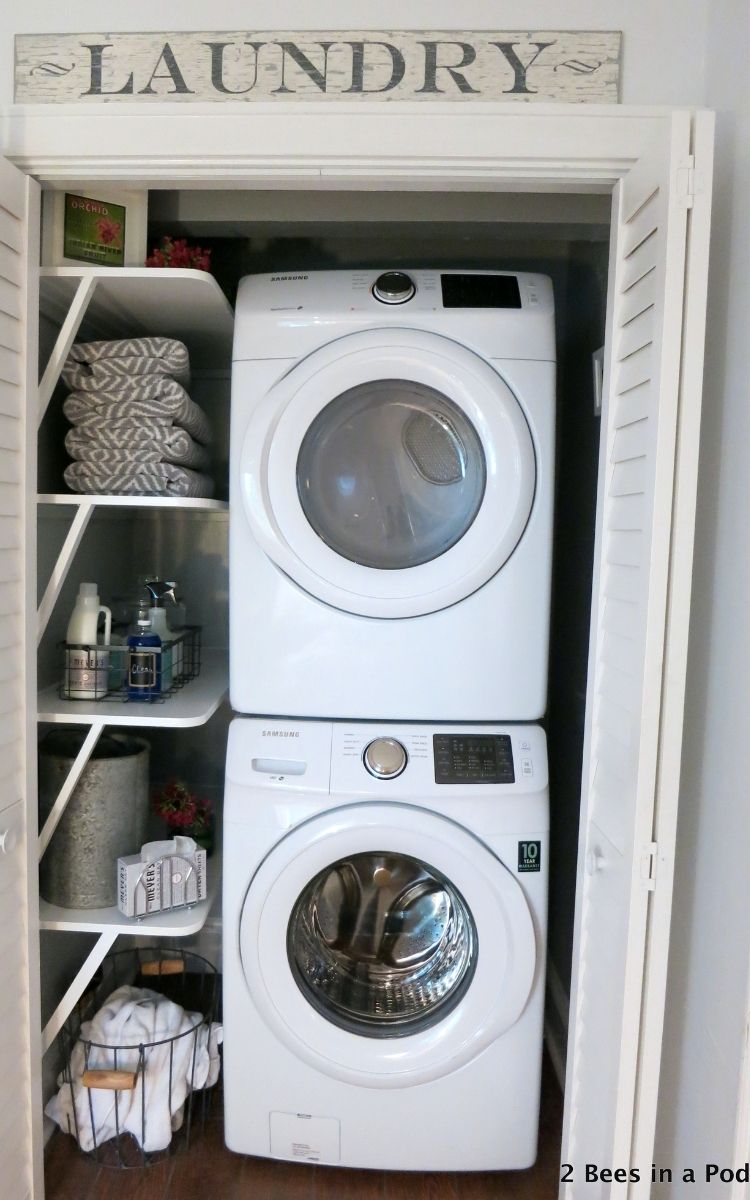 2. Countertop Folding Space
If your machines are side-by-side, add a countertop for folding space. You'll wonder how you ever lived without it! It's so great to fold laundry immediately as it comes out of the dryer. Put it into piles for each person in your family and send them to grab it and put it into their drawers. And when not doing laundry, it is a great space to add decor items.
Perhaps you have a couple of inches of dead space between your units.  Add a pull-out shelf!  You can store your detergent bottles in that space!
3. Lazy Susan Detergent Organizer
Anyone else hates clutter? This laundry storage idea is great for any homeowner, but especially if you have a small corner. Use a Lazy Susan to hold your detergents, fabric softeners, dryer sheets, and stain removers. It can sit on top of the dryer without looking cluttered!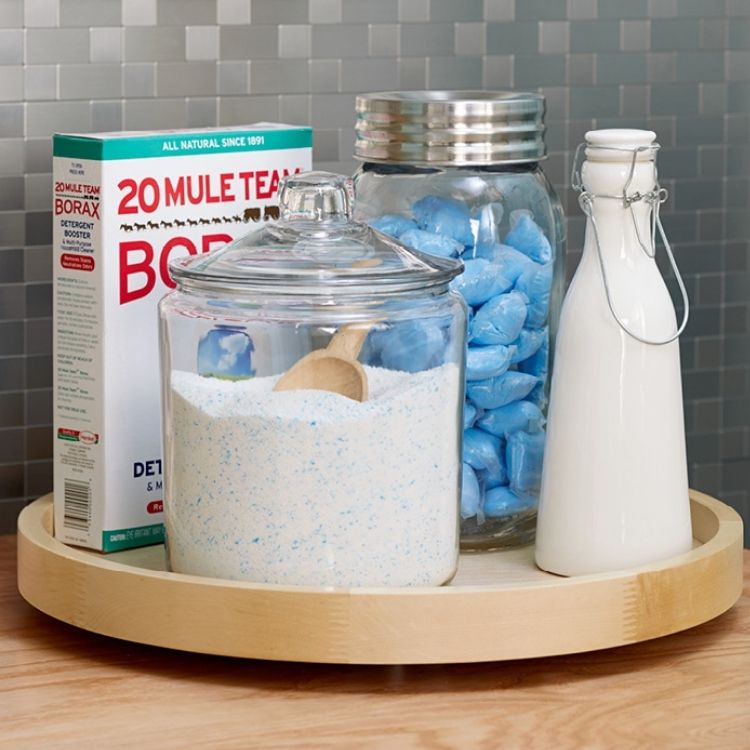 4. Sliding Barn Doors for Laundry Closet
If your laundry closet is right in the midst of your living space, this is such a great idea. Instead of traditional closet doors, install sliding barn doors for a streamlined look that gives you full access to both machines. It will add such a modern look to your home and you don't have the open closet doors in your hallway. You could paint the doors an accent color.  Isn't it gorgeous?
5. Small Caddies is a Great Laundry Closet Idea
Stacking a washer and dryer in a small closet is a perfect solution for any apartment. Use any extra space wisely and add caddies to the sidewall to hold your detergents and other laundry products. These corner shelves and the long metal rack will solve the problem. It's so great when you can customize these shelves to your unique needs. Brilliant!
6. Fold-out Drying Rack Makes an Ingenious Laundry Closet Idea!
If you're like me, you want to be able to hang up some of your delicate laundry items, but don't have room for a drying rack in your laundry area and certainly don't want to put a hanging rack in the middle of your living space.  A fold-out drying rack is an answer! It gives you space to hang things to dry without taking up lots of room.
7. Shelves and Baskets Below the Washer and Dryer
This is so cool. Why didn't I think of this earlier? Add shelves below the washer and dryer to hold laundry baskets. Imagine one basket for each member of your family…or one for dirty clothes and one for clean clothes. All you need to do is train the kids to put the laundry into the basket! Bonus: No bending over to get clothes out of the dryer! Now, that is such a practical idea.
8. Hideaway Drying Rack Drawer
This is another great idea for adding a drying rack to your laundry room. Install a  hide-away drying rack. This 'drawer' can be pulled out when you need it and pushed away when not in use. Such a useful addition to any laundry room.
9. Shelves between cabinets
You want to make use of all the space in your small laundry room and certainly want to take advantage of all the laundry closet ideas available. This homeowner added shelves between the cabinets and found a slim basket to fit between the washer and dryer to make use of all available space. Your family can drop the laundry into the basket and when it's full, it goes into the washer. Such a great way to keep on top of doing the laundry. Smart!
10. Over the Door Rack Organizer for Laundry Products
It's all fine to put your washer and drying into a closet, but what do you do with all the laundry and cleaning supplies? When you have a small space for doing laundry, you should absolutely make use of valuable door space. Hang an over-the-door organizer on the inside of the closet doors to keep your laundry products out of reach of young children and yet, easily accessible.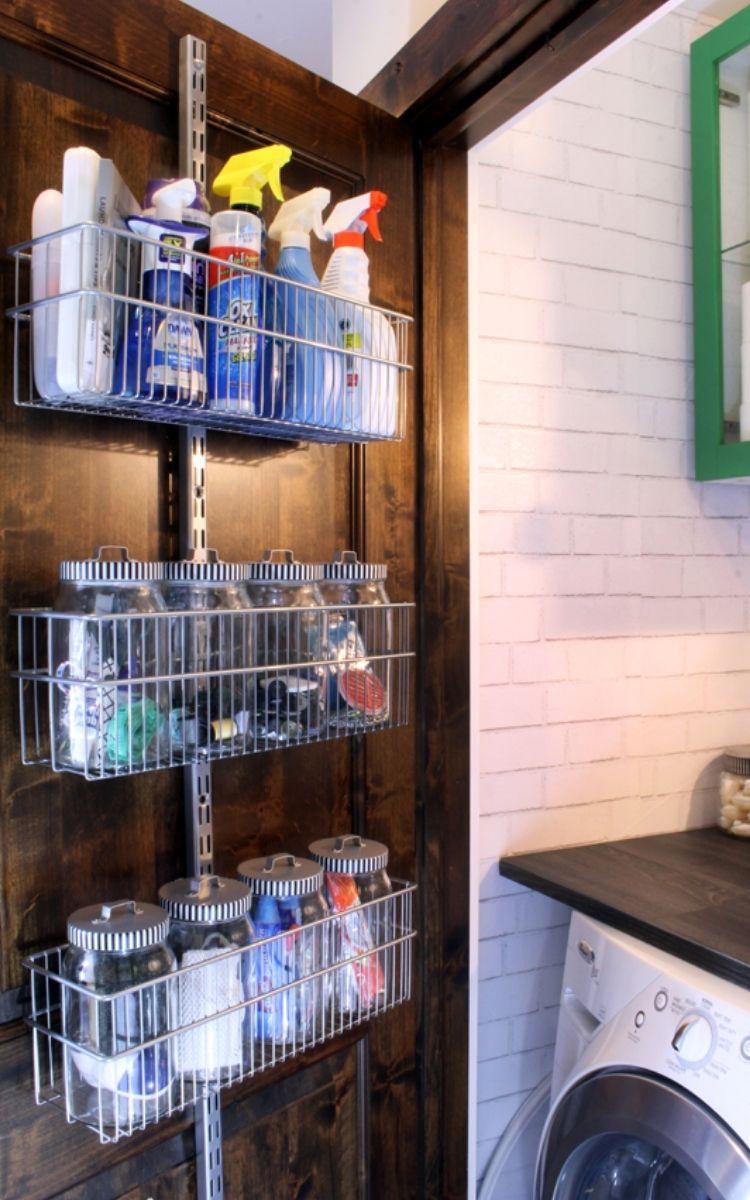 11. Slide-out Folding Area for Storage Closet
When you have a laundry closet, where do you fold your laundry? It's always tricky to fold laundry without a flat surface area. The slide-out folding area in this unit is so clever! Everything is tucked away in cabinets or drawers, so it looks clean and streamlined. But as easy as 1-2-3, the drawer is pulled out and you have a flat surface to fold your laundry.
12. Decorative Shelf above Washer and Dryer
Even if you don't need the extra storage space, and especially if your laundry area is out in the open, a shelf above the machines can help you add decor to soften the laundry room so that it doesn't look so utilitarian. This decor on the shelf makes it look inviting and not an eyesore!
13. Lint Can in your Laundry Closet
If your laundry closet is nowhere near a trash can, install one on the wall to hold lint and dryer sheets. Emptying the dryer lint is an important safety tip. It's so much more convenient to just put the link in this hanging trash can, than running down the hall to find a trash can when you're in the middle of doing laundry. To keep the color scheme of your laundry closet, you can spray paint a trash can and add the word 'Lint'.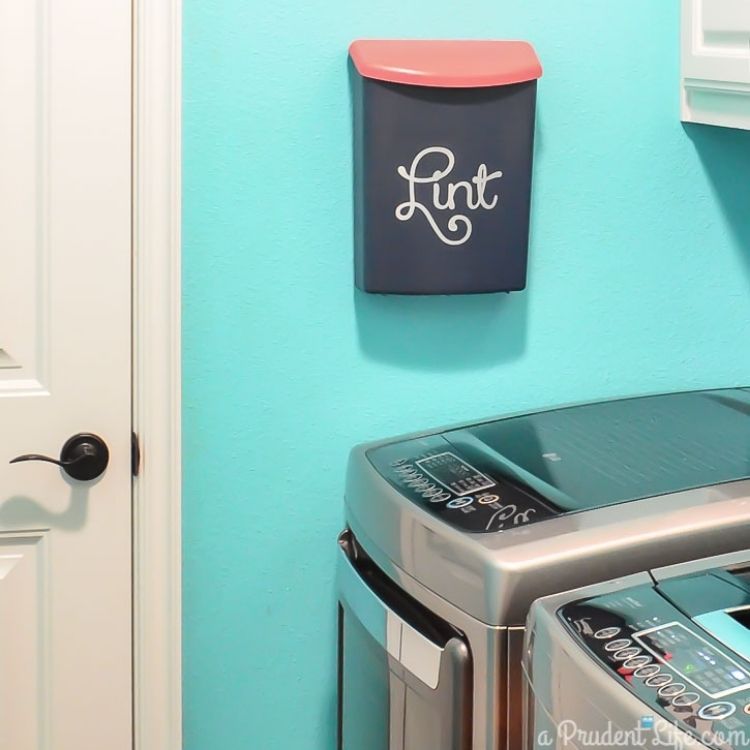 14. Laundry Closet Makeover
Doing laundry should be enjoyable, don't you think? The good news is that you don't need a big budget for a laundry closet makeover. This was done for under $100. Can you believe the difference? It's crazy. Here are my few simple steps:
remove the ugly wire shelf
Paint the wall a lovely accent color
wainscoting on the bottom
add some simple shelves
an expandable rod for hanging shirts
baskets on the shelves because it made space feel more organized by hiding all of our laundry accessories
glass jars add a nice touch – for laundry pods or dry detergent
I think it turned out so lovely! It's so easy, but so effective, practical, and lovely. Kinda makes me want to go do some laundry!
15. Deep-set Hanging Rack and Cube Shelves
How can something so simple make such a difference to your laundry experience? First of all, add a countertop across both the washer and the dryer, which is great for folding laundry. But adding deep-set hanging rack and cube shelves offers plenty of storage and hanging clothes for drying even in a small laundry closet is so practical.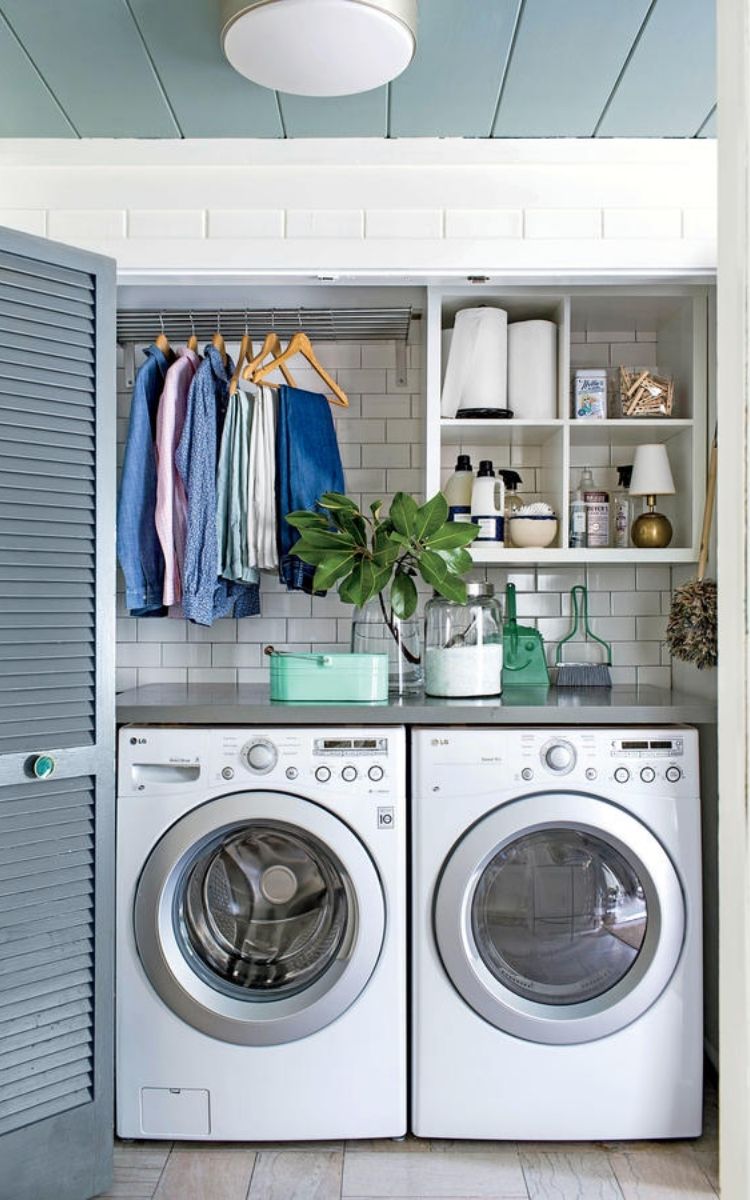 Kitchens often get the most of our creative energy, but we spend a lot of time in laundry rooms as well. And when your laundry room is a closet, you really need to make good use of the space. It's just so fun to walk into a clean, organized laundry closet and be able to do your laundry with ease.
These DIY laundry closet ideas are so inspiring and helpful in creating a wonderful, organized, and inviting space!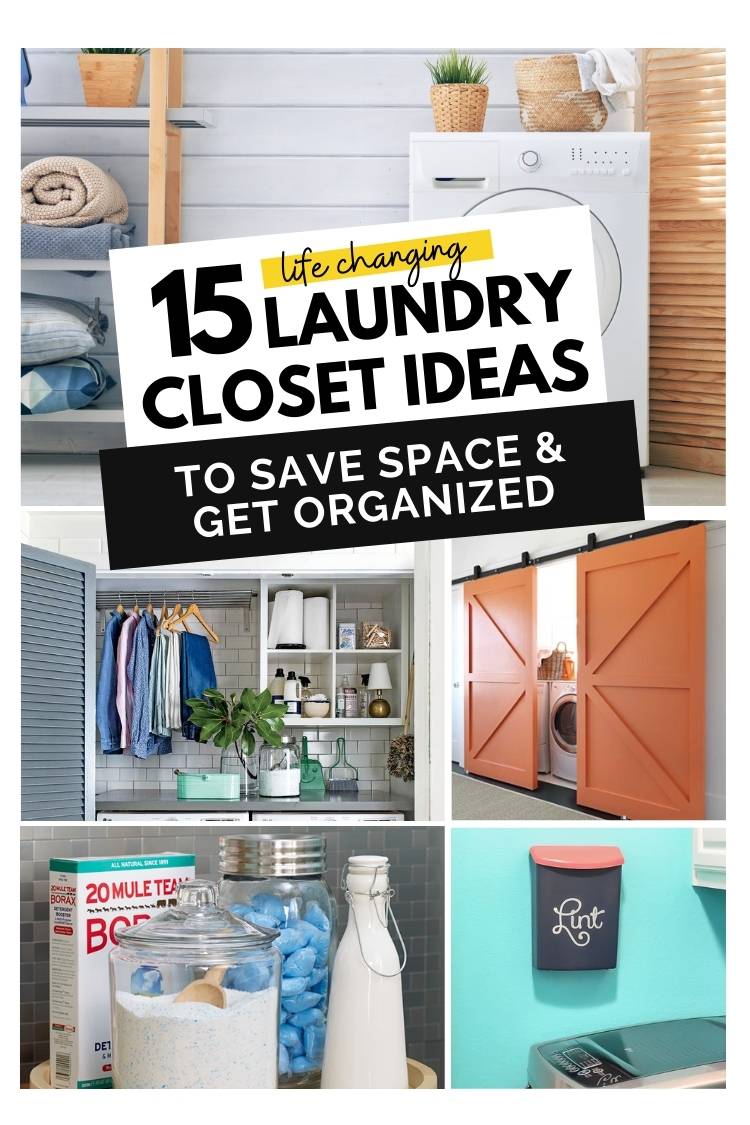 If you liked these storage ideas, you'll want to check these out, too:
The post 15 Laundry Closet Ideas to Save Space and Get Organized appeared first on DIY House Hacks - One Crazy House.
---
Share this post
---
---